'Arrow' To End in the Fall, Announced by Stephen Amell on Twitter
Arrow is coming to an end.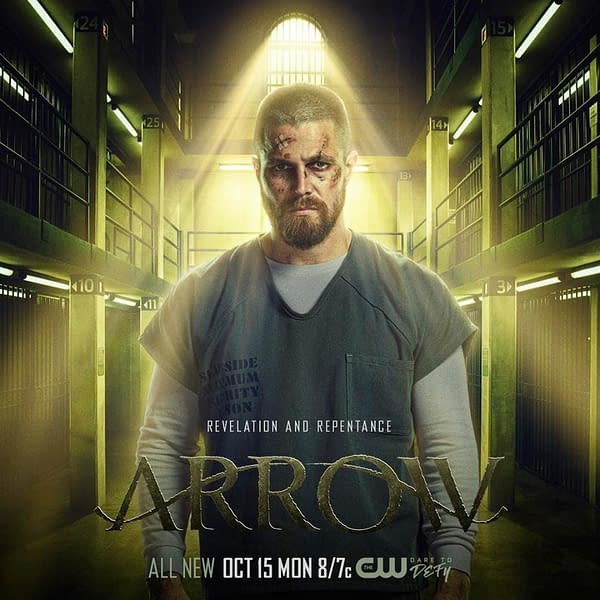 Stephen Amell announced the news on Twitter this afternoon that the show will return for an eighth and final season this fall. The final run will last for only ten episodes.
Playing Oliver Queen has been the greatest professional experience of my life… but you can't be a vigilante forever.

Arrow will return for a final run of 10 episodes this Fall.

There's so much to say… for now I just want to say thank you.

— Stephen Amell (@StephenAmell) March 6, 2019
Rumors have been swirling for awhile that the show may be winding down for awhile now, but this confirms that the longest running CW DC Comics show is ending. After 151 episodes and counting, Amell will say goodbye to Oliver Queen and Star City. Maybe he is joining AEW Wrestling full-time? Everyone else is rumored to, why not him. Will any other DC shows follow? Gotham is on another network but wrapping its run up as well, maybe this sis a sign that new shows are to follow?
In any event, kudos to the cast and crew. They certainly created a show that is beloved by fans and will continue to be loved in the decades to come.
Arrow airs its current seventh season Mondays at 8PM on The CW.