"Batwoman" Gives Us Alice's "Mine Is a Long and a Sad Tale" But Mary Makes This Episode [SPOILER REVIEW]
In this week's Batwoman, Alice reveals her backstory. It's a talking-heavy episode with a few action sequences, but zero sightings of the batsuit, so set your expectations appropriately. But most interestingly, we get more movement on Mary's (Nicole Kang) storyline, who continues to be the most interesting and best part of the show.
We start with a sort of gross backstory to it all as someone has been stealing skin from Gotham's morgues. It doesn't take long for Kate (Ruby Rose) and Luke (Camrus Johnson) to figure out this "skin pirate" is actually Alice (Rachel Skarsten). Kate then catches her sister pretty quickly and they proceed through a series of flashbacks of how the lost Beth Kane became Alice. It's actually pretty tragic, if maybe a little too pat. The tie-in of Alice in Wonderland at the end has all the subtlety of a sledgehammer. "See? That's why she's always quoting it. Because she's craaaaazy, get it?" Bleh.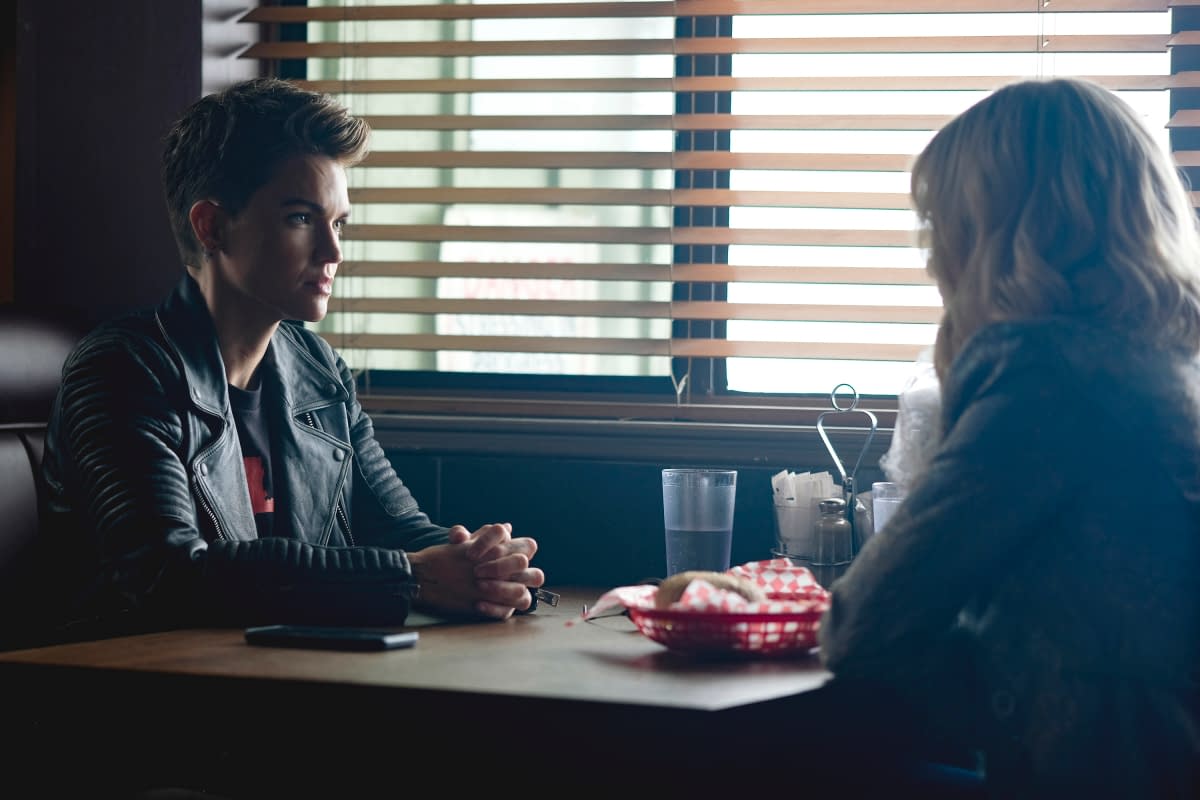 But most of the episode is pretty good, if a little talky. How talky? Well, we have Kate interrogating Alice in a cell. Then they go on a car ride. And talking. Then they go eat in a diner. And talking. Then there's a reversal of sorts and more talking. And lots and lots of flashbacks. Most of the episode is just cover for flashbacks. It had to be done, but this wasn't the most elegant way to tell all of it.
It is, as the title implied, a long and sad tale. While heavy on the exposition, there is also a single action scene as Jacob Kane (Dougray Scott) and Sophie (Meagan Tandy) face off against the Wonderland Gang as they try to track down Kate. There's a cool explosion. Yay. And it's in broad daylight, which is a fun change for Batwoman.
As mentioned earlier, the real gem of the episode is Mary's reaction to learning that her mother faked finding young Beth's remains.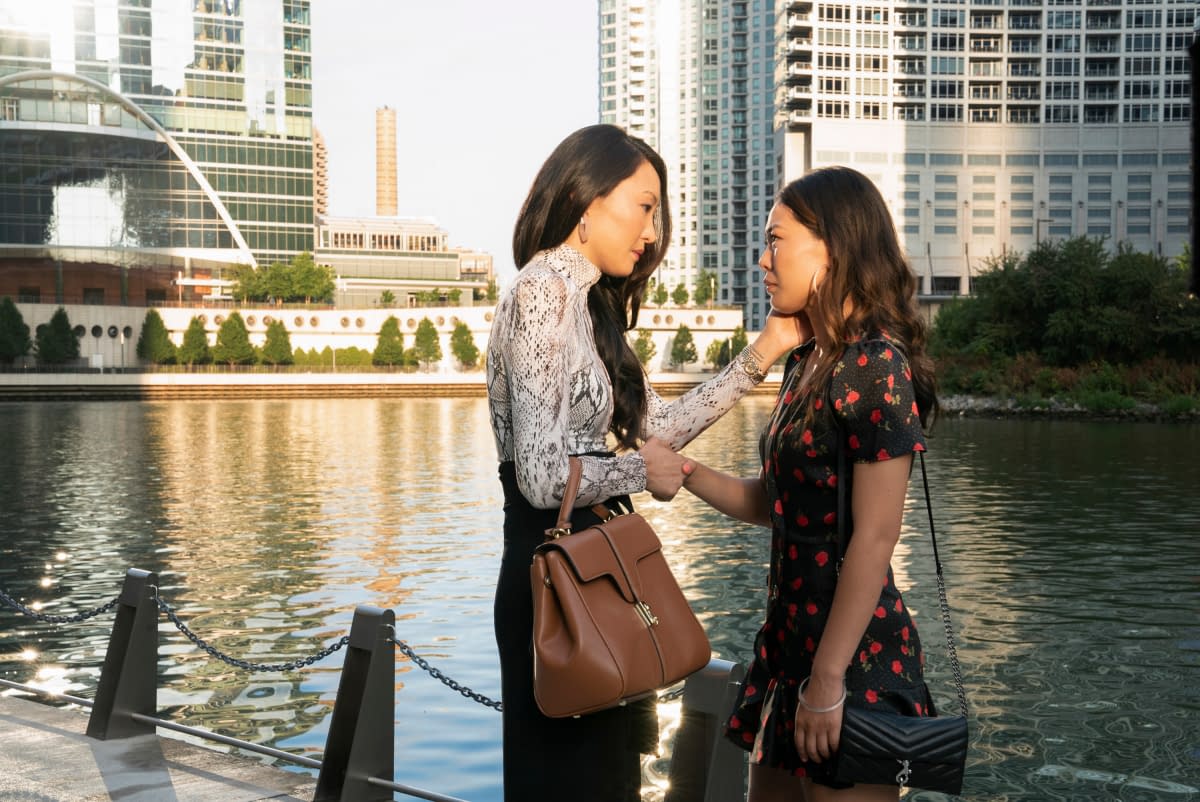 She goes from wanting to defend her mother from taking blame to being shocked and angry at the revelation, and it's a fun journey for this character. She then also finds herself a few sheets to the wind in Wayne Tower looking for Kate, her "soon to be ex-stepsister" wanting to apologize for the harm her mother caused. Drunk Mary Hamilton is fun Mary Hamilton. Actually, most Mary is fun, but this is especially so. And the pairing of her and Luke is especially enjoyable in this episode. And it seems Mary might be putting some clues together about why exactly her sister is engaging in all this extracurricular detective work.
While exposition-heavy, this was about the time we were going to have to delve into the backstory a bit more and just lay it all out. The real question is, now that we know all this information, where do we go from here?

Next week's "I'll Be Judge, I'll Be Jury" seems to promise that Sophie is also going to start to figure out that Kate is Batwoman. Hopefully we get a lot more of the ideological conflict between caped vigilantes and private security forces. If so, this makes this the perfect Sunday viewing companion to Watchmen.