Posted in: FX, Trailer, TV | Tagged: bleeding cool, cable, Elizabeth Jennings, fx, keri russell, Matthew Rhys, Philip\, Season 6, streaming, television, The Americans, tv
---
The Bleeding Cool TV Top 10 Best of 2018 Countdown: #7 The Americans
"Television is becoming a collage – there are so many channels that you move through them making a collage yourself. In that sense, everyone sees something a bit different."

– David Hockney

There was a time when working for television was labelled a "demotion," a professional death sentence for movie stars whose careers were on an irreparable descent.
Today, we have Meryl Streep joining HBO's Big Little Lies, Idris Elba returning to BBC One as DCI John Luther, and Henry Cavill beginning work on Netflix's fantasy series The Witcher.
There was a time when it was thought for a show to succeed, it needed to start every September, end every April/May, and run at least 20 episodes per season.
Today, fans wait over 18 months for an eight-episode season of Game of Thrones, and remain loyal to BBC One's Sherlock–even after a two-year break between seasons.
There was a time when television meant "The Big Three," HBO went off-air at 11 pm, and "water cooler" moments before the VCR could be a very select club at the office.
Today, cable and streaming have turned "The Big Three" into "The Big 333;" with the DVR, on-demand, and binge-watching making any time a great time to talk television.
Yes, it can be said that "The Platinum Age of Television" comes with a price: as more shows saturate the pop culture landscape, the more difficult it is for individual shows to stand out. When choosing our top selections, it felt like we were trying to find ten needles in a pile of needles–and nearly as painful when you see later in the countdown what didn't make the cut.
But Bleeding Cool prefers an embarrassment of programming riches to our television cupboards being bare; so here's a look at the ten shows we feel best represented a medium ripe with possibilities in 2018–as well as a few words on why the series was so deserving.
One of the best surprises in a drama series came from FX in 2013 with their 80's-set spy show The Americans. Starring Keri Russell and Matthew Rhys as a pair of married Russian spies posing as the all American couple in Washington DC. Covering the Soviet-American side of the Cold War during the '80s, the show dives deep into the whys and hows of various covert missions on both sides of the equation. Yes, there are also Middle Eastern ties throughout the timeline.

Some of the absolutely best scenes that I wasn't expecting from the series have Russell and Rhys as a very believable couple- the tooth extraction scene from s3 episode "Open House" is one of the most uncomfortable and yet incredibly hot things I think I've ever seen on tv.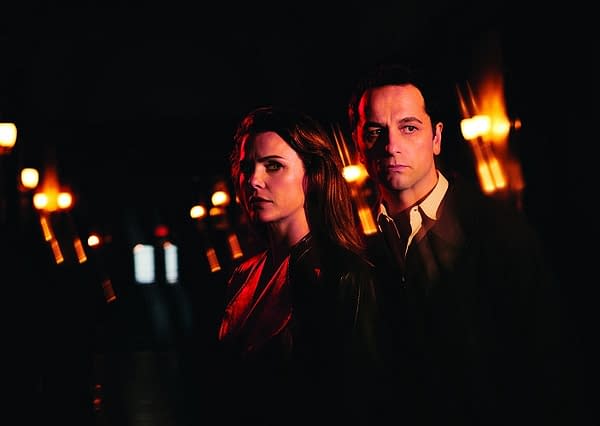 It's interesting also to note that Russell and Rhys became a real life couple during the show, and welcomed their first child together during production of season 5.

Aside from the personal side of the pair, their onscreen chemistry over the past several seasons of The Americans has been absolutely captivating.

Few shows are given such a grand opportunity to plan out the end, the exit, and I'm so glad this one did.

While the series ender received high praise from the critics' circles, it was very The Sporanos- an ending I personally disliked.

– Mary Anne Butler
The Americans is a period drama about the complex marriage of two KGB spies posing as Americans in suburban Washington D.C. during the Reagan administration.

The arranged marriage of Philip (Matthew Rhys) and Elizabeth Jennings (Keri Russell) grows more passionate and genuine by the day, but as the pressures and demands of the job grow heavier, the personal toll becomes almost too exhausting to bear. Having revealed their true identities to their teenage daughter Paige (Holly Taylor), Philip and Elizabeth's ability to protect their cover and their family's safety deteriorates.

FX

After a particularly fraught mission, Philip and Elizabeth decide to end their tour and take their family home to Russia. However, a game-changing development in one of their ongoing cases forces them to abandon those plans for the sake of the motherland. Now, Paige delves deeper into the family business, even as Philip takes a step back from it. The Jennings struggle to maintain a smokescreen of normalcy, especially around their son, Henry (Keidrich Sellati), who remains blissfully ignorant of the spies in his midst.

Their neighbor and Philip's best friend, FBI Agent Stan Beeman (Noah Emmerich), has also yet to discover their true identities. Although he's transferred divisions, Stan remains their greatest threat since his friend and former partner, Agent Dennis Aderholt (Brandon J. Dirden), leads the force tasked with uncovering the Soviet Illegals hiding in plain sight.

With Gorbachev in power in the Soviet Union, the winds of change are sweeping through both Russia and America, creating new perils. A growing rift within the KGB draws disillusioned former officer Oleg Burov (Costa Ronin) back into the fray, and may set Philip and Elizabeth on opposing sides as the Cold War reaches its boiling point.
---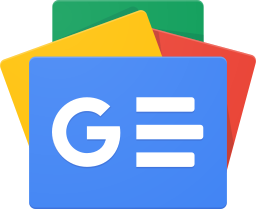 Stay up-to-date and support the site by following Bleeding Cool on Google News today!