Black Lightning Season 1: Christine Adams on Lynn Being Pulled Back into Jefferson's World
I'm not sure what happened along the way, but from what I understand Jefferson Pierce (Cress Williams) was supposed to have a girlfriend when the series started. In the pilot, Ms Fowdy (Skye P. Marshall) is refereed to as a senator and appears to be very familiar with Jefferson. But as the series progressed, she became the assistant principal at Garfield High and a friend instead. This was a very good catch by the writers to see just how important the relationship is between Jefferson and Lynn (Christine Adams). The fact they love each other very much but are driven apart by Jefferson's dangerous alter-ego Black Lightning.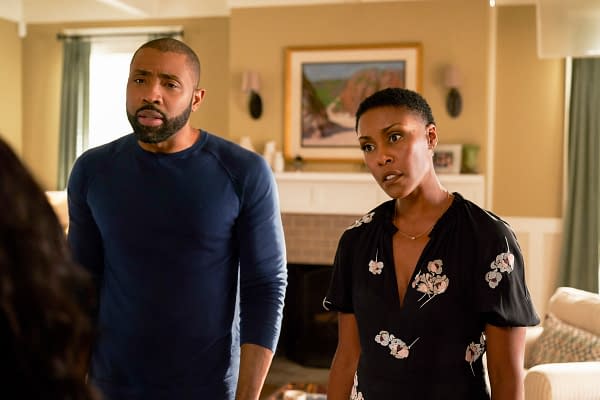 Lynn stepped away from her marriage with Jefferson because she couldn't stand patching him up each night and then sitting around waiting to see if he was going to come home or end up dead in a gutter somewhere. It became too much for her. But when he gave it up, the two started slowly inching back towards each other. Now he's back in the suit and having some medical side-effects that only she can help him with, but does she want to go back down that rabbit hole? The video below features Adams talking about how Lynn has put her life together away from Jefferson and the struggle she is going through now that he's back on the streets.
Black Lightning airs tonight at 9 p.m. ET on the CW.
https://youtu.be/iGk1EzkcK8I