Black Lightning Season 1: How Long Before Anissa Suits Up as Thunder?
After the Tuesday's premiere of Black Lightning, there is a lot of buzz for the new CW series. The ratings were strong, and both the critic and fan reactions were positive. The CW seems to have a hit on their hands. Some of the questions people are already asking are: How long before Anissa (Nafessa Williams) suits up, and when will Jefferson (Cress Williams) find out his daughter has powers? If the final scene of Anissa breaking the bathroom sink wasn't enough to get the talk started, prior to the airing of the premiere, the network has released this image of her done up as the character Thunder.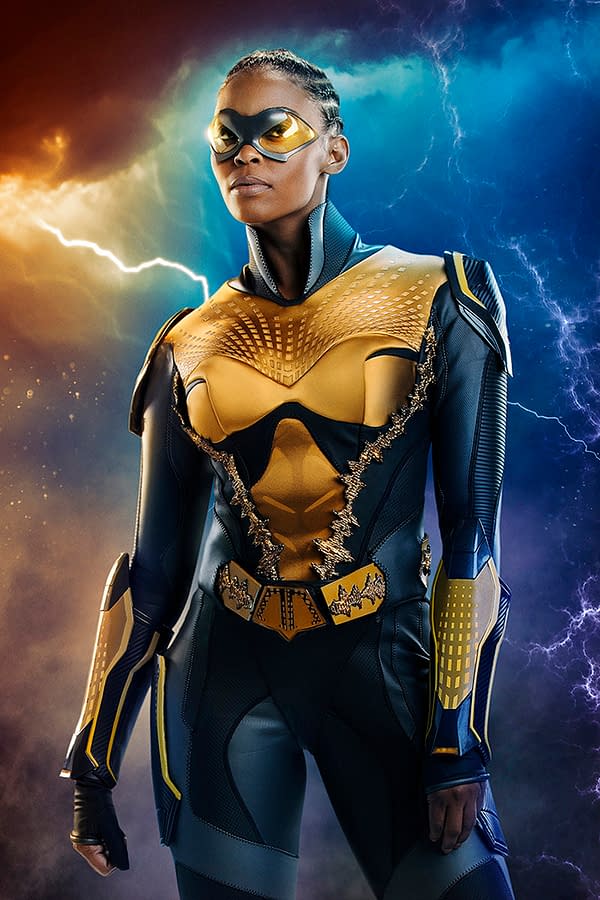 TVLine asked this question of Executive Producer Mara Brock Akil, who wouldn't give an exact time frame:
You've got to watch. But it does happen this season.
On the other hand, Nafessa Williams told them:
You'll see in the first episodes [Anissa's] struggle, with her powers and not being able to tell anybody. How do I keep this a secret? Are people going to think I'm crazy? She's unsure as to what is even happening, she doesn't even know how to articulate it with anyone.
In the second episode, Anissa finds herself trying to explain the shattered sink to her friend Chenoa (Shein Mompremier).
Black Lightning airs Tuesdays at 9 p.m. ET on the CW.