Black Lightning Season 1: A Spark of Hope Returns to Freeland
After a very well-received series premiere, tonight we get the second episode of Black Lightning, called LaWanda: The Book of Hope. With the rumor of Black Lightning's return, hope starts to build again in the city of Freeland, but it's not Jefferson's (Cress Williams) plan to return to the suit again. He just wanted to save his daughters. He's scared of losing the relationship he's built up with them and with Lynn (Christine Adams) again if he does. But there is a lot more going on in the city than just his daughters' issues with the 100.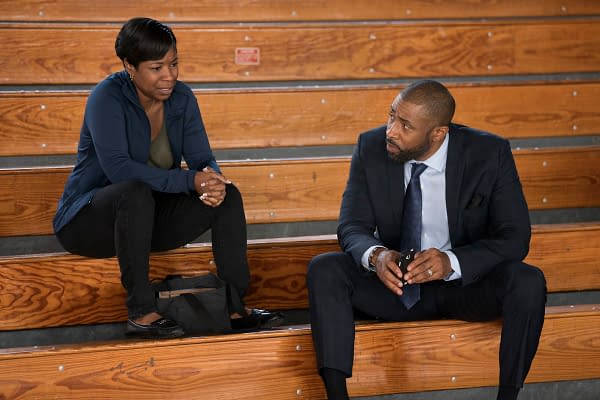 In the video below, executive producer Salim Akil introduces us to LaWanda White (Tracey Bonner), a mother whose daughter has also been taken by the 100, but the cops do nothing because there is no evidence that she was taken against her will. LaWanda wants to know why Black Lightning went in to save Jefferson's daughters and not hers. We also see that Lala (William Catlett) and the 100 aren't quite done with Anissa (Nafessa Williams) and Jennifer (China Ann McClain).
Black Lightning airs tonight at 9 p.m. ET on the CW.
https://youtu.be/iM87ifodbYg