Black Lightning Season 2: Are Jefferson and Lynn Really Back Together?
By the end of season 1 of Black Lightning, it appears that Jefferson (Cress Williams) and Lynn (Christine Adams) have worked through their differences and she is more accepting of him being a superhero again, especially with both of their daughters now having powers. But that may not be nearly as safe of an assumption as you'd think. TVLine interviews both Williams and Adams recently, and they give off the impression that other things may be coming up for the couple to cause problems.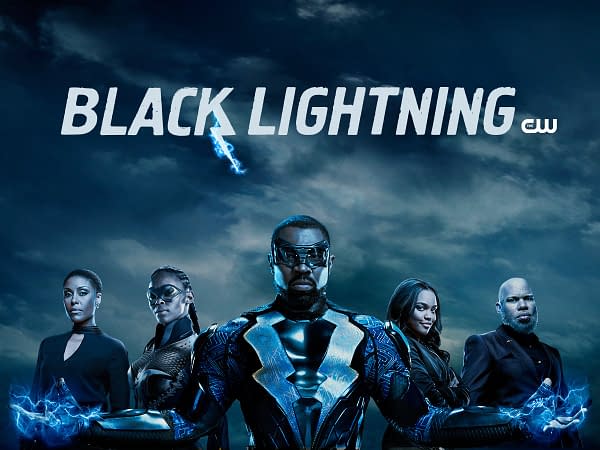 Adams talks about how much she likes the fact that the show works very differently than other series — that the reveals of the girls' powers and who the bad guys are happened really early, allowing them to focus on the family. She also hints that Lynn may be supportive in the first episode of season 2… but anything could happen.
Williams then talked about how they plan on looking at the negative side of superpowers and how it can parallel an addiction. The new season will be more compartmentalized instead of one long story arc, and we'll be getting new villains. He is also expecting to have problems between Jefferson and Lynn… because conflict creates drama.
Black Lightning will be back for season 2 on Tuesdays at 9 p.m. ET on The CW this fall.