A lot happened near the end of Black Lightning season 1, including Jefferson Pierce (Cress Williams) being framed for selling drugs, which led right into the season finale. We don't see if he is reinstated as the principal of Garfield High.
There are some other threads that were left open, like Anissa (Nafessa Williams) and her possible relationship with Grace Choi (Chantal Thuy). And, of course, there were a lot of villains in the first season, but with Lady Eve (Jill Scott), Martin Proctor (Gregg Henry), and Lala (William Cutlett) all seeming to be gone, there may be room for some new faces.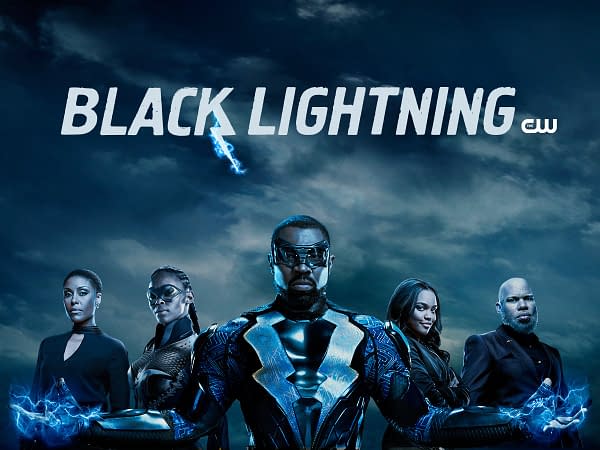 Matt Webb Mitovitch over at TVLine shared what he'd been hearing:
A flurry of fresh faces are being cast for Season 2, including a potentially sociopathic scientist named Dr. Jace, a new love interest for Anissa, and… a new principal for Garfield High?!
The new love interest seems a bit strange, as Grace Choi is from the comics, is with Anissa, and is part of the Titans for a while. Perhaps the actress is unavailable or the plan on bringing her back later. A new principal makes sense, as Jefferson was already bumping heads with the higher-ups, so this could be there chance to push him out.
Dr. Helga Jace is tied to the comics and Markovia, a fictional country where another member of the Outsiders, Geo-Force, was prince and Jace was responsible for giving him his powers. She later helped save Metamopho and helped Halo recover her memories. Though she seemed good in her earlier adventures, in the Millenium crossover event it was revealed she was working for the Manhunters and turned on the Outsider, but eventually died when the team fought back.
It's not obvious how she would fit into the series. Perhaps as a new villain or as an ally to help try and save the kids the ASA had in stasis.
Black Lightning returns this fall on Tuesdays at 9 p.m. ET on The CW.
Enjoyed this article? Share it!