"Black Lightning" Season 3: Can Thunder & Blackbird Lead the Resistance to Free Freeland? [OFFICIAL TRAILER]
With the September days quickly giving way to October, it's time for new about The CW's "Arrowverse" shows returning to start flying in every direction. Arrow is shuffling off the network's programming coil after an abbreviated 10-episode eighth season (making The Flash the "elder states-show" of the "Arrowverse"), Ruby Rose-starrer Batwoman joining the family alongside Supergirl, and a looming "Crisis on Infinite Earths" crossover that could change things dramatically (including Black Lightning).
Face facts, CW DCU fans: the 2019-2020 season isn't exactly going to be lacking in change – and the news hasn't slowed down (as if Smallville in the headline wasn't the giveaway).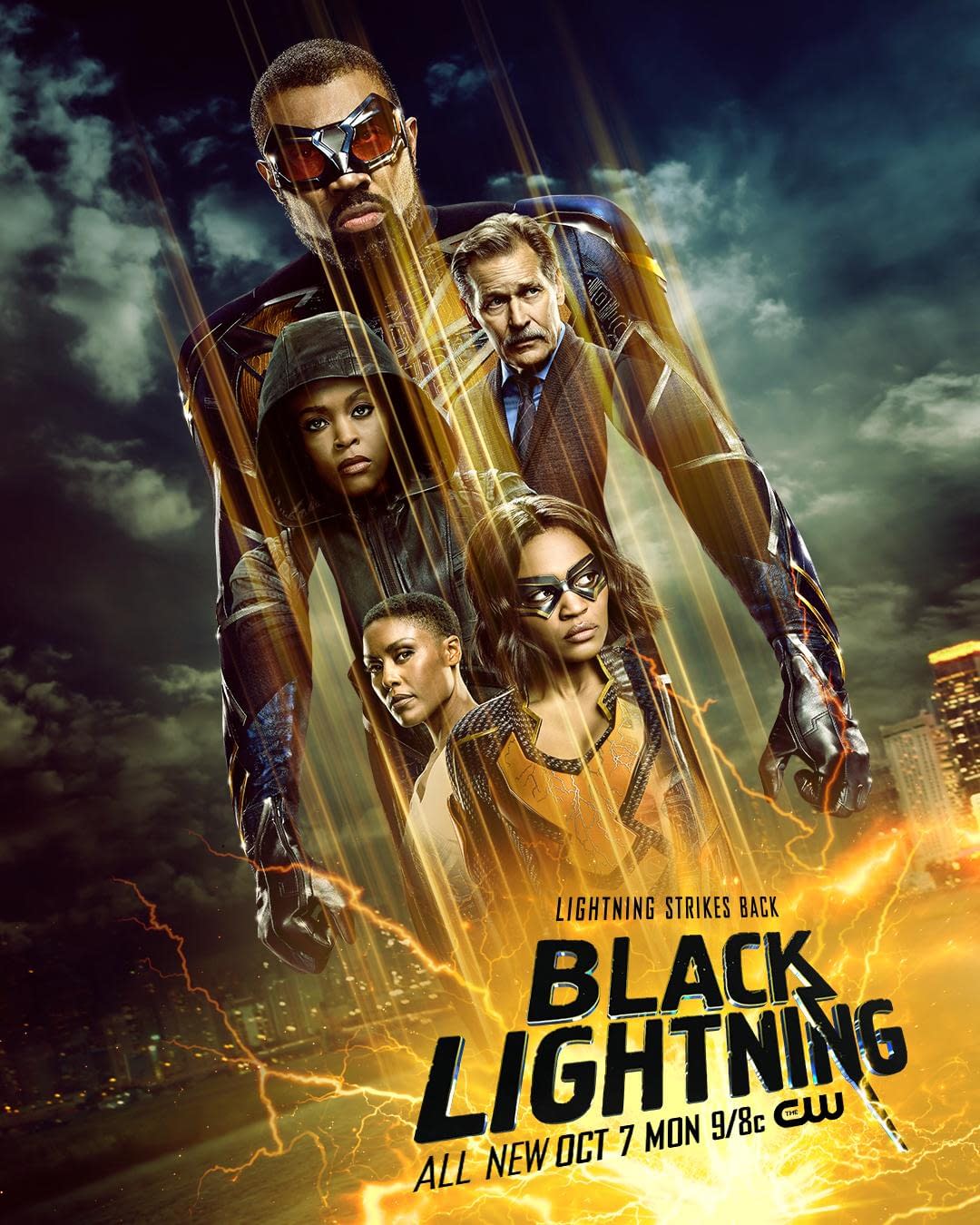 Let's be clear: Black Lightning is definitely one of the shows that will be going through some major "status quo" changes as it heads into its third season ("Crisis" crossover, anyone?).
Jefferson (Cress Williams) and Lynn (Christine Adams) are being held by ASA, as Agent Odell's (Bill Duke) plans for control begin to extend beyond the streets of Freeland. As things go from bad to worse, Jennifer (China Ann McClain) and a defiant Anissa (Nafessa Williams) look to take the fight to Odell and his "allies" – with help from a familiar face.
But why waste your time with any more words? Here's your look at the official trailer for The CW's Black Lighting, set to return for its third season on Monday, October 21:
https://youtu.be/vcHG6xoU6fw
Black Lightning season 3, episode 1 "The Book of Occupation: Chapter One: Birth of Blackbird": We find Jefferson Pierce (Cress Williams) like never before, in the hands of the ASA with his wife Lynn (Christine Adams) as Agent Odell (guest star Bill Duke) tightens his grip on the Pierce family, leaving Jennifer (China Ann McClain) abandoned and Freeland without Black Lightning and Thunder.

But Anissa (Nafessa Williams) secretly defies Odell in her alter ego as Blackbird with the able tactical and technical support of Gambi (James Remar). Marvin Jones III and Damon Gupton also star. Directed and written by Salim Akil
https://www.youtube.com/watch?v=LQLkZ1xg_qE
https://www.youtube.com/watch?v=ZzrKM1mEFEg

The Road to "Crisis on Infinite Earths"
Viewers can't say they weren't warned in advance. At the end of 2018's CW Arrowverse "Elseworlds" crossover that brought together The Flash, Arrow, and Supergirl (and nearly DC's Legends of Tomorrow, but they let it go to machine – way too busy for all that), we saw that the end was only the beginning… of the end. As Barry (Grant Gustin) and Oliver (Amell) shared what felt like a final toast and Kate Kane's Batwoman (Rose) returned to protecting the streets of Gotham – with a sense that something felt a little off – we got a small taste of what's still to come in 2019…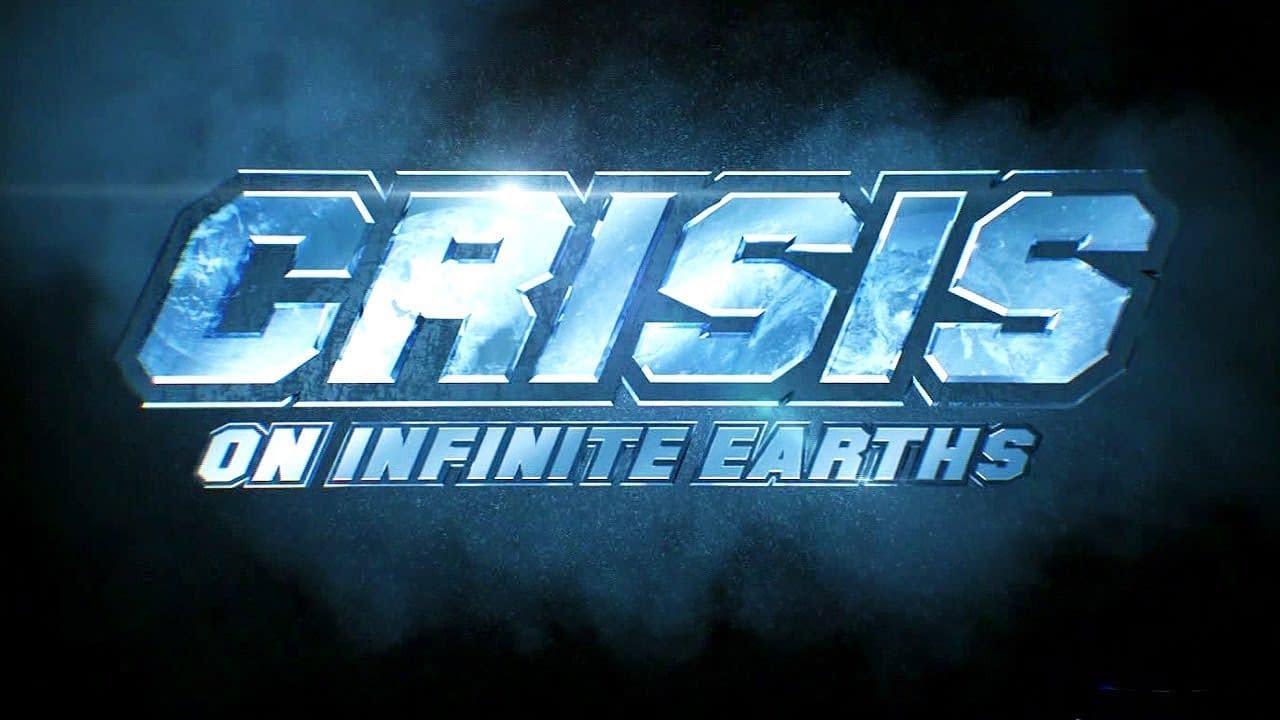 "Crisis on Infinite Earths!" Worlds will live! Worlds will die!
And the CW's "Arrowverse" will never be the same…
The season's eighth episode will be the "Crisis" crossover episode – comprising the fourth hour of the crossover:
Supergirl – Sunday, December 8th (8/7c)
Batwoman – Monday, December 9th (8/7c)
The Flash – Tuesday, December 10th (8/7c)
Arrow – Tuesday, January 14, 2020 (8/7c)
DC's Legends of Tomorrow – Tuesday, January 14, 2020 (9/8c)
Black Lightning will also be represented during the crossover event… and yes, legendary Batman voice actor Kevin Conroy will star as a future version of Bruce Wayne.
If that wasn't enough, Tyler Hoechlin will be returning as "The Man of Steel"… alongside another of the crossover's Supermen: Brandon Routh (DC's Legends of Tomorrow), returning to the cape for the first time since his cinematic turn, portraying the Kingdom Come version of the iconic superhero. Still not enough Superman? How about Smallville co-stars Tom Welling and Erica Durance joining the crossover as Superman/Clark Kent and Lois Lane, respectively.
Johnathon Schaech's Jonah Hex (DC's Legends of Tomorrow) is also set to saddle up for the crossover, and John Wesley Shipp will be reprising his role as The Flash of Earth-90.
For most of their respective seasons, things have been "All Quiet on the 'Crisis' Front" when it came to Arrow, The Flash, and Supergirl – but that changed in a big way during their respective season finales… even for DC's Legends of Tomorrow!
In Arrow season finale "You Have Saved This City," the Monitor returns to cash in on the favor that Oliver owes him: help him save the multiverse – taking a moment to tell him the "fine print": Oliver's going to die during "Crisis" and there's nothing the Monitor can do to stop it.
Then there's that matter of Future Felicity (Emily Bett Rickards) and the trip she's taking with the Monitor to see Oliver… somewhere… and it's apparently a place she can't come back from. Hmmm…
https://youtu.be/XGoeR7qf14o
Over at The Flash season finale "Legacy," some recent maneuverings with Time moved up the date on Barry's "red skies/2024" newspaper warning just a wee bit… to say, 2019?
The fourth season finale of Supergirl "The Quest for Peace" had The Monitor speaking to a hooded figure, telling him that now is the time for him to lead "his people" and to take revenge on his captor… and brother: J'onn J'onzz (David Harewood). Meanwhile, just because Lex Luthor (Jon Cryer) may have shuffled off this mortal coil (???) doesn't mean his role in the upcoming "Crisis" is over quite yet…
DC's Legends of Tomorrow season finale "Hey, World!" found the plan to take down Neron (Brandon Routh) resulting in a major status quo change for Zari (Tala Ashe) – a change that the suddenly-appearing Monitor does not appear to approve of in any way, shape, or form. At least he got some popcorn out of it – and yes, that is The Book of Destiny he's using to balance it.
The CW's Batwoman and Supergirl premiere Sunday, October 6; while The Flash premieres Tuesday, October 8, with Arrow joining them on October 15. Black Lightning premieres the following week, on Monday, October 21.