Bob's Burgers Season 13 Eps.16 & 17 Review: Pranks & Counting Crows
Counting crows, landlord pranking, running from park rangers & much more went down in the recent FOX TV's Bob's Burgers double-header.
---
FOX TV's Bob's Burgers showed up for a prank war and bird-watching gone awry in the latest two episodes of the season. In "What A (April) Fool Believes," Mr. Fischoeder (Kevin Kline) challenges Bob (H. Jon Benjamin) to successfully prank him on April Fool's Day or lose his lease. And in "Crows Encounters of the Bird Kind," Tina (Dan Mintz) drags Bob along on a desperate quest to earn her bird-watching badge for ThunderGirls. Meanwhile, Louise (Kristen Schaal) and Gene (Eugene Mirman) try to keep their new restaurant game a secret from Linda (John Roberts). If you're looking to catch up on episodes, be warned there are potential spoilers ahead for episodes 16 and 17.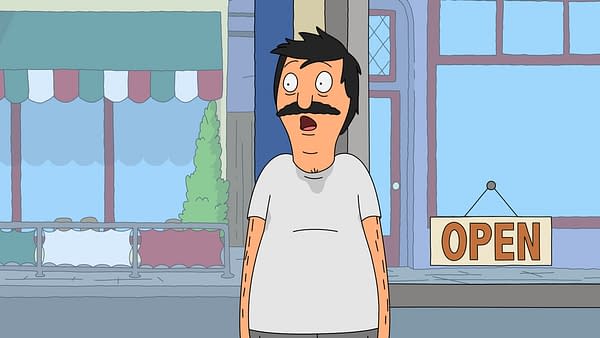 Prank of a Lifetime with Mr. Fischoeder
A landlord asking to be pranked may secretly be the wish of many people right now, but Bob had some hesitancy, and I can't blame him for that. Teddy (Larry Murphy) begging for forgiveness from Bob just felt right, and Mr. Fishcoeder threatening to get a new tenant for the restaurant if Bob didn't prank him by the end of the day sounds like the type of sadistic energy I'd expect from a landlord. Bob's Burgers exploring Mr. Fischoeder's character in this way was a lot of fun. The moment of them choosing the "correct fart" sound for the occasion was icing on the cake. While everyone coming out of the works and getting sassy towards Bob was truly funny, it felt like another way to load off on him that has not been sitting right with me in recent seasons.
Bob's Burgers made a lot of smart decisions in the writing, especially when it came to the twists and turns Mr. Fischoeder had up his sleeve. It was funny seeing the ridiculous aspects of Mr. Fischoeder's plans slowly and then all at once unravel Bob. It feels like it is becoming a common theme to worsen how distressed Bob becomes in each episode revolving around him. His interactions with the children as he calls them out in his paranoid state were reminiscent of earlier seasons, and I like that a lot. The comebacks involving the kids have always been a hilarious part of the series. There's still a lot of love there, but the back-and-forth is genuine and sassy.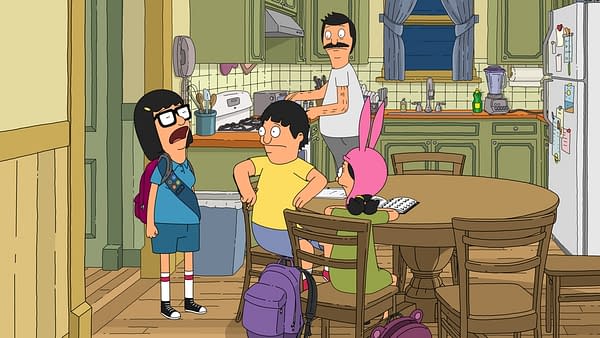 Tina Belcher Aims For Greatness & Birds
I loved seeing some Thundergirls-related content in episode seventeen of Bob's Burgers season thirteen, especially an appearance from troop leader Jenny who is a chaotic mess, and I adore her. There are some emotional gut punches in this episode pertaining to the unfair push and belief we give to kids, especially younger girls surrounding productivity. Tina has adored belonging to a group like Thundergirls, but the tension rising from her internal conflict about gaining a new badge hurts any enjoyment she could've had.
Bob having a slight interest in bird-watching, felt like being called out in the best way possible. I type this as I look up and see my camera in view, and on the shelf is a copy of the tabletop game, Wingspan, just to round it all out. It's great to see Tina and Bob connect in this way. We've seen this in the past, but their connecting in this way was something unique. The moment with the ranger and his oversharing was absolutely hilarious and felt close to home. We've all been in existential thought while watching nature…right? Just me? Anyways, I've given out a lot of sunflower seeds and such to local birds so that the ranger can shut up. What?!? I'm defensive about my love of birds.
Bob's Burgers explored a fun back-and-forth dare-off between Gene and Louise, but the episode would have been much better if it involved something from earlier. It would have made a lot of sense if it involved something with Linda's pants. It would still mix well with things happening between Tina and Bob. Meanwhile, the moments in the main part of the episode were fantastic. I still can't get over the great dark humor involved in the park with the hawk and feeding birds. Tina said, "I'm a dove killer hiding out in a toilet," which was not only perfect for her character but made the time the two ran away from the ranger just splendid absurdity.
Bob's Burgers Episode Store, Van & Burger Of The Day:
"To Thrill a Mockingbird: Avant Garde Birdhouses"
"With A Little Hoop From My Friends: Mini Basketball Hoops"
"Welcome Back Swatter"
"How the Mite-Y Have Fallen"
"Swiss-Ter Act 2 Burger"
"Rye Here Rye Now Burger"
Bob's Burgers Season 13 Episode 16 & 17
---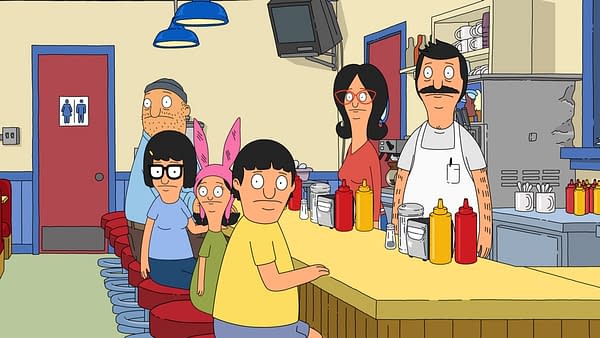 ---
FOX TV's Bob's Burgers, S13 E16 & E17, "What a (April) Fool Believes," and "Crows Encounters of the Bird Kind" are episodes that truly should have had their own time in the light instead of being back-to-back. Episode 17 captured a lot of what is great about the series and the connection between characters and the joys or absurdity of life. While episode 16 was a decent story, it took some time to settle into what it was aiming to become.
Credits
---
---
---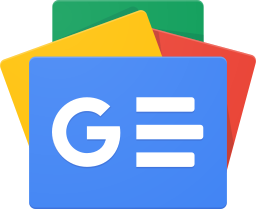 Stay up-to-date and support the site by following Bleeding Cool on Google News today!