Actress Caity Lotz posted a photo to her Instagram/Twitter account this weekend and it has folks wondering. The image, which you can see below, is of her in the Black Canary outfit she wore when she was on Arrow for seasons two and three. The fact she posted it with the quote "Remember her? #LegendsofTomorrow new episode tomorrow night" would make you think that either she was going to be appearing in the old costume tonight or that she was just reminiscing.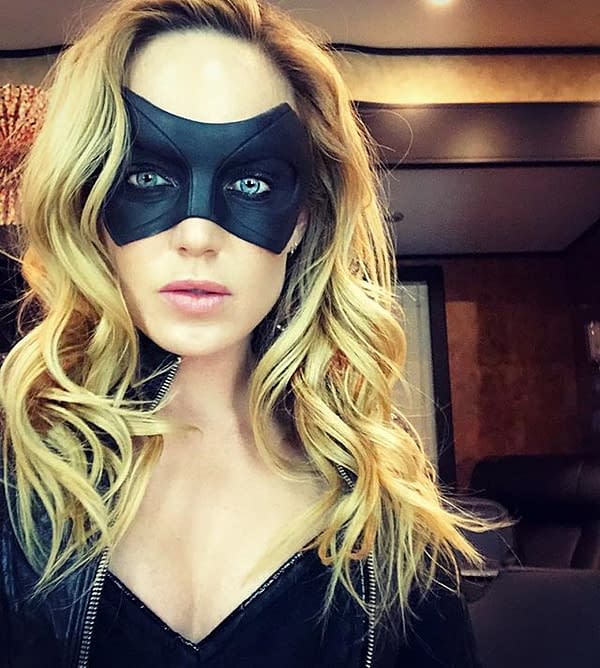 Tonight's episode focuses on Sara Lance being taken over by Mallus and using the Death Totem that the team recovered last week. This includes the return of John Constantine (Matt Ryan) and a new look for Sara. A trip through her past would make sense.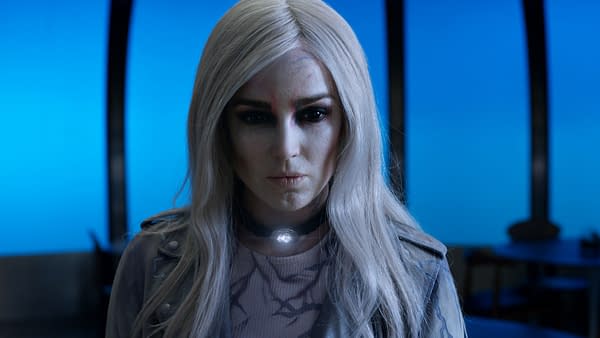 But there could be another reason for the photo, Arrow episode 618. As I reported here, Stephen Amell posted some images that showing sets and costumed from early seasons being used in the filming of that episode. It's an episode that he said he was in like 52 of the 55 scenes, and extremely high number for one actor, even the lead. One of the pictures showed Amell back in the original costume, the one he was wearing when Black Canary debuted. Now we know that episode 618 will be called 'Back to Basics' and that someone is returning that Amell says, "I have really missed the person I'm working with." Which may mean that the above picture is not from the past or from Legends of Tomorrow, but rather from Lotz returning to Arrow for an episode.
DC's Legends of Tomorrow airs tonight at 9 PM on the CW. Arrow returns March 29th with episode 618 scheduled for April 12th.
Enjoyed this article? Share it!