'Charmed' Preview: Harry and Macy Go Looking for Answers in "You're Dead To Me" [VIDEO, IMAGES]
It's been a rough freshman season for the "The Charmed Ones" Macy (Madeleine Mantock), Maggie (Sarah Jeffery), and Mel (Melonie Diaz) – and let's not forget about Harry (Rupert Evans). So who can blame them for wanting to take a couple of weeks off?
But the CW's Charmed is back working its magic next Sunday with "You're Dead To Me" – and they're storming back as serious as a seance. Macy's quest to get to the truth about her inner-darkness may be too much for even her – and Maggie – to handle. Speaking of Maggie… Lucy (Natalie Hall) thinks it would be a great idea if she partied away her Parker (Nick Hargrove) blues at a frat party. Anyone else count the ways that could go wrong?
Meanwhile, Harry may not be much of a help: he's dealing with a head filled with broken memories – memories Mel wants to help his recover… but are some memories best left lost?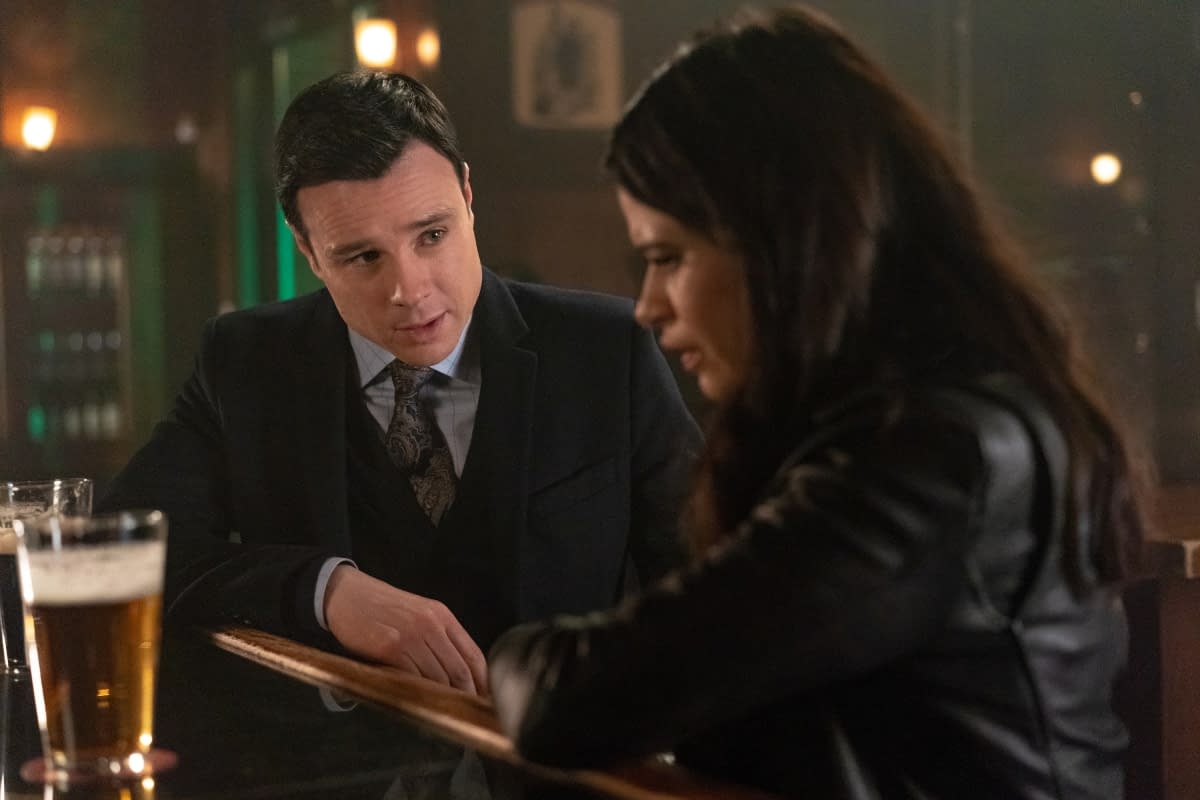 After the tragic death of their mother, three sisters in a college town are stunned to discover they are witches… more precisely, "The Charmed Ones." Now, this powerful trio find themselves standing together to fight the supernatural – and everyday – battles that all modern witches must face – whether it's vanquishing powerful demons or bringing down the patriarchy.
Here's a look at the CW's official promo and images for next week's "You're Dead To Me":
https://youtu.be/i2PRiDFzTtI
Charmed s01e12 "You're Dead To Me": TELLING THE TRUTH — With Macy (Madeleine Mantock) on a quest to find answers, she goes against Harry's (Rupert Evans) advice and summons up a Necromancer which puts her and Maggie (Sarah Jeffery) in harm's way. Maggie attends a frat party at Lucy's (guest star Natalie Hall) encouragement, to help her get over Parker (Nick Hargrove). Meanwhile, Mel (Melonie Diaz) helps Harry who is struggling with his regained memories. Brad Silberling directed the episode written by Michael Reisz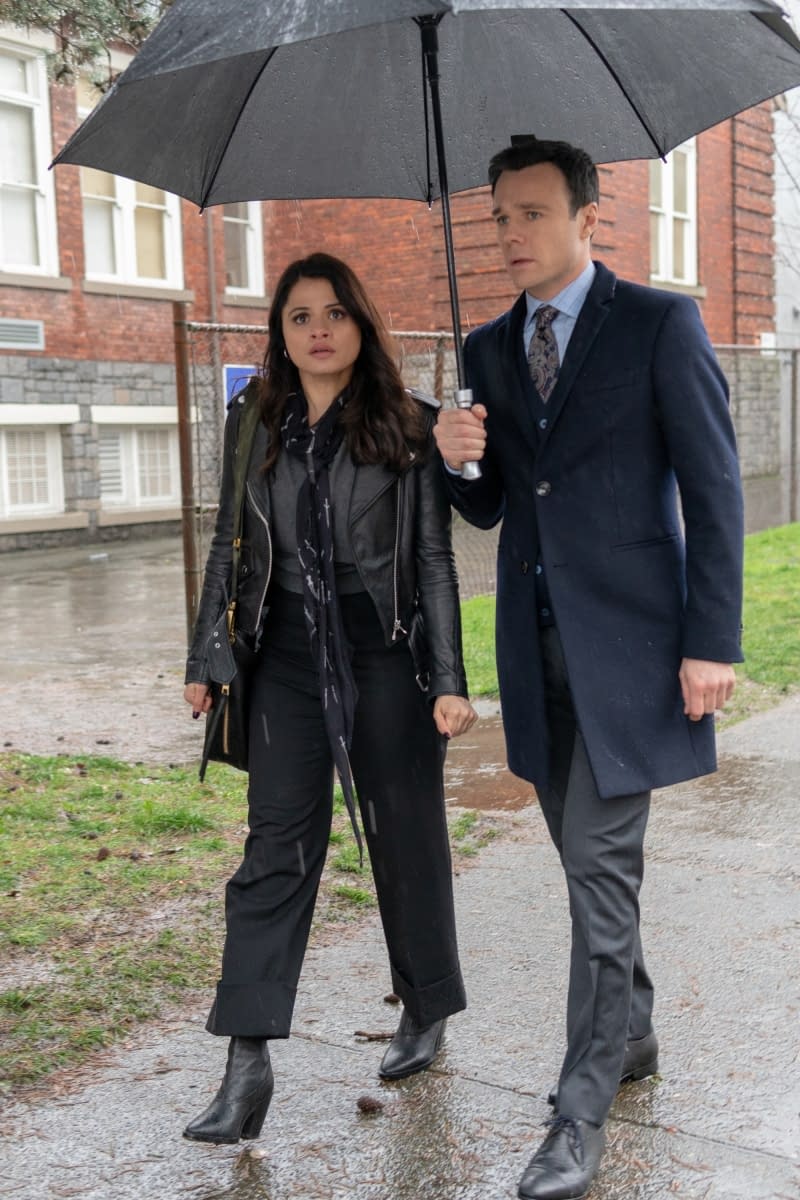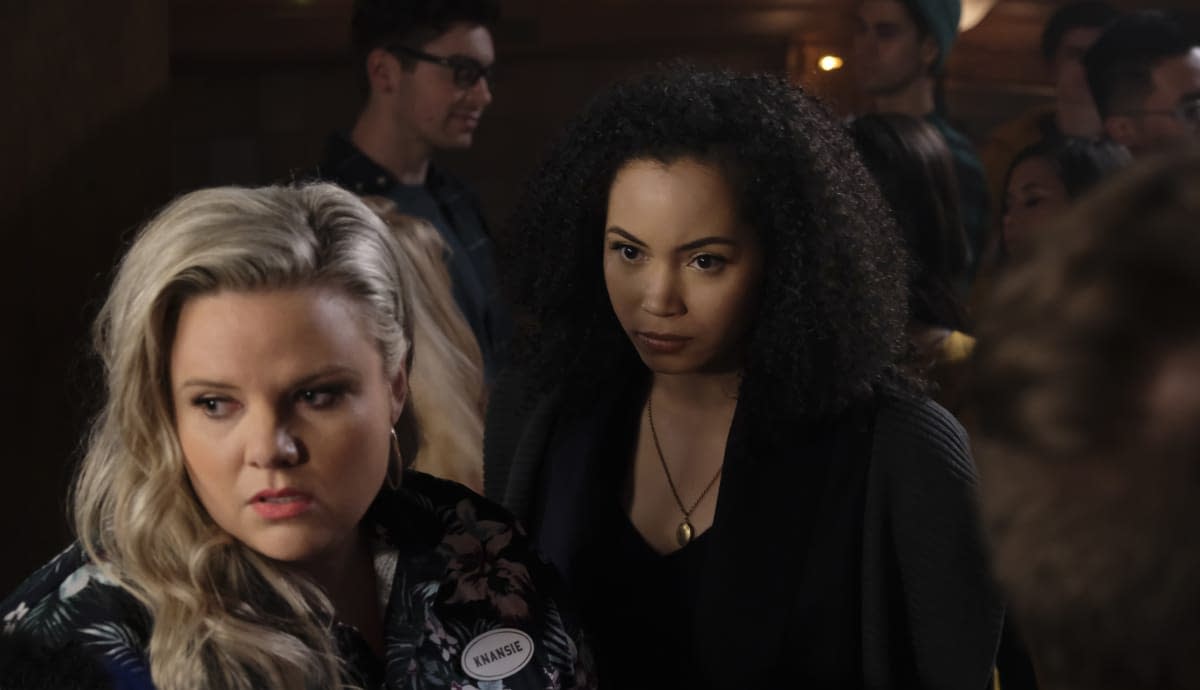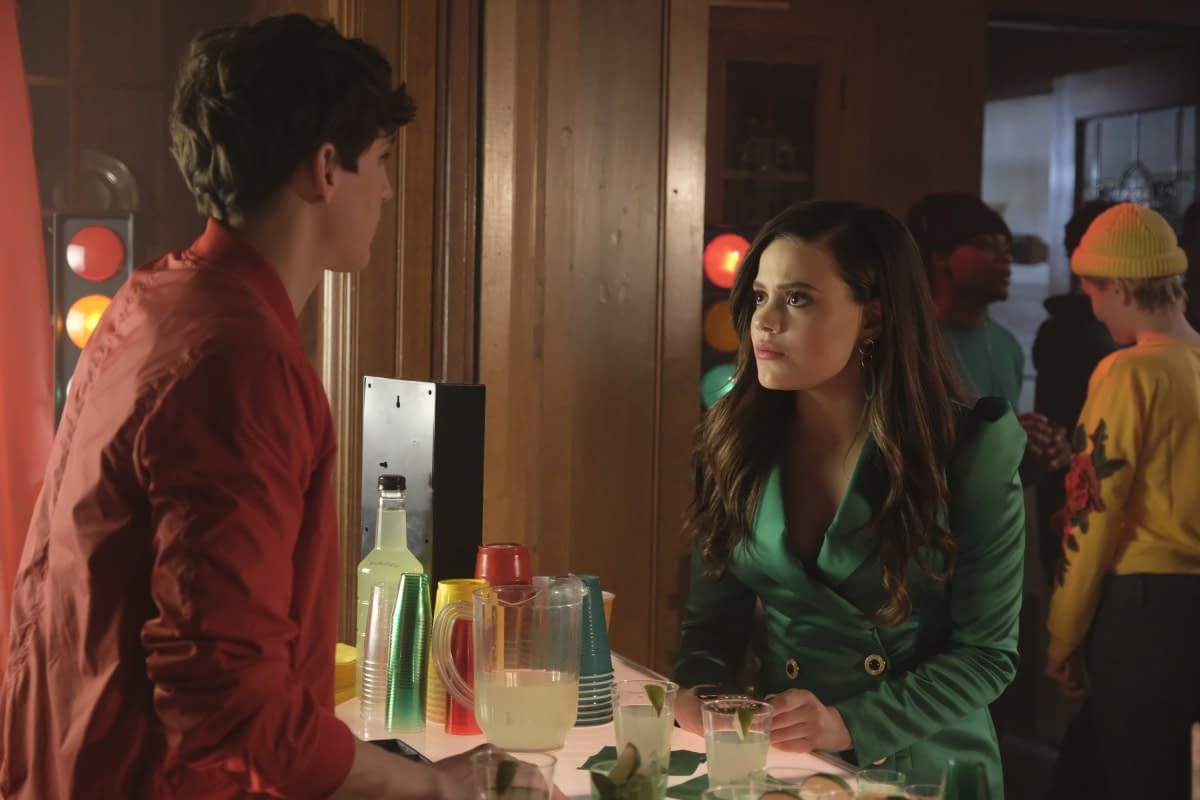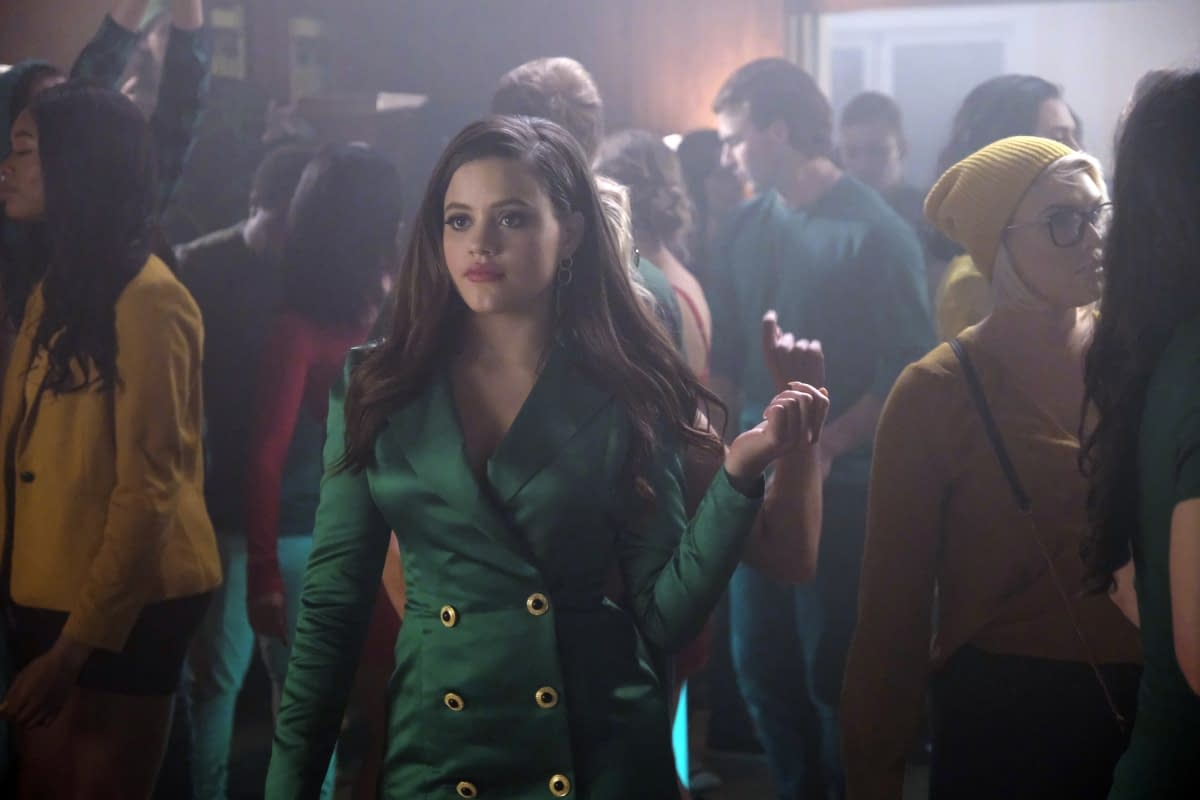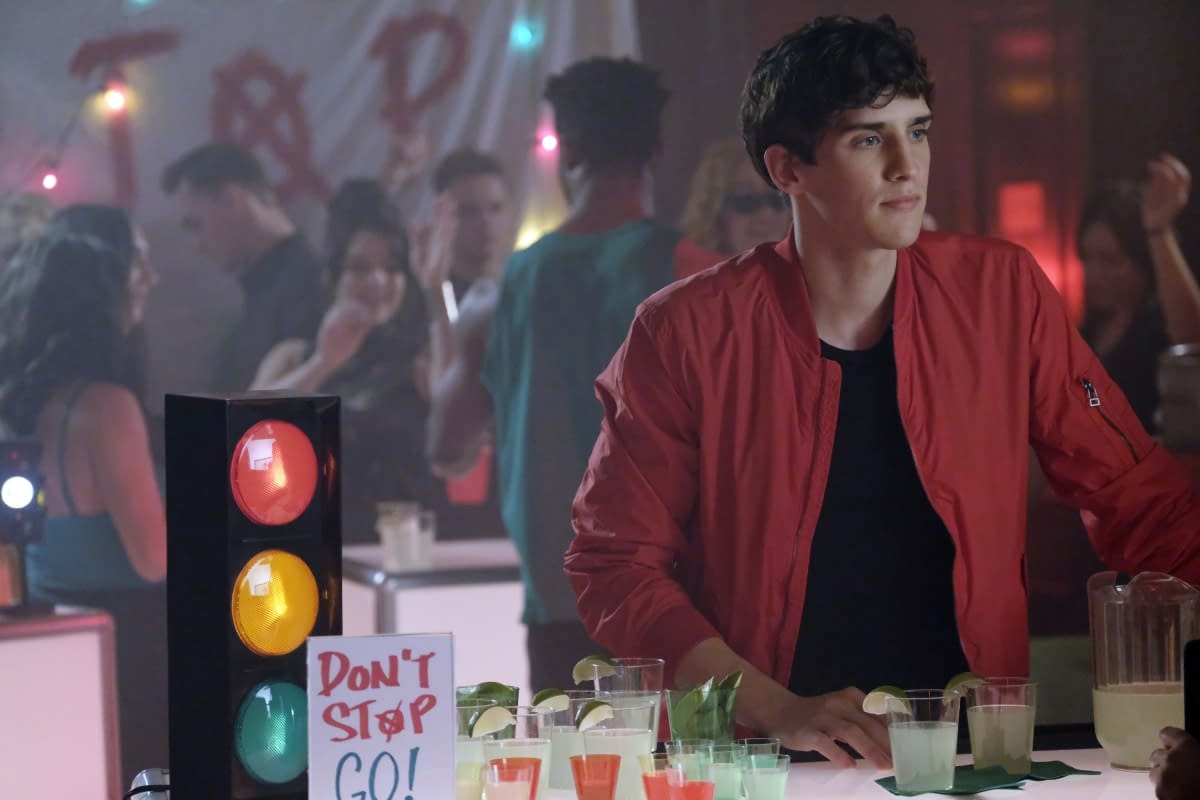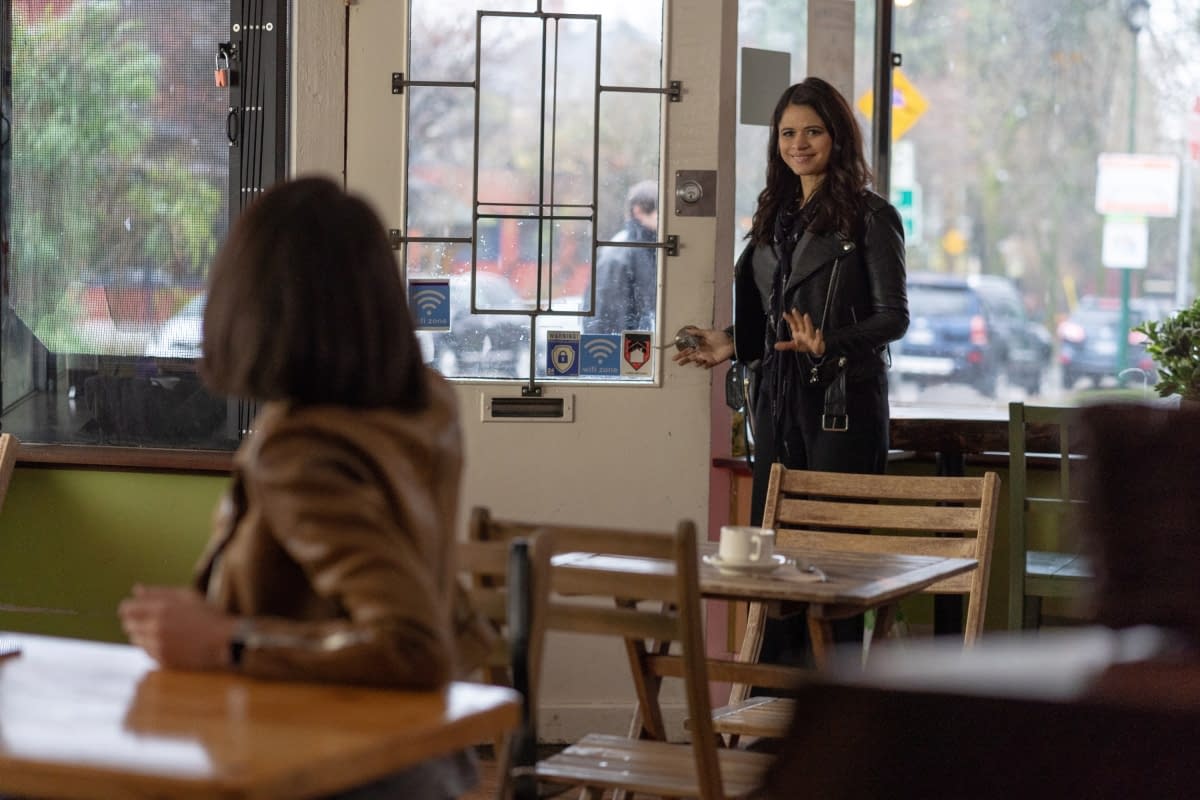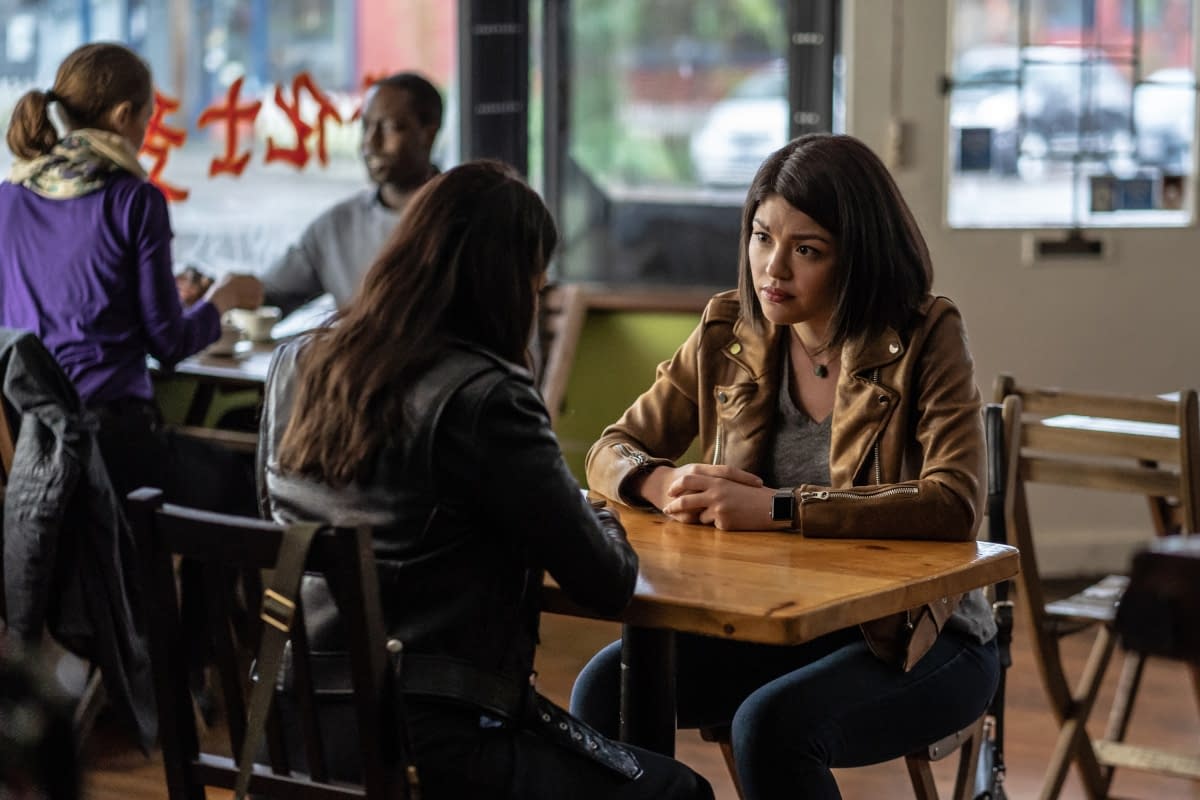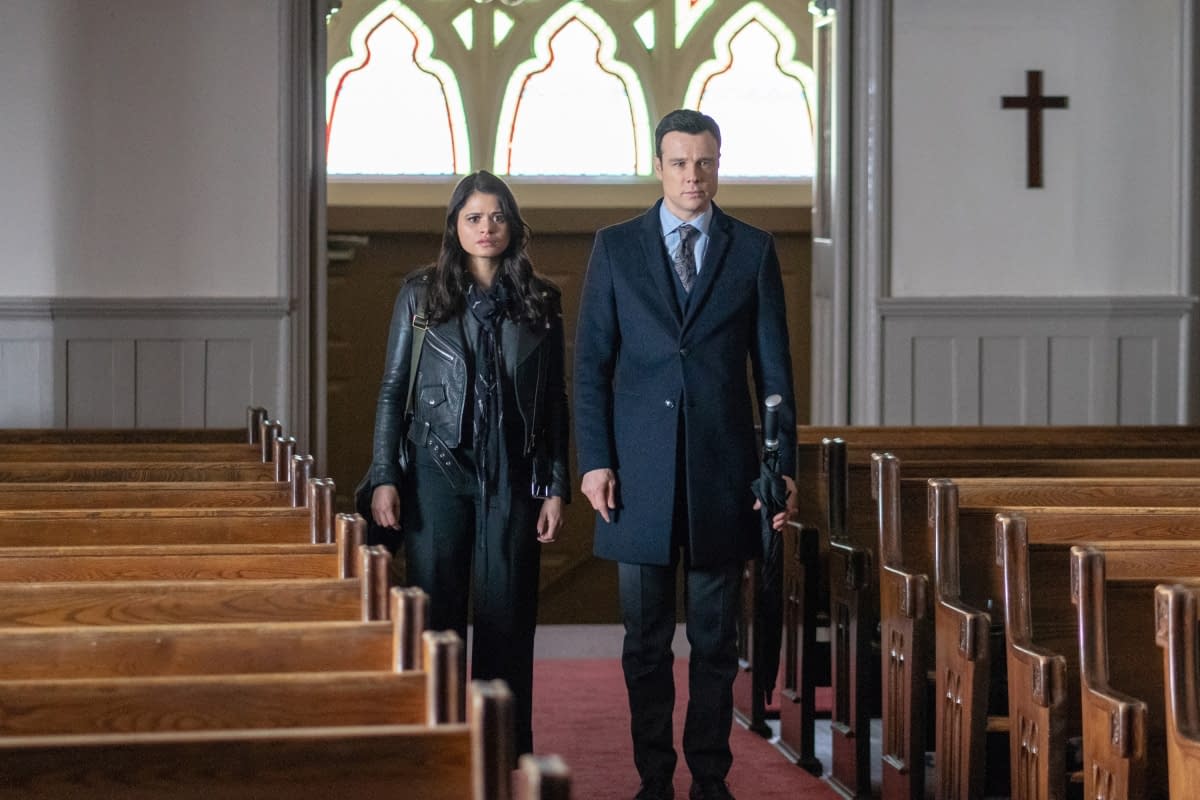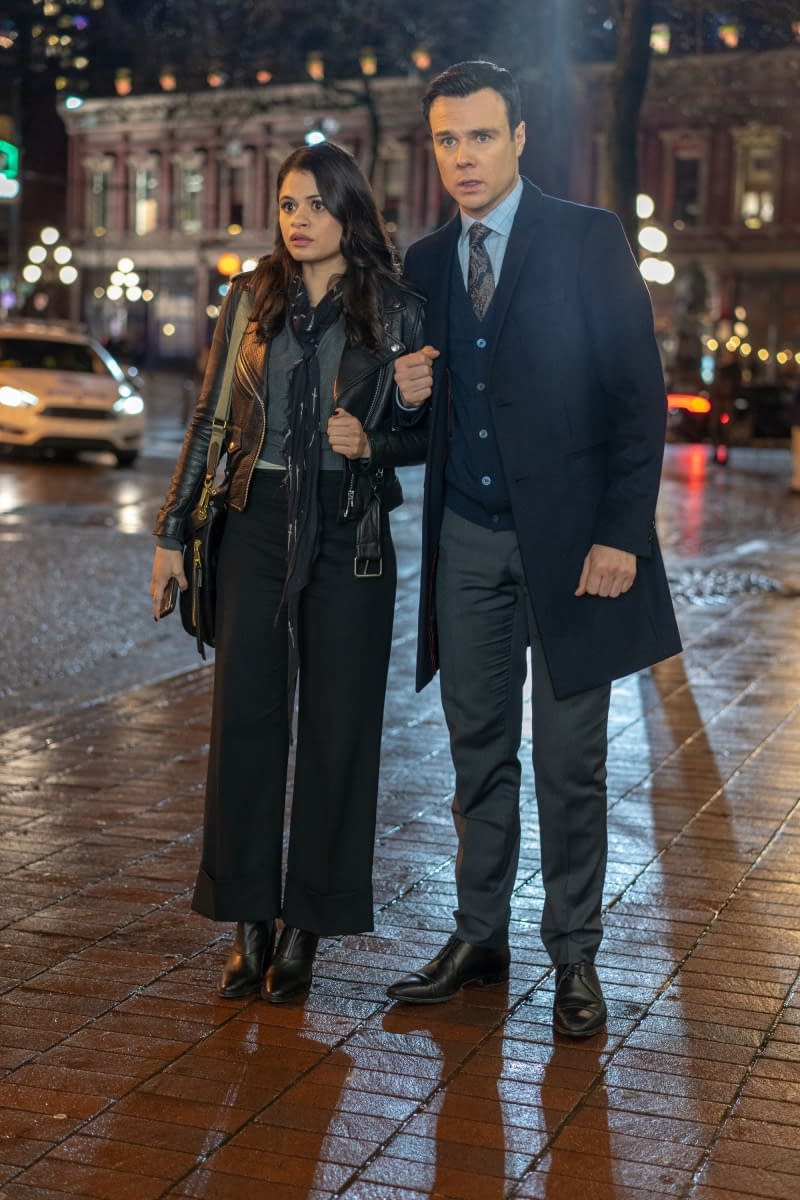 The CW's Charmed stars Melonie Diaz as Melanie Vera, Sarah Jeffery as Maggie Vera, Madeleine Mantock as Macy Vaughn, Ser'Darius Blain as Galvin Burdette, Ellen Tamaki as Niko Hamada, Nick Hargrove as Parker, and Rupert Evans as Harry Greenwood. Jessica O'Toole and Amy Rardin serve as executive producers, along with Jennie Snyder Urman, Ben Silverman, Brad Silberling, Howard Owens, and Carter Covington. CBS Television Studios produces in association with Propagate Content.
Charmed returns to the CW with "You're Dead To Me" next Sunday, February 17, at 9 p.m. ET