During the CW's Upfronts presentation on Thursday, much of the cast of Black Lightning hit the stage to promote the series upcoming second season and to celebrate its critically acclaimed first run. Included on the stage were Cress Williams, who plays Jefferson Pierce, aka Black Lightning; Christina Adams, who plays Lynn Pierce; Nafessa Williams, who plays Anissa Pierce, aka Thunder; China Ann McClain, who plays Jennifer Pierce, aka Lightning; and Marvin "Krondon" Jones III, who plays Tobias Whale.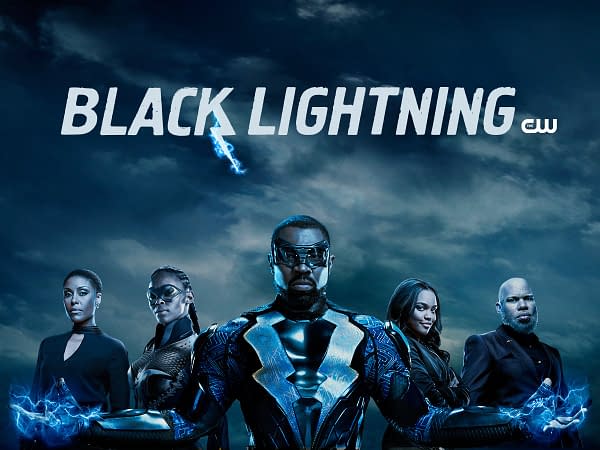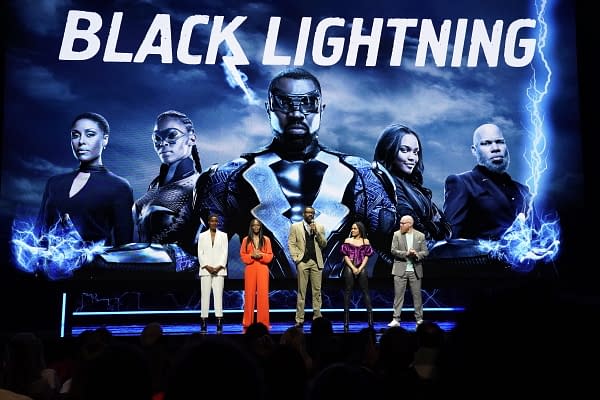 The series was renewed after its 13-episode freshman run and is slated to air starting in the fall on Tuesdays after The Flash. A total number of episode for the new season hasn't been given. Arrow, Flash, and Supergirl all run 23-episode seasons while the special effects-heavy DC's Legends of Tomorrow did 16 in the first season, 17 in the second, and 18 in the third. I'd guess the series will like be closer to 23 like The Flash, but since it wasn't announced at the Upfronts, it is likely we won't find out until possibly Comic-Con.
They showed a sizzle reel for the first season that is chock full of spoilers… great as a refresher for someone who watched the episodes, but it gives a bunch of things away to folks coming in fresh with the idea of watching it on-demand, on Netflix, or on Blu-ray.
https://youtu.be/VzZG7sKLwis
Enjoyed this article? Share it!