CW Seed Releases 3 Very Different Trailers For Cupid's Match
This is somewhere between interesting and strange. The CW Seed, Tongal, and Wattpad have joined together to make a new series called Cupid's Match based on the book by Lauren Palphreyman.
It appears to be based on the concept that there are cupids in the world matching people together, and they are based on the original from Roman mythology (he was called Eros in Greek myths). The Cupids are very powerful, but have to follow the rules and not fall in love themselves — except one cupid broke the rules, became too powerful, and turned dark. Now that Cupid has been matched… to Lila Black, the newest recruit. And the cupid that has gone crazy was the original one. It's an interesting premise and may or may not work, depending on the execution and what type of show they're trying to do. I'm guessing it's something between Charmed and The Love Boat. The synopsis for Cupid's Match reads:
With over 32+ Million reads online, Cupid's Match tells the story of Lila Black, a 17-year-old high school student who finds herself in a supernatural world of romance, adventure, and betrayal when the mysterious Cupid's Matchmaking Service contacts her to let her know she's been matched with the one and only Cupid, which is not a good thing.
Where it gets a bit more interesting is that they asked multiple groups to put together trailers for the series and will have people vote to pick a winner. I guess that will dictate what the series will be from the premise. Here are the three finalists. One looks a bit like a mythological Melrose Place, another feels more like Buffy the Vampire Slayer, and the third… well, that's just a lot of CGI. That first trailer has more bow-slinging action poses than we've gotten out of Stephen Amell, Jeremy Renner, Jennifer Lawrence, and Orlando Bloom combined.
I'm curious to see which of these wins.
https://youtu.be/P3aJYd52GZs
https://youtu.be/fLc4GSnAtuU
https://youtu.be/ZKHtN3cAP8g
---
---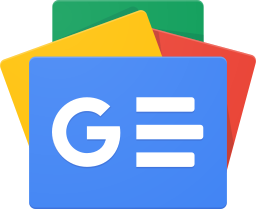 Stay up-to-date and support the site by following Bleeding Cool on Google News today!