Dark: Netflix Series Comes Full Circle in Apocalyptic Season 3 Trailer
After two seasons and five time periods that span over a century, Dark creators and showrunners Jantje Friese and Baran bo Odar are bringing the hit German sci-fi thriller Dark to an end (and a beginning, and an end, etc.) on June 27 (with the third and final season dropping on the same day as the on-screen apocalypse). Now, viewers are getting a better appreciation of just how high the stakes are raised with the official trailer.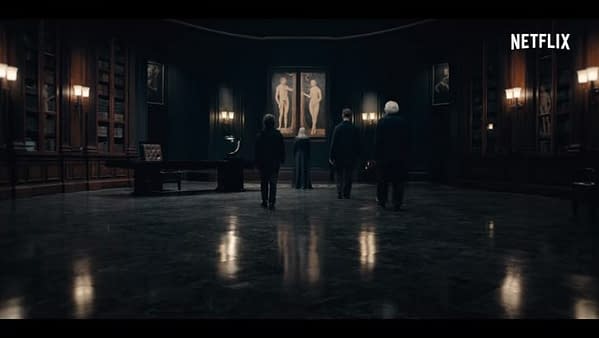 Focusing on four families and a time-travel conspiracy that spans from 1921 to 2053, the second season ended with the end of the world. As season-ending cliffhangers go, that's pretty impressive. But where do things go from there? For Jonas, Bartosz, Martha, and others, it's about learning once and for all if cycles are truly endless or if they can be broken – and what will they need to sacrifice for that to happen.
In an earlier interview, series creators and showrunners Jantje Friese and Baran bo Odar explained that much of what viewers will see in the third season was hinted at during the first season. "The basic idea of Season 3 was something that we already had when we started. There are also a lot of things in Season 1 hinting to Season 3. Also, we actually thought about putting some of the stuff that's now in Season 3 into Season 2, but then decided to move it backward. So basically now everything that's left just falls into Season 3," said Friese.
While no spoilers were dropped, Friese did reveal who would be getting more of a focus during the series' final run: "We're going to see a bit more about grown Ulrich. Also, the same as we did in Season 2 where we put a little bit focus on different characters like Claudia and Egon, we're going to do the same in Season 3 and call some people up that had smaller parts. And yes, Martha and Jonas, that's the big centerpiece of it all."