The all new DC Super Hero Girls series debuted last night on Cartoon Network in celebration of International Women's Day. Watching it with my two kids was a fantastic way to celebrate, and the show was worthy of its special premier date. Fans of the previous iteration on YouTube will find little similarity between the previous iteration and the Cartoon Network series – but the new setting and animation style, and smaller cast makes the show easier to follow and more accessible in the half-hour format.
DC Super Hero Girls is visually enticing, fun, engaging, a little goofy, and very inspiring – but a warning: light, fun, fluffy spoilers to follow!
Barbara Gordon aka Batgirl (Tara Strong) has just moved to Metropolis with her dad and is starting school at Metropolis High School. An angsty Kara Danvers aka Supergirl (Nicole Sullivan) is also starting at Metropolis High due to some behavioral issues. Barbara quickly notices that Zatanna (Kari Wahlgren), Kara, Jessica Cruz aka Green Lantern (Myrna Velasco), and Karen Beecher aka Bumblebee (Kimberly Brooks) are hiding special abilities. Naturally, she starts a food fight to induce the girls to use them. It works, but sends all five girls to detention. There, they meet Diana, Princess of Themyscira , aka Wonder Woman (Grey Griffin) whose fate it is to save the world of man. Barbara, determined to make this group of super girls her new "team," brokers a truce between all six. Zatanna, Karen, Jessica, Kara, and Barbara will teach Diana how to blend in as a regular teen girl and Wonder Woman will teach the other girls how to be super heroes.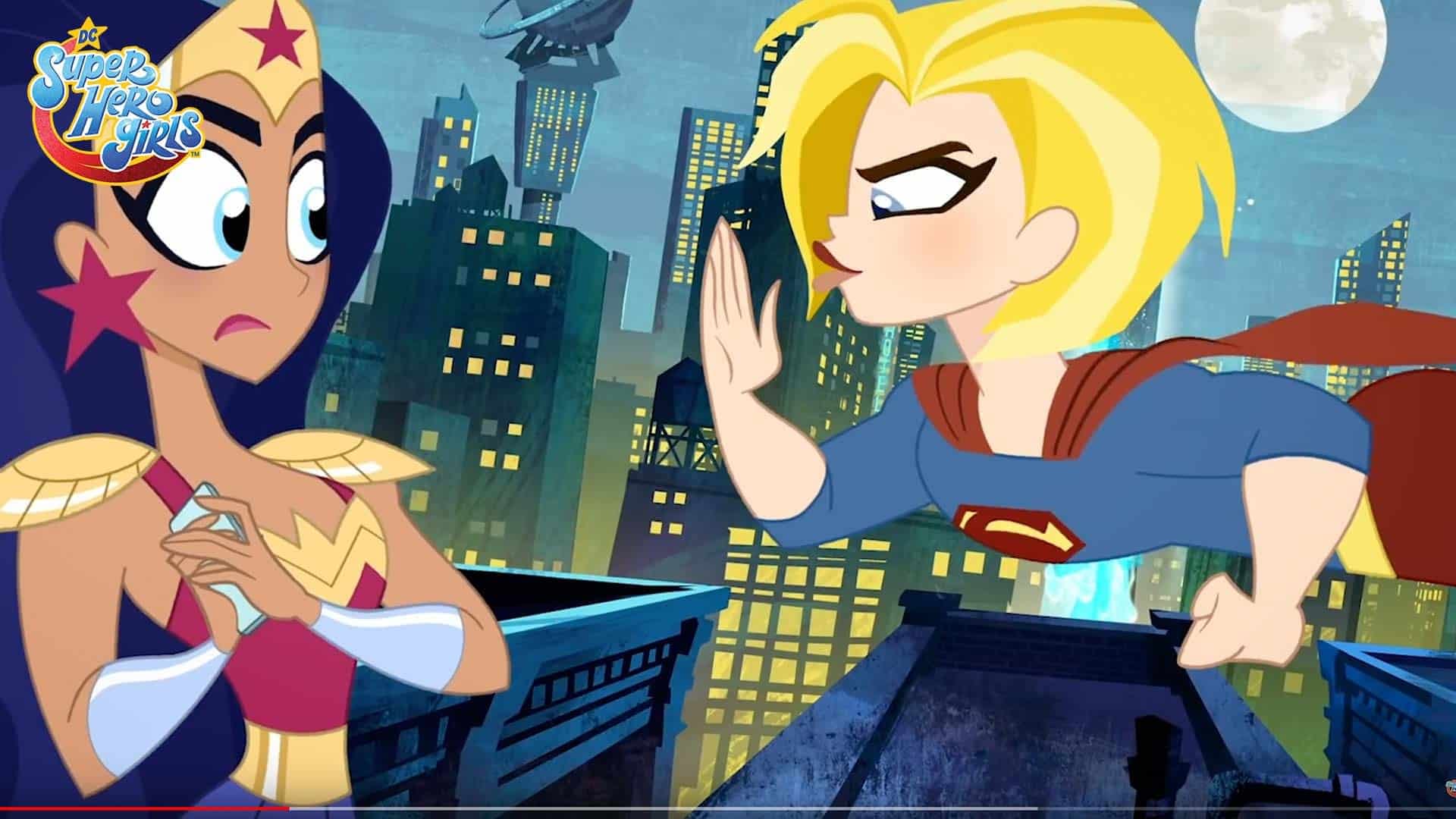 Each of the young women brings their own strengths and their own weaknesses – and very different personalities from the YouTube series. Barbara is smart and eager but hyper and unfocused. Diana is strong and goal oriented, but has no idea how to enjoy herself. Karen is incredibly intelligent and brave, but lacks confidence. Zatanna is powerful and smart, but only interested in clothes, make-up, and her phone. Jessica is creative and protective but fearful of her own power. Kara is strong, independent, and fearless, but does not trust others. Rather then making "teenage girl" the entirety of their characters, these six complex, layered characters all just happen to be teenage girls.
The young women bond with each other while showing Diana how fun being a human teenager can be. Seeing Diana try chocolate for the first time is one of the funniest scenes of the episode and had both of my kids giggling. When Diana's mom comes to drag her back to Themyscira, the other five rush to her aid, helping Diana stand up to her mother. Thus, Barbara's "team" is finally a reality.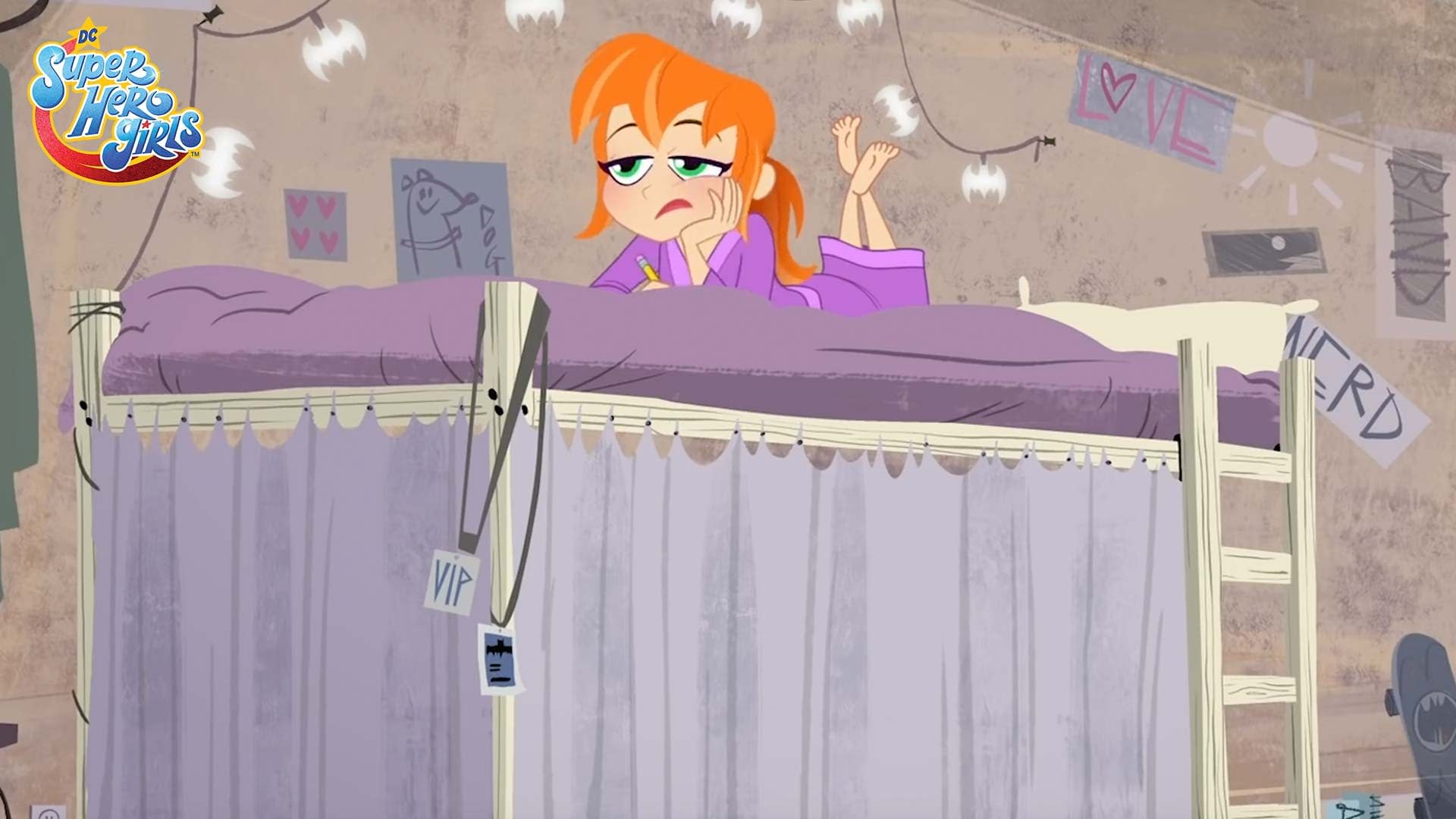 It doesn't take long for the group to face their first foe: a villain bent of destroying all of the places teenagers love to hang out. Each of the girls has their own strength and individual powers, but they quickly learn that only by working together can they defeat the enemy and save their favorite places. They support each other, using their knowledge of each girl's strength and abilities to form a daring plan. And in the end, the enormous sacrifice of one small, courageous heroine saves them all.
My children are 6 and 4-1/2, and they both loved the show. They sat through the entire hour-long premier episode riveted to the screen, laughing throughout, without even fidgeting. Once it was over, the kids immediately asked if they could watch more episodes. I can think of no higher praise.
Despite the fact that my youngest is a die-hard Batgirl fan, both kids said that Bumblebee was their favorite character. The scene at the end of the episode with Bumblebee that leads to her new, highlighted hair, was also the favorite scene for both kids. So keep your eyes peeled for Bumblebee to be the break-out star of the series.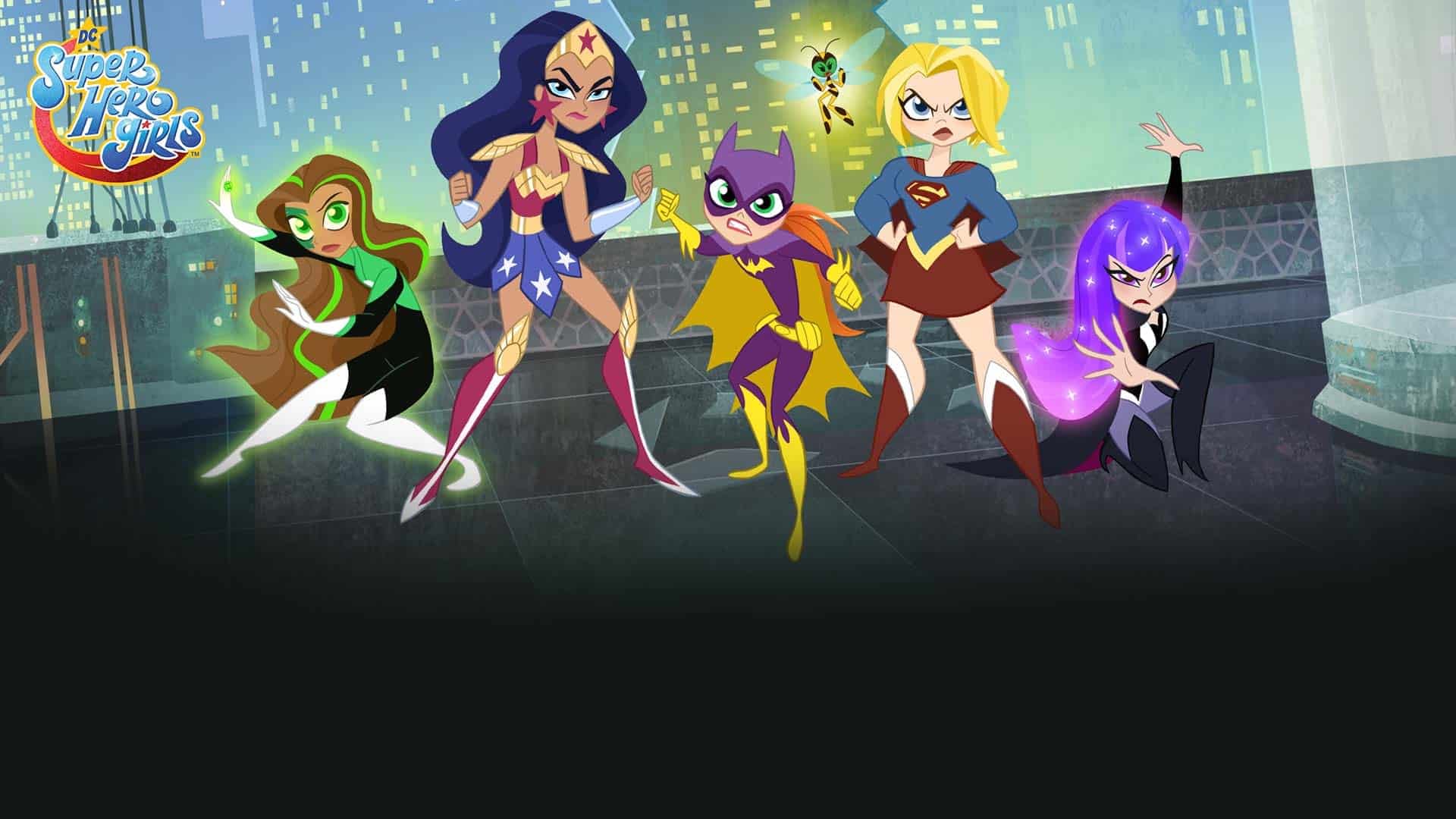 DC Super Hero Girls' premier episode "Sweet Justice" was fantastic. As a fan, I loved getting to know the characters and watching as they worked to achieve their goals. It was nice to see that the girls were not instant friends, they had to work at it. In real like, you don't always immediately find a group of people who get you and love you for who you are and what you can do. Friendship takes time and work, and the show demonstrates that – in a cute, fluffy, animated way.
As a woman, I loved seeing complex female characters with different body types, different interests, and different strengths and challenges. One critique I had of the YouTube series was the feeling that all of the female characters were cut from the same paper-doll visual cloth. In this show, they are still learning what their powers are and how to use them for good. I hope to see complete character development arcs for each of the six girls, continuing to show the depth of each character.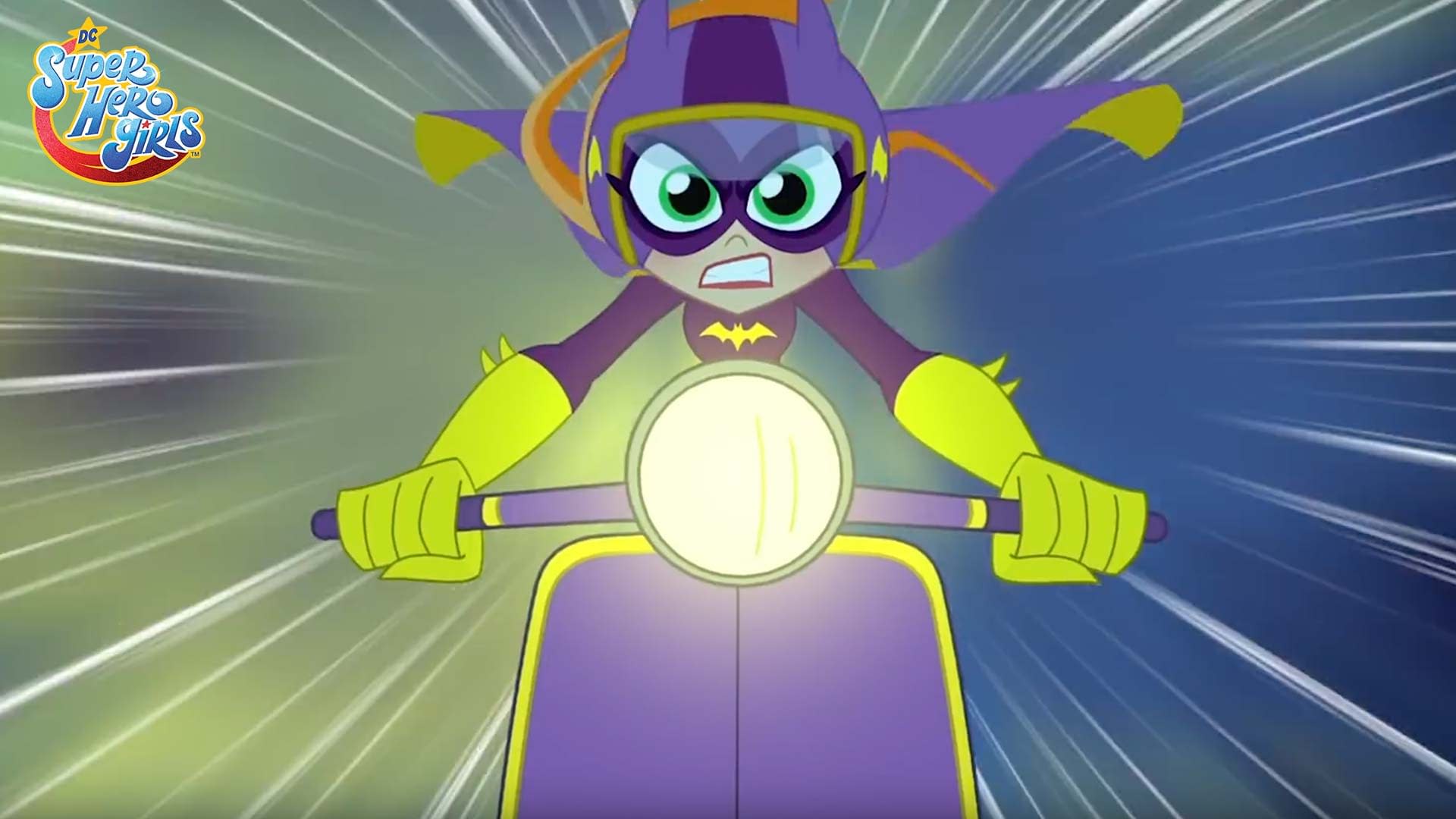 As a mom, I love having a show that I enjoy as much as my kids. The fights aren't too violent, there is no blood, death, or guns. The girls have to use their brains as well as their powers to get themselves out of trouble.
Additionally, I like a kids show that depicts super heroes as real people, with real fears and failures. So many kids – especially girls – struggle with perfectionism and giving up after one failure. DC Super Hero Girls shows heroes failing, dusting themselves off, and getting up again. I love it.
Watch DC Super Hero Girls on Sundays at 4pm starting March 17 on Cartoon Network.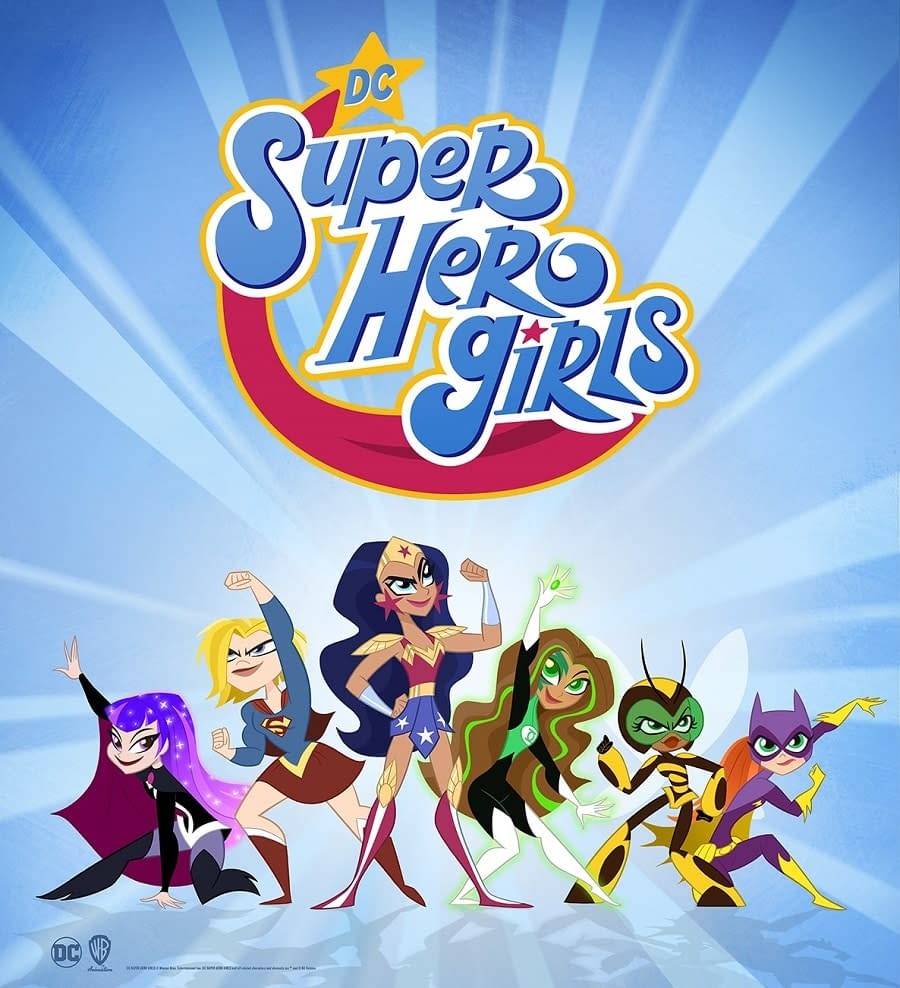 Enjoyed this article? Share it!