Flash Season 4: Will Joe Break the Law to Help Free Barry?
As the Flash went into it's mid-season hiatus, we got to see part of the Thinker's master plan which involved framing Barry Allen (Grant Gustin) for the murder of Clifford DeVoe (Neil Sandilands), which is a pretty good trick as DeVoe is the Thinker. Except he pulled a switch and is now in the body of Dominic Lanse (Kendrick Sampson), a new metahuman with telepathic abilities. This leaves Barry on trial for murder.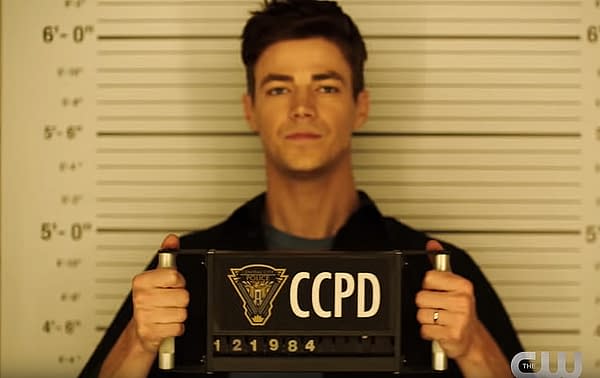 The synopsis for the episode talks about Joe (Jesse L. Martin) and Iris (Candice Patton) having to decide just how far they are willing to go to keep Barry out of prison. We see some of that in the clip below as Joe and Ralph (Hartley Sawyer) are breaking into DeVoe's home with the idea of planting evidence… an idea that Ralph doesn't seem to be okay with. The trial will be interesting in that Cecile (Danielle Nicolet) will be Barry's defense attorney and she is suggesting he admits he's the Flash. Joining the show for an undisclosed amount of time is Mark Valley (Human Target) as the person prosecuting Barry. They haven't released his characters name yet, but Valley is a big enough star that I doubt he's coming in for a small role. It might be a nod to his time in a DC series, but I have a feeling he will be more than just in the trail scenes.
The Flash returns from it's mid-season break on January 16th at 8 PM on the CW.
https://youtu.be/bwU69naX5B4