Looks like we have time to squeeze in one more preview before The CW's DC's Legends of Tomorrow airs Tuesday night. Our previous preview for "A Head of Her Time" broke down how Sara (Caity Lotz) and Constantine (Matt Ryan) are going to be off on some "subplot action" so it's up to Ava (Jes Macallan) and our "Legends" to take down their next Encore: the cake-loving, head-staying-on-shoulders-hating Marie Antionette. Then, we had a preview that proved Hell hath no fury like Zari (Tala Ashe) scorned – from a great party.
In the following scene, Sara surprises Ava in more ways than one – making her "interim captain" while she's away in Star City on business. To say that Ava's caught a little off-guard would be an understatement – and someone's already eavesdropped on the news:
"DC's Legends of Tomorrow" season 5, episode 4 "A Head of Her Time": WHEN THE CAPTAIN'S AWAY – When Sara (Caity Lotz) is called away on business, she leaves Ava (Jes Macallan) in charge and Ava tries to impress the team as they try to take on their latest Encore, Marie Antionette. With Zari (Tala Ashe) still on the ship, Behrad (guest star Shayan Sobhian) convinces the team to bring her along on the mission which they all hope isn't a mistake. Meanwhile, Constantine (Matt Ryan) finally confronts someone from his past with the help of Charlie (Maisie Richardson-Sellers), which leads him on a journey through his past. Brandon Routh, Dominic Purcell, Nick Zano, Courtney Ford and Olivia Swann also star. Avi Youabian directed the episode, written by Morgan Faust.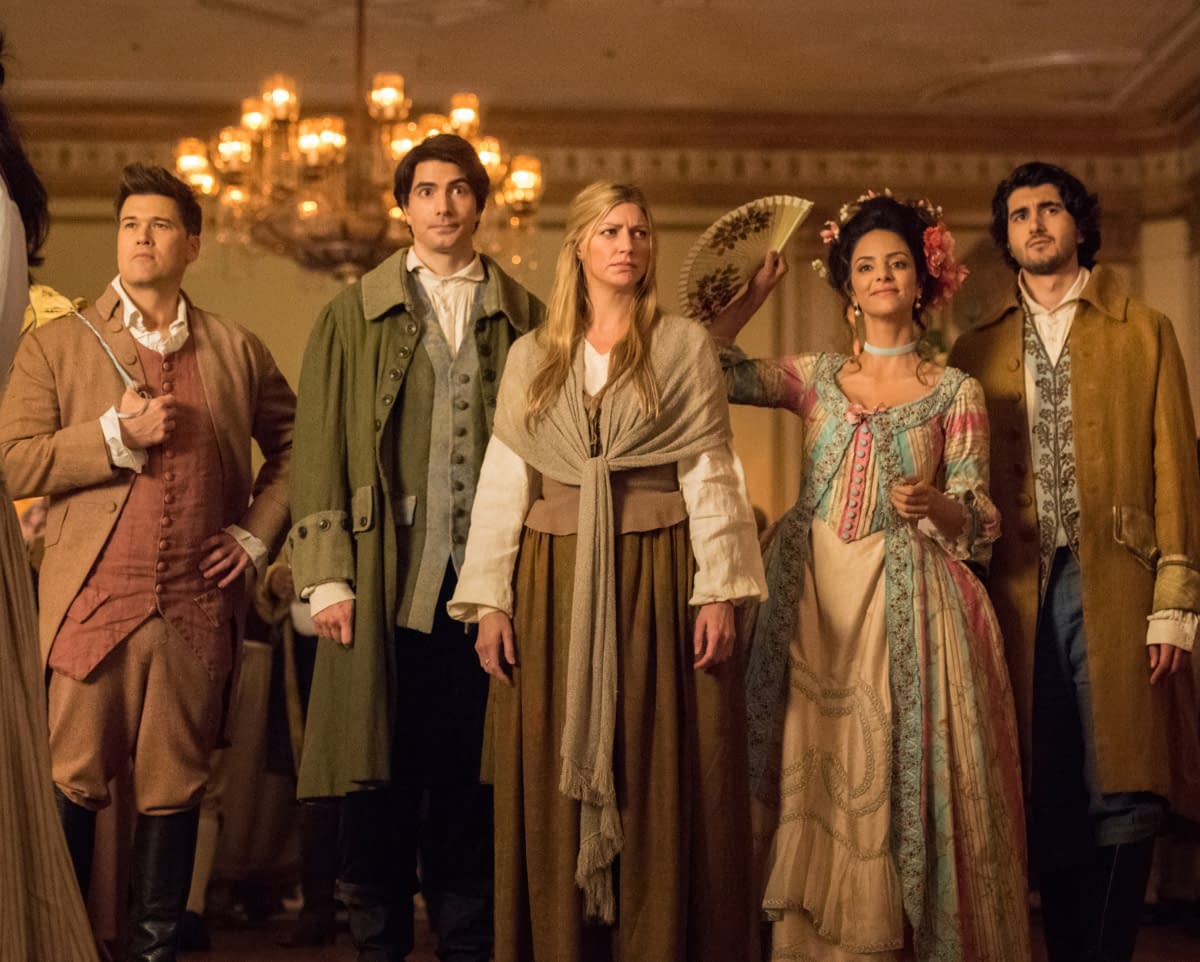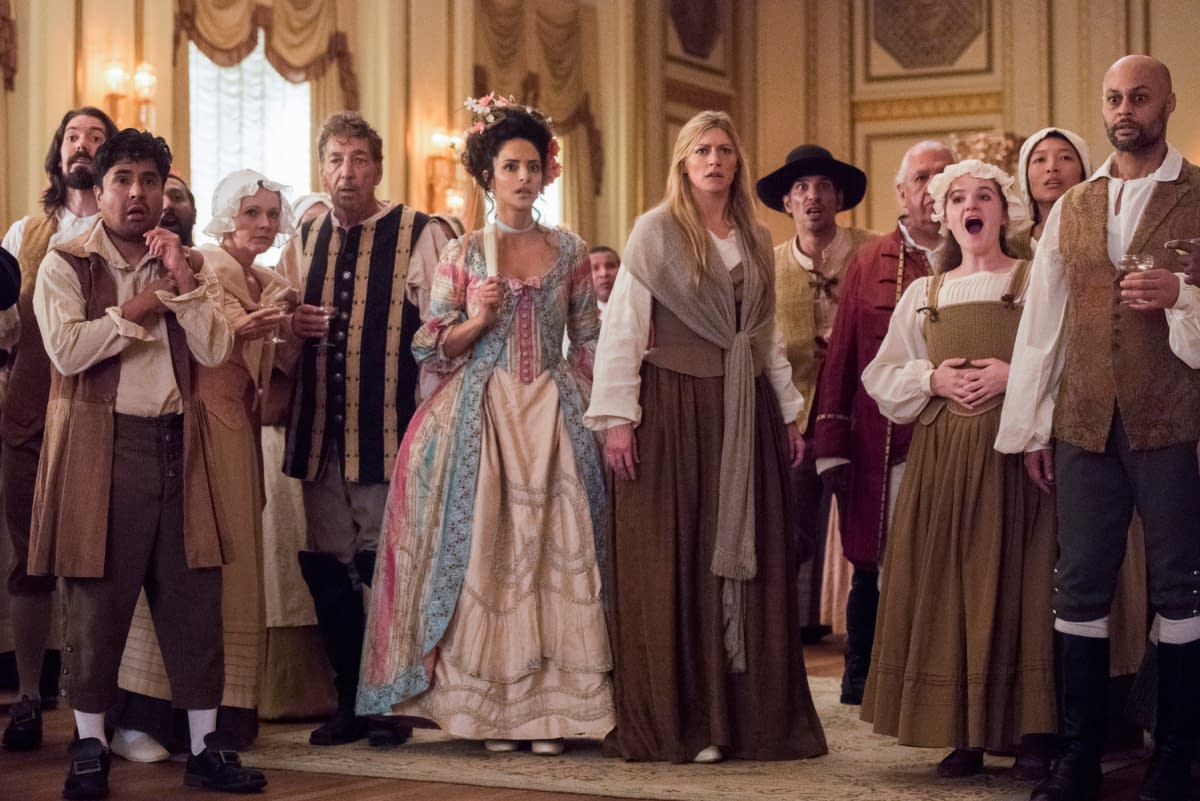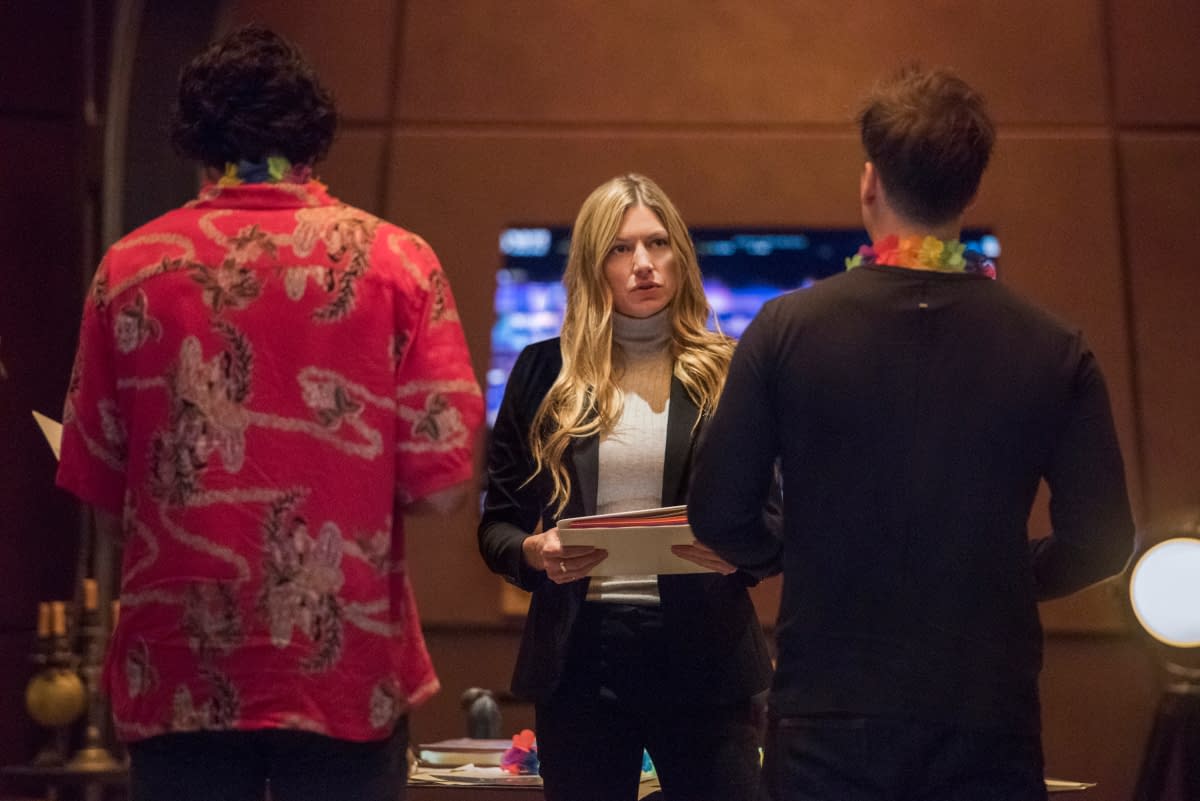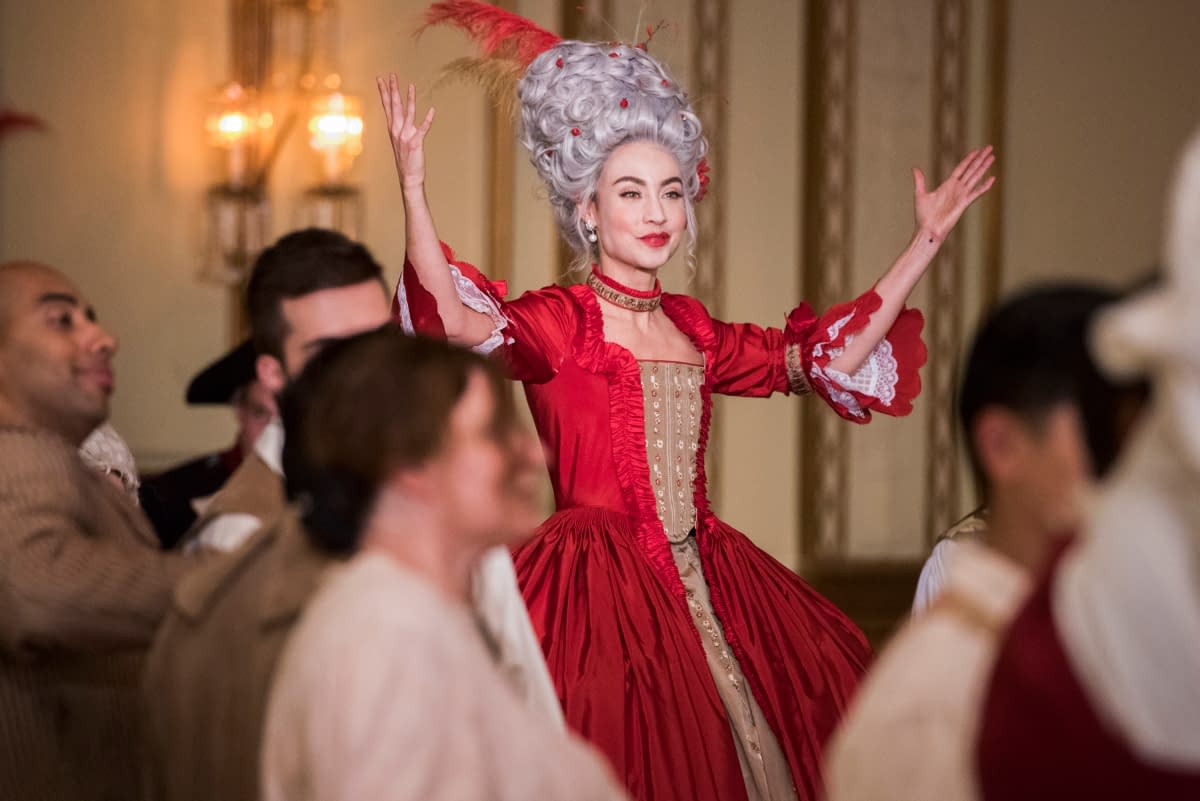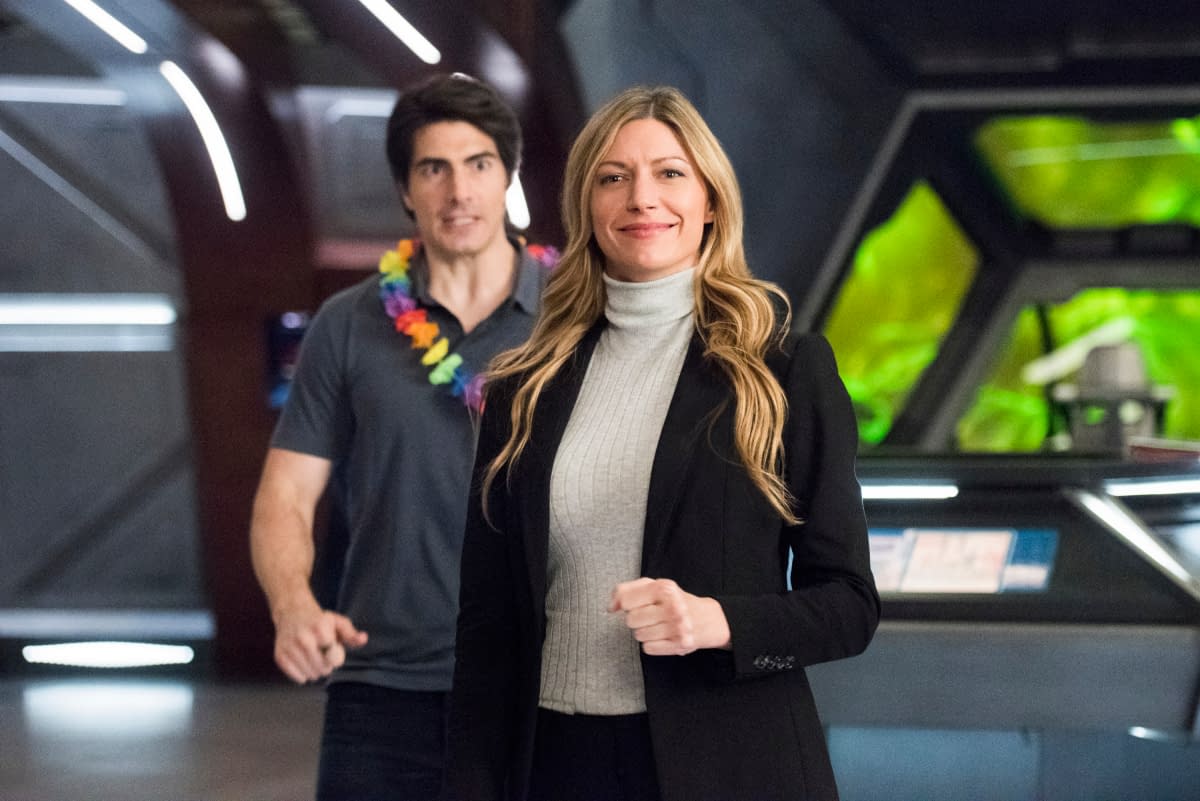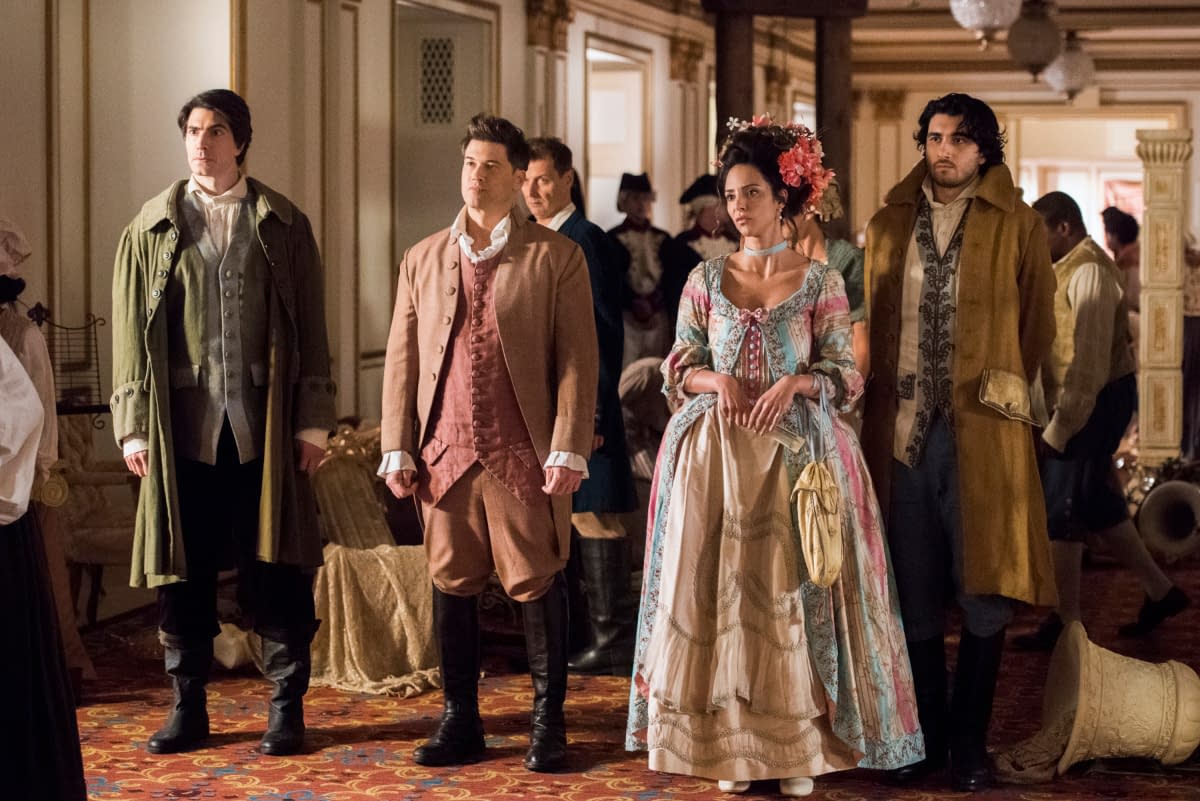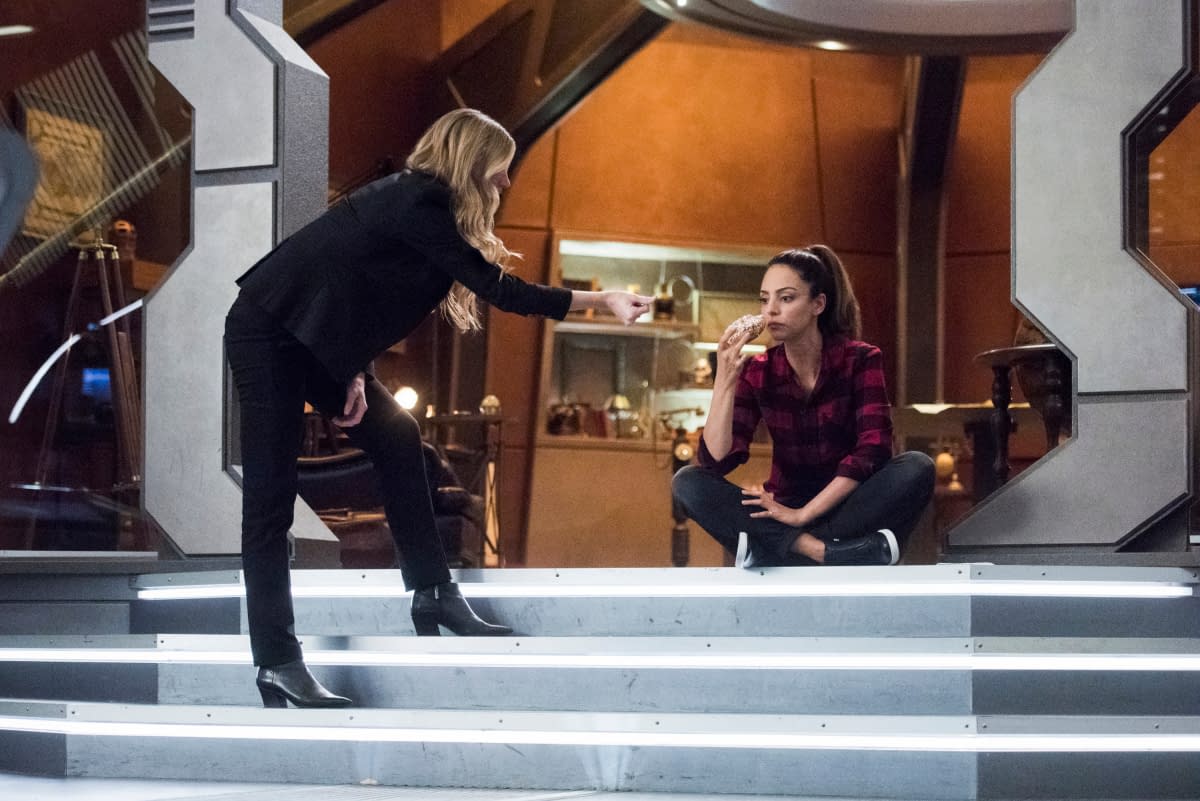 Enjoyed this article? Share it!