In 'Deadly Class' Season 1, Episode 6 "Stigmata Martyr," Maria Unravels [SPOILER REVIEW]
We had a pretty strong hunch that SYFY's Deadly Class would have to slow down a little after the life-altering events of "Saudade", but there's not a lot you could do to keep up with that level of drug fueled crazy.
It's been a month since Maria (Maria Gabriela de Faria), Marcus (Benjamin Wadsworth), Billy (Liam James), Saya (Lana Condor), and Willie's (Luke Tennie) acid fueled disaster of a visit to Las Vegas. Life has returned to normal as "Stigmata Martyr" begins – or at least as normal as life can be when you go to a school where fighting ninjas is part of the curriculum.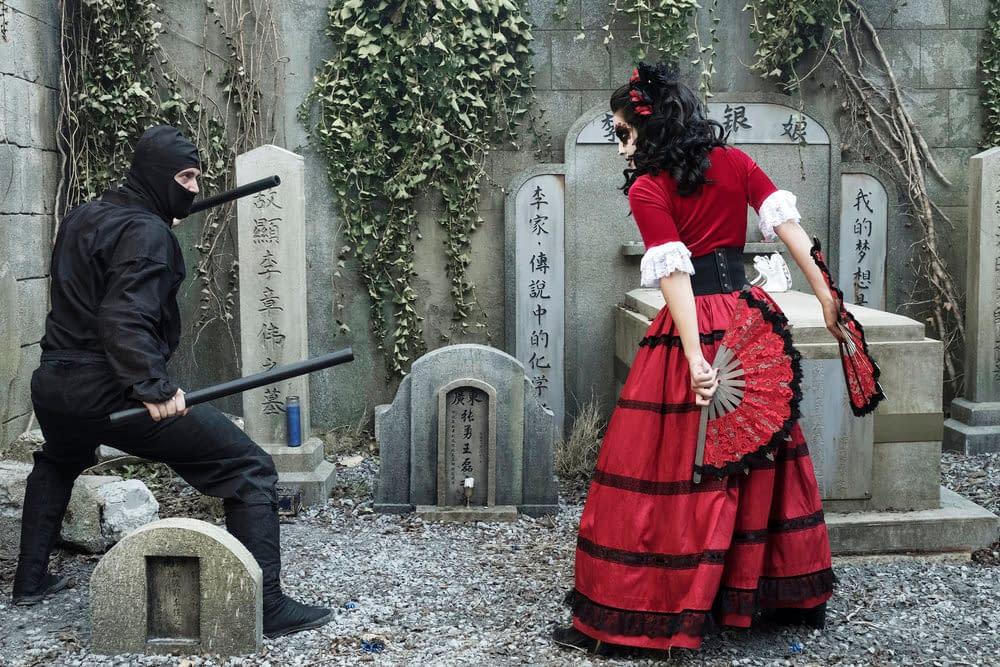 Our crew of budding assassins has been interrogated by Madam Gao (Olivia Cheng) who is investigating Chico's disappearance. She's pretty certain that Maria is behind it, but that's not all that's bothering her: discipline at the school is not what she thinks it should be, and she doesn't like how teachers are handling grades.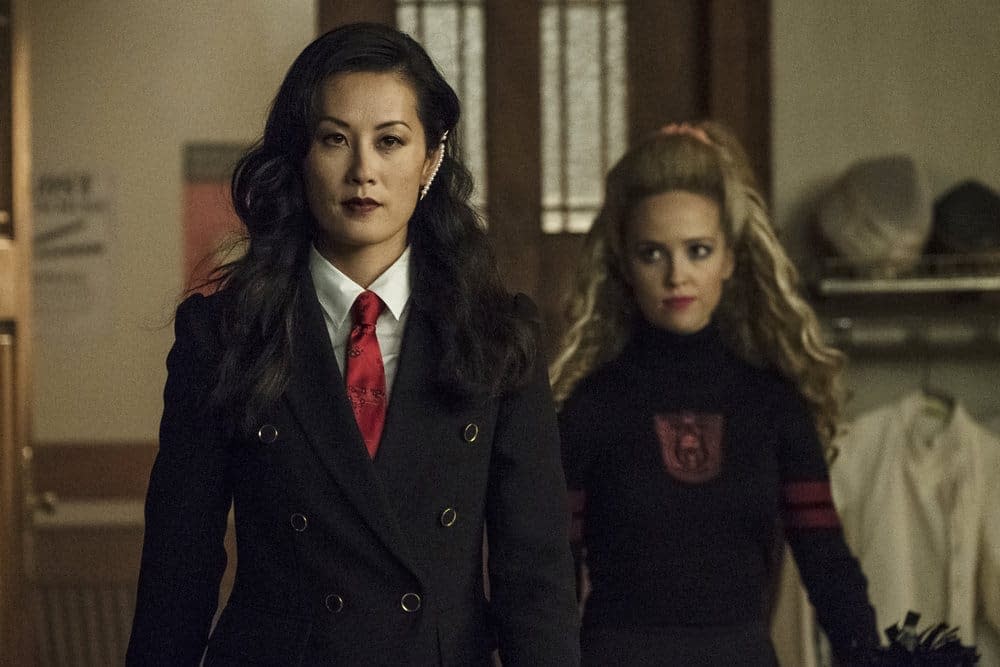 Marcus and Maria have been secretly dating since they returned from Vegas, which could lead to a whole slew of problems if they are caught. Maria is also hiding a secret… one that could destroy all of their lives.
De Faria gives one hell of a performance in this installment of Deadly Class, powering through Maria's instability with the subtle grace of a velvet jackhammer. She's electrifyingly good, pulling off a raw vulnerability without once letting you forget that Maria is capable of brutal dispatch.
Marcus and Willie have a great scene in a comic shop that should be required viewing for dudes who insist on gatekeeping women in comics culture: it's "Geek Ettiquette 101," but the lesson appears to be lost on some – so kudoes to the writing team for working it in!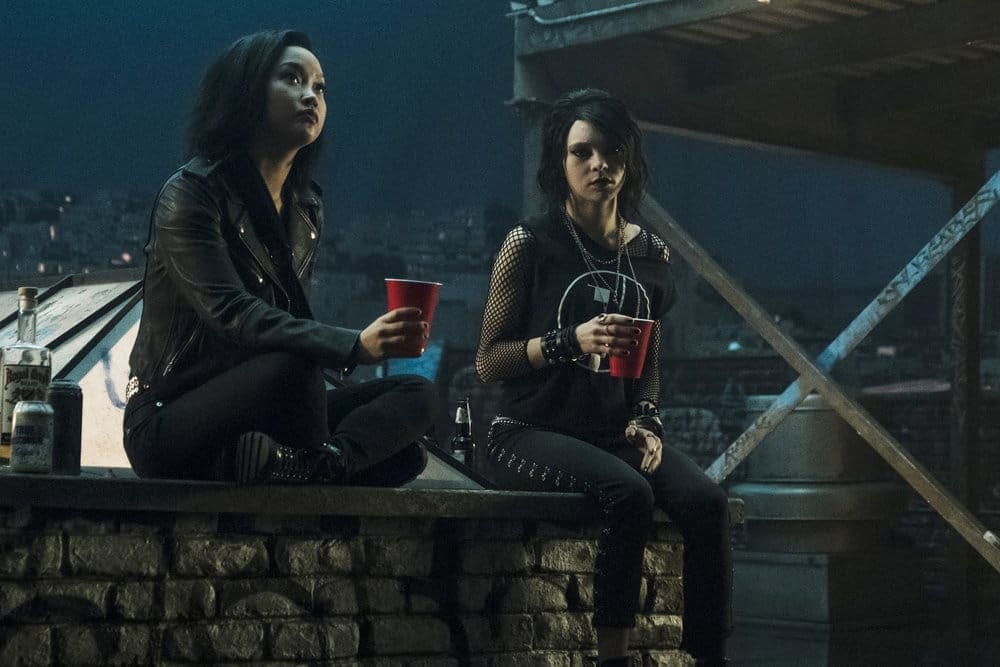 This week's soundtrack features (of course) "Stigmata Martyr" by Bauhaus, "Somebody" from Depeche Mode, "In Love This Way" by the Descendants, "Spellbound" from Souixsie and the Banshees, and "I Would For You" by Jane's Addiction.
Enough with the Cautious Boogie, let's drop seven hits of spoilers! "Bipolar Disorder" is an easy catch-all mental illness for genre writers looking for a quick explanation for a character's behaviors. The writing in "Stigmata Martyr" was careful not to sensationalize the disorder, and stressed that it's a completely manageable issue. It's nice to see that kind of sensitivity to behavioral health: Maria is not defined by being bipolar, it's just part of who she is.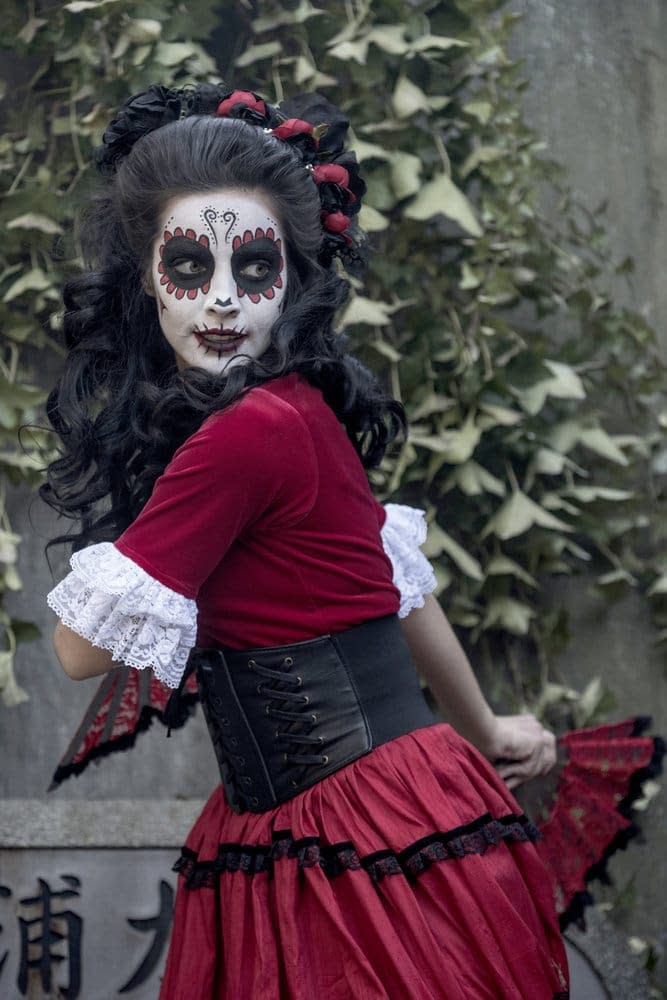 Chester F**kface's (Tom Stevens) Donahue audition tape was just wrong on every level. Check to see if you loaded the tape next time, genius.
Brandy (Siobhan Williams) may be a racist trash person, but her weapons of choice are badass.
Maria's animated origin sequence might be the most brutal to date, with little Maria watching her entire family executed by Chico's father. Yikes.
It was also really nice to see Chico again, although Michel Duval's performance was a lot colder than usual. Still, it's great to see him get a head on the show.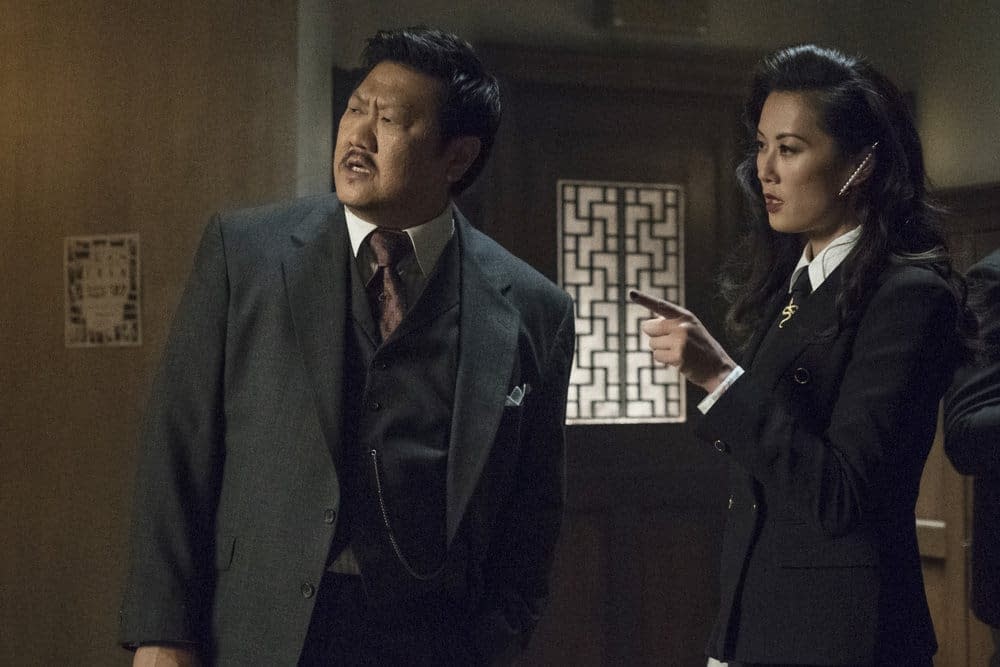 Master Lin (Benedict Wong) had a few reveals this week, too, with his sister being the mysterious Madame Gao, and those secret steps to that secret house – There is so much more to Lin than we'll ever know!

Wednesday, February 27th sees SYFY going with "Rise Above" – featuring the triumphantly creepy return of French Stewart's Scorpio Slasher!
From Sony Pictures Television and Universal Cable Productions, Deadly Class was adapted for television by original comic book series writer Rick Remender and Miles Orion Feldsott, who will serve as executive producers alongside Joe Russo and Anthony Russo (Avengers: Infinity War, Captain America: Civil War), Mike Larocca (Spy) and Mick Betancourt (USA's The Purge, Shots Fired). Remender, Feldsott, and Betancourt will also share showrunner duties on the series.