That Disney+ live-action tv series about Elizabeth Olsen's Avengers character the Scarlet Witch finally has a title, and it's a pretty telling one.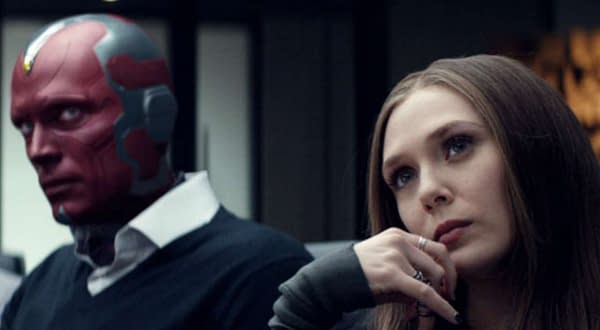 Okay fine, it's only telling if you didn't believe the previously reported on idea that perhaps Paul Bettany's android character Vision would show up on the series.
According to a lengthy-and-in-depth report from Deadline earlier today, a title emerged for the series:
Marvel Studios star Elizabeth Olsen has played Scarlet Witch as a supporting character in four films to date. The character will be a title character for the first time next year with the launch of "Vision and the Scarlet Witch", a Disney+ streaming series.
The Scarlet Witch series joins the already-confirmed Tom Hiddleston-starring Loki series, and the announced Winter Soldier-Falcon team up series, but no word on if we'll be seeing Sebastian Stan or Anthony Mackie returning to their respective roles.
Still no word on if Olsen or Bettany will appear in the series.
Disney+ will launch sometime in 2019.
Enjoyed this article? Share it!