"Doctor Who": BBC Offers History Lesson on Famous Figures Who've Crossed Paths with The Doctor [VIDEO]
The BBC released their latest Doctor Who video. This time, it's a compilation of the historical figures who appeared in the show since its revival from 2005 to 2018. If they included historical figures who appeared in the old show, we could be here for days.
The original brief for the show was to use the time travel element to teach children watching about history. That changed when the show introduced the Daleks and alien invasions, which became a more prominent focus for the show than teaching kids about history, but it never went away.
"Doctor Who" & Gonzo History
Under new showrunners Russell T. Davies, Steven Moffat and Chris Chibnall, the Doctor and companions met historical figures who got caught up in alien invasions. That brought the show's two main strands together. And the new Doctors are all here: Christopher Eccleston, David Tennant, Peter Capaldi and Jodie Whitaker, along with their companions Billie Piper, Freema Agyeman, Catherine Tate, Karen Gillen, Jenna Coleman, Mandip Gil, Tosin Cole and Bradley Walsh.
So, deep breath, we got:
● Charles Dickens facing ghost aliens from another dimension.
● The 10th Doctor gets to snog Madame du Pompadou, who was always much cooler than Marie Antoinette.
● Queen Victoria versus werewolves from space!
● William Shakespeare meets evil witches from space!
● The 10th Doctor and Donna meet Agatha Christie and a giant alien wasp! From space!
● Winston Churchill drafting a Dalek for the war!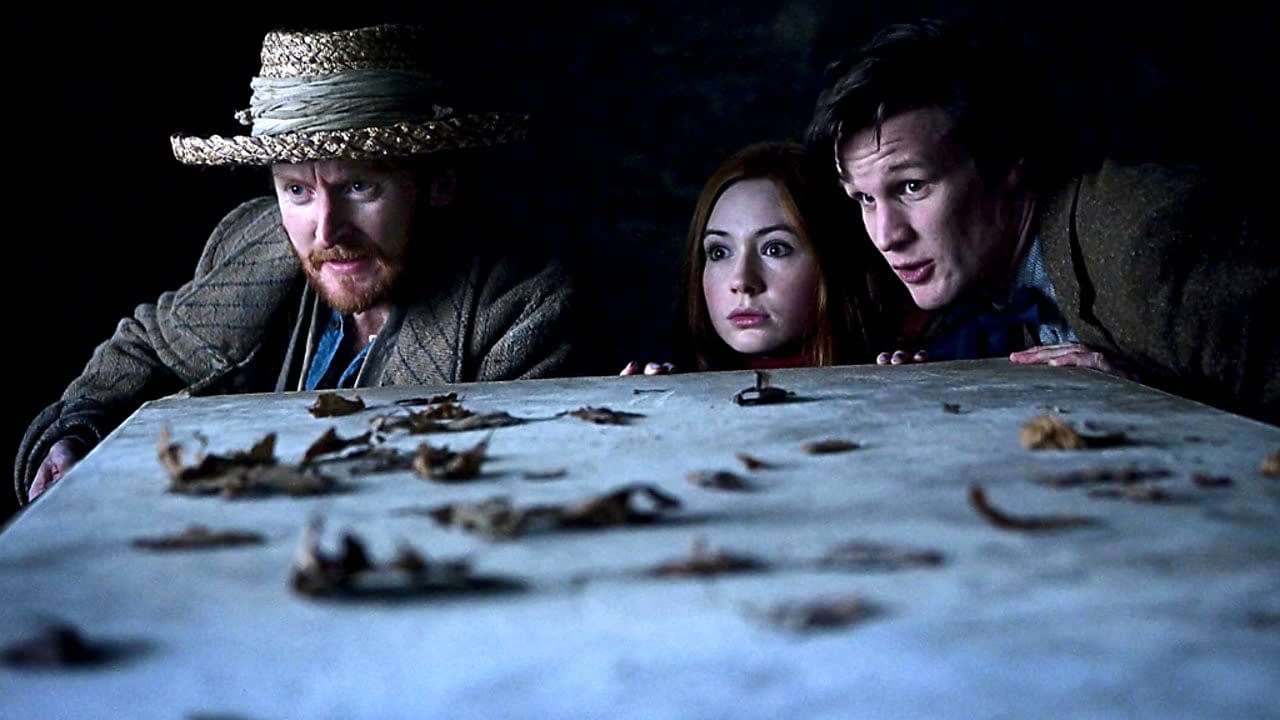 ● The 11th Doctor and Amy failing to save Vincent Van Gogh from his own suicide.
● Richard Nixon getting attacked by The Silence!
● Rory punching Hitler!
● Clara fangirling over Robin Hood as the 12th Doctor duels him with a spork! Wait, Robin Hood wasn't real!
● The 13th Doctor reluctantly teaming up with a campy King James to hunt a witch who turns out to be – what else? – an alien!
Hm, wonder why they didn't include Rosa Parks. Maybe her episode wasn't "gonzo" enough?
At this rate, the BBC is not going to run out of topics to make compilation videos from. The show's been around for more then 60 years now. What could the next compilation be? Fashion? Sneezes? Shouts?
I'm sure we'll find out soon enough.