Posted in: BBC, Doctor Who, Preview, Trailer, TV | Tagged: bbc, doctor who, doom's day, preview, trailer
---
Doctor Who: James Goss-Penned Doom's Day "HOUR ONE" Released
With Doctor Who: Doom's Day kicking off its multimedia run beginning today, check out the James Goss-penned "HOUR ONE" here.
---
Doom (Sooz Kempner) is about to have a very, very bad day that's not going to end any better. That is unless the greatest assassin in the universe can find the Doctor in time. But will the Doctor, a vortex manipulator, and 24 hours be enough to save Doom from literal Death? Beginning today, we're about to find out – with the first "hour" of the multimedia event "Doom's Day" (part of the overall 60th-anniversary celebration of the BBC's Doctor Who) now available to read. Beginning today, Doom's story kicks off on the main website and the Doctor Who digital channels for the first hour. From there, the hours will play out across Doctor Who Magazine, Titan Comics, East Side Games, Penguin Random House, BBC Audio, and Big Finish. And then, the show's digital channels return in September to tell the tale of Doom's final hours (well, here's hoping they're not "final" final hours"). "There are worse places to die than New Venice. She told herself this as she staggered out of the ballroom. Her name was Doom, and she was having a terrible day…" begins the first chapter, penned by James Goss and available for you to read for free here. And make sure to check out our rundown of what's still to come below…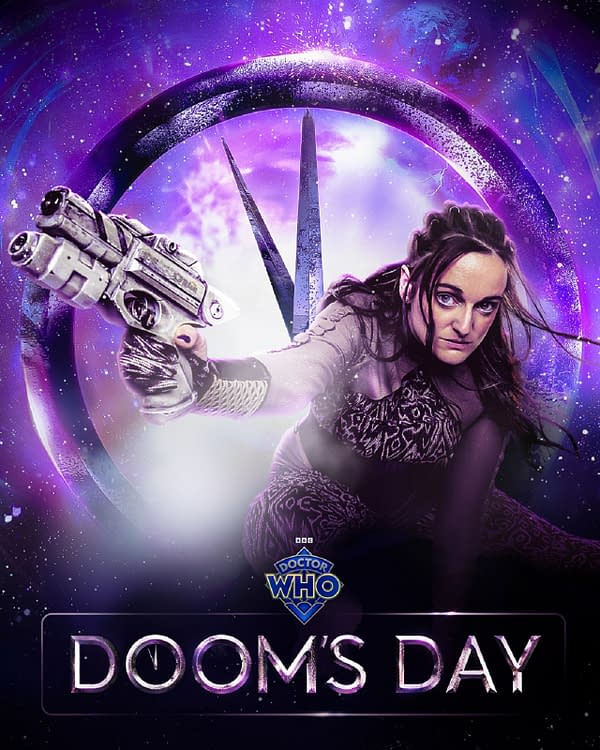 Doctor Who: Doom's Day Hour-by-Hour Rundown/Preview
Here's a look back at the original trailer for the multimedia event, followed by an hour-by-hour breakdown of how the event will play out across your senses:
Hours 0200-0500 16-page comic from writer Jacqueline Rayner and artist Russ Leach in "Doctor Who Magazine" #592 (June 22, 2023):
0200 "Target Selected": Doom's last day in the Universe kicks off at a maximum security prison … where she runs into someone who may just know the whereabouts of the Doctor.
0300 "The Plastic Population": Plastic and loads of it! Doom encounters Autons and the Doctor… although not the one she's after.
0400 "High Noon in Hollywood": Doom's next mission is sent in by the target's father. A family feud? Or is there something more sinister going on at an abandoned film studio?
0500 "The Horn of a Dilemma": Are unicorns real? Doom is about to find out alongside a familiar friendly face.
Hours 0600-0700 "A Doctor in the House?" Part One (Titan Comics/Writer: Jody Houser/Artist: Roberta Ingranata/July 5, 2023):
Using her vortex manipulator, she'll do anything to find the tempestuous time traveller, including cavorting with the maleficent Missy. Every hour a new adventure, every hour closer to death…
0600 – Coincidence finds Doom at yet another ball. Only this time, she's looking for answers as well as her target. But a priceless and dangerous treasure poses her another complication in her final day.
0700 – Doom arrives back at Stormcage for a new mission which is interrupted by an uninvited guest.
Hours 0800-0900 "A Doctor in the House?" Part Two (Titan Comics/Writer: Jody Houser/Artist: Roberta Ingranata/July 5, 2023):
Using her vortex manipulator, she'll do anything to find the tempestuous time traveller, including cavorting with the maleficent Missy. Every hour a new adventure, every hour closer to death…
0800 – In her next mission, Doom finds herself at a futuristic fan convention. Who is her next target, and what could Missy possibly want with her?
0900 – A dead planet. The last of their kind. A tea party for three. Can Doom shake Missy off her tail and find the Doctor?
Hour 1000 "AI and the Doctor" (Doctor Who: Lost in Time/East Side Games/Mario A. Mentasti):
Doom relentlessly pursues her mission to locate the Doctor, but fate leads her to an extraordinary encounter on a besieged Space Station. In this mechanical haven, populated solely by robots, she unexpectedly crosses paths with the Doctor and K-9 amidst a chaotic onslaught launched by marauding pirates.
Hours 1100-1400 "Extraction Point" novel from MG Harris & Penguin Random House (October 8, 2023):
The finest time-traveling assassin in the cosmos is running scared. Doom's own death is coming for her in a matter of hours. And the only person in the universe who might just be able to save her is the Doctor – so long as it's the right Doctor.
But as Doom searches for aid, the hits keep coming in. Kill a crabby Kraal and his replica world! Assassinate a ghost on Satellite Five! Eliminate a living asteroid! Doom finds her talents – and patience – stretched to breaking point.
But these apparently random jobs are linked in a way Doom could never imagine. And when not one but TWO different Doctors get involved on the trail of an old enemy, the ensuing fireworks might just end the lives of billions. Can Doom solve the mystery before her allotted hours are up? It's not only a planet she must save from destruction, but herself…
Hour 1500 "Wrong Place at the Right Time" (Doctor Who: Lost in Time/East Side Games/Garner Haines):
Doom becomes the unwavering guardian of Martin Tyr, an unassuming civilian hailing from an extraterrestrial world. As his life hangs in the balance, she pledges to shield him from imminent danger until the inevitable moment when his destiny unfolds.
Hours 1600-1900 "Four From Doom's Day" (BBC Audio/Writer: Darren Jones/Narrators: Sooz Kempner, Silas Carson & Jaye Griffiths/August 24, 2023):
Hired assassin Doom is on a mission to save her own life before Death catches up with her. If she can find the Doctor they might be able to help her – but where in Space and Time are they? These four missions – "The Steel Cascade," "The Martian Dilemma," "An Ood Halloween," and "Dark Space" take Doom to a Mediterranean cruise ship in 1966, the planet Mars in the distant past, San Francisco in 1999, and finally a desolate planet in a dying solar system. Along the way, she meets former TARDIS travelers Ian and Barbara, the mighty Ice Warriors, and Brian the Ood. But when a mysterious stranger with silver hair and sunglasses turns up, will he be Doom's salvation?
Hours 2000-2300 "Dawn of Everlasting Peace" (Big Finish Productions/Writers: Jacqueline Rayner, Robert Valentine, Simon Clark & Lizzie Hopley/September 2023):
DAWN OF AN EVERLASTING PEACE by Jacqueline Rayner: Venus, 3975. The day of the non-aggression pact. The perfect ironic location for an assassination! But Doom's mission is about to become much more complicated thanks to an explosive plot to undermine the treaty itself.
A DATE WITH DESTINY by Robert Valentine: A romantic dinner turns life-threatening for an unsuspecting human in 2007. But this time, Doom has competition. And if she loses, then her last chance to find the Doctor could be snatched away. Cue an action-packed chase through the streets of London. But has Doom met her match?
THE HOWLING WOLVES OF XAN-PHEAR by Simon Clark: A warring world of wolves. Doom's target turns out to be the puppeteer of the warring Xan: a Silent. But what if she's already completed her mission? How will she know? What if this wasn't even her mission in the first place? No time to waste. The countdown is on.
THE CROWD by Lizzie Hopley: "Follow the crowd," that's what they say, right? In this case, however, devastation, murder, and destruction follow this particular Crowd – Doom's next target. But amongst them – an unfamiliar face with a familiar name. Could this be Doom's salvation?
---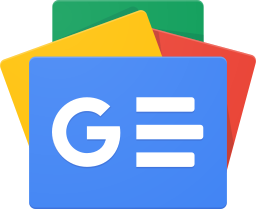 Stay up-to-date and support the site by following Bleeding Cool on Google News today!