Wrestling legend Dutch Mantel whipped pro wrestling fans into a frothy lather Tuesday when he tweeted about a rumor "overheard directly out of WWE Stamford" that negotiations are underway to sell WWE and the WWE Network to ESPN and/or Fox. But is there any truth to it? Mantell doesn't seem to know himself. Here's what he tweeted:
HUGE NEWS: Any truth to this. Overheard directly out of @WWE Stamford is that a deal is being negotiated to sell WWE & the network to @ESPN and @FOX by as early as Mid May. @mattkoonmusic

— 𝔻𝕣. 𝔻𝕦𝕥𝕔𝕙 (@DirtyDMantell) April 28, 2020
From the wording, it's hard to tell whether Mantell is starting a rumor or asking about the veracity of an existing one. So let's talk about what we know. Settle in for a long read that's 100% speculation, or else back out now. You've been warned.
WWE is Going to Sell Their Steaming Rights
We do know that WWE has been looking into selling some or all of the content on the WWE Network, in particular the PPV rights. We know this because WWE has explicitly said they're trying to do that, and ESPN is undoubtedly a potential partner. Those negotiations are surely still ongoing, even if a global pandemic may have delayed plans.
The WWE Network was considered prescient at the time it was started, one of those "future of the business" things. And it was true that the PPV business for WWE was becoming less viable, and the Network did effectively replace it as well as changing the way WWE does business. WWE said they needed a million subscribers to break even when the Network was launched, and they got a million. But six years later, they have less than 1.5 million subscribers. Growth has stagnated. It's not the future of the business. It's just the thing to get WWE through until the future arrives.
Coronavirus threw the entire entertainment industry into disarray, WWE included. But it's also made clear where the money is for pro wrestling today, in case you haven't been paying attention. Television contracts are now WWE's primary revenue stream. Not PPV. Not live events. Not merch. And certainly not the Network. In that respect, WWE is surviving as well or better than most. Thanks to great political connections and a lot of money and influence, WWE was able to get pro wrestling declared "essential" in Florida and have continued their weekly programming even as other sports have shut down.
So WWE selling streaming rights to someone else seems highly likely to make WWE more money than running the Network on their own, and we already know they want to do it. So that part of the rumor is true. It's not even really a rumor.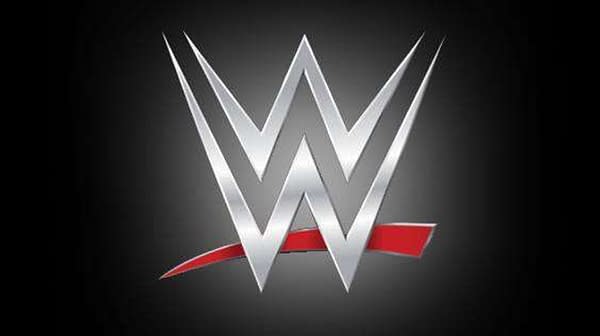 But Could WWE Itself Be Sold?
More salacious is the idea the WWE could be acquired by another media company, be it ESPN (Disney), Fox, or someone else. Vince McMahon still has a tight grip on WWE. Not only does he own a ton of stock, but WWE's stock is set up so that stock owned by McMahons has ten times the voting power as any other stock. McMahon's family has owned WWE for decades, and its lineage can be traced back 80 years in the sport (and if you're interested in doing so, The Comic Book Story of Professional Wrestling is a great place to start).
To many people, maybe even most people. WWE is pro wrestling. For McMahon to sell, it might be the biggest wrestling story of the century, completely changing the landscape of the sport. Would he really do it?
It seems almost unthinkable, but there have been some signs that these could be unpredictable times. Television deals are where WWE is making its money right now, and it's more money than they've ever made before. But have they peaked? WWE's ratings have been steadily declining since the Attitude Era of the late 90s. Nothing they've done in twenty years has been able to bring about a change in that trend. They can get a bump here and there, though usually seasonal, but the general trajectory has been downward, and there's no reason to believe that's going to change.
The Last Great Con?
So when WWE got a record deal for Smackdown from Fox and then got USA to pay the same, they were paying for Raw and Smackdown for Raw alone, it could well have been the greatest carny con job of all time. WWE, a company which has been demonstrably declining in popularity for two straight decades, somehow managed to start a bidding war for its programming based on this widespread television industry belief that live sports content is the only thing that can still get people to tune into television in the age of DVRs and streaming and streaming DVRs.
But what if this is the last great carny con job the wrestling business has left? What if WWE isn't really live sports content after all? It's similar to live sports content in some ways. But it's also similar to a trashy soap opera. It's also a toy commercial. And perhaps most importantly, WWE just isn't really all that interesting. It's too big, too slow, too conservative (with a small c) to produce the kind of wild, larger-than-life content that fueled its glory days. And now that WWE got those big-money deals and got on Network television, and the ratings trajectory didn't change, does that expose WWE as not as valuable as people thought it was? What if WWE has peaked? Their stock prices suggest they have.

And Then There's the XFL
Vince McMahon launched the XFL this year after several years of planning. It was meant to be his greatest triumph. After decades of failed attempts to start a successful business outside of pro wrestling, this one really looked like it could succeed. Vince has always wanted to be known as more than just a pro wrestling promoter. It's why WWE has emphasized the "entertainment" for years.
The XFL was, at first, a success. The ratings were decent. It was well-received. But then the pandemic happened. And Vince used the opportunity to declare bankruptcy and abandon the XFL. What happened? The league could easily have been relaunched when the pandemic is over, but Vince decided not to try. Why?
Maybe it's because WWE has indeed peaked. The Network isn't the future. Television contracts are not likely to get bigger after WWE failed to deliver on its investment. Maybe Vince McMahon knows that. Maybe he knows the XFL was probably his last chance at his age. Maybe now is precisely the right time to sell WWE and get out the door before anyone realizes they bought a lemon. First and foremost, wrestling has always been about the money.
Be Careful What You Wish For
For all that fans complain about WWE, and we complain a lot, you should know that things are nowhere near as bad as they could be. If you think WWE in its corporate era is bland, predictable, and formulaic, wait until you see a WWE run by the likes of a company like Disney. Just ask a Marvel fan. Just ask a Star Wars fan. A WWE sale is by no means definite, even if it's as likely right now as ever. If it happens, it will fundamentally change the landscape of pro wrestling, and not necessarily for the better. So be careful what you wish for.
Best not to think about it and just watch Dutch Mantell talk about wrestling a bear instead.
Enjoyed this article? Share it!