Falcon and Winter Soldier: Who Is The Power Broker? Tapping MCU's Past
One of the biggest questions regarding The Falcon and the Winter Soldier is the identity of the mysterious Power Broker who set things in motion getting the modified super-soldier serum program funded that ended up enhancing the terrorist group known as the Flag Smashers. Complicating matters now is the introduction of Valentina Allegra de Fontaine (Julia Louis-Dreyfus) and the enhanced John Walker (Wyatt Russell), the disgraced former Captain America. Here are my theories on who the Power Broker can be as the finale draws near.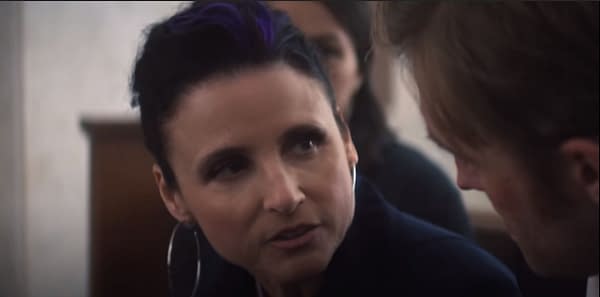 The Falcon and Winter Soldier Power Broker Candidates
Valentina Allegra de Fontaine – Falcon and Winter Soldier & Black Widow (2021)
Starting off in the more highly likely territory, comic fans know her ties to S.H.I.E.L.D. later H.Y.D.R.A. and one-time status as Madame Hydra. Obviously, with nowhere else to go after the US government disavowed Walker after his hearing, Fontaine has resources for the man without a country and the presumed vibranium we see him mold his new shield. While fans were supposed to see Louis-Dreyfus's character in the upcoming Black Widow, the pandemic discombobulated the Marvel Cinematic Universe release schedule. Instead, we see her MCU debut in the Falcon and Winter Soldier episode "Truth." There's obviously not much to go on given her little screen time, but she'll likely play a bigger part in the finale for sure.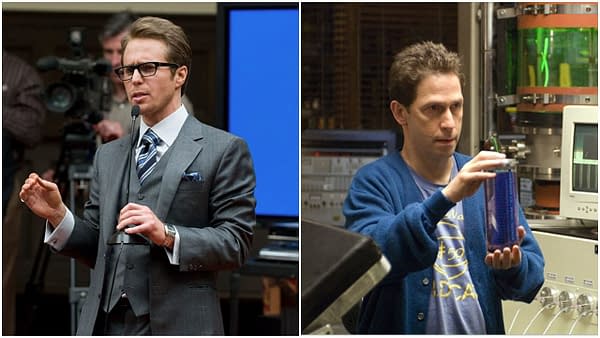 Justin Hammer – Iron Man 2 (2010) and/or Samuel Sterns – The Incredible Hulk (2008)
While we have several groups and organizations that can always use cutting-edge military technology, let's look at some brilliant minds from the MCU's past that would have an interest in creating enhanced super soldiers. While we're aware of the ingenuity of Howard and Tony Stark (Robert Downey, Jr.), we have two characters that never really went away given their cinematic fates. Both Justin Hammer (Sam Rockwell) and Samuel Sterns (Tim Blake Nelson) we last checked were in S.H.I.E.L.D. custody, but it's been over 10 years since we last heard anything from them. Hammer, who's the CEO of his own Hammer Industries, was the direct rival of Stark Industries to the point where he worked on the suit that ended up being War Machine in Iron Man 2. Similar creative ambition would drive Sterns, who was the biggest loose end of Incredible Hulk since fans last saw him with the irradiated blood of Bruce Banner entering his brain foreshadowing his turn as Leader. Why after 11 years we still have nothing is something Marvel and Universal have yet provided any answer.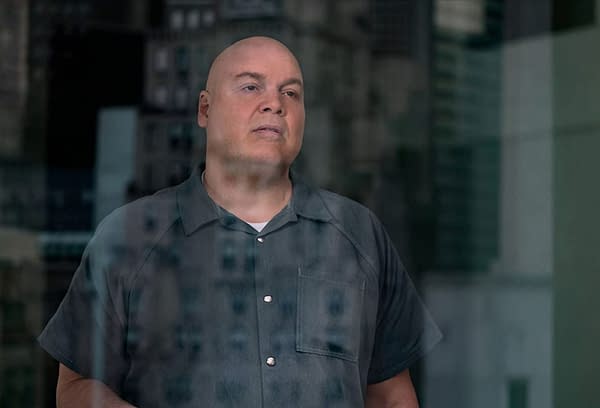 Wilson Fisk – Daredevil
As Marvel's biggest, conniving, and calculating criminal mastermind of the underworld, Wilson Fisk aka The Kingpin would definitely be the holy shit reveal of the series as someone who spent his life in and out of jail, but always with a plan. On the Netflix series Daredevil, it wasn't Vincent D'Onofrio physical imposing presence that was Matt Murdock's (Charlie Cox) biggest challenge, but the cerebral chess match they found each other in. There wouldn't be a better way for Fisk to make his triumphant return to the MCU than re-introducing one of their greatest non-enhanced supervillains on the Disney+ series. As much as Cox's rumored return as Murdock is in Spider-Man: No Way Home, the timing of Fisk would align perfectly as connective tissue. The finale of The Falcon and the Winter Soldier streams Friday on Disney+.