Family Guy Voice Actor Mike Henry Steps Down as Cleveland Brown
In the same week that Kristen Bell (The Good Place) and Jenny Slate (Muppet Babies) announced that they were stepping down from their respective Central Park and Big Mouth roles so that those characters can be voiced by a Black voice actor, long-time Family Guy voice actor Mike Henry announced he was stepping down from the role of Cleveland Brown. Henry has voiced the character for the entirety of the show's run, but that came to an end with a tweet on Friday where Henry explained that he was stepping down from the role because "persons of color should play characters of color."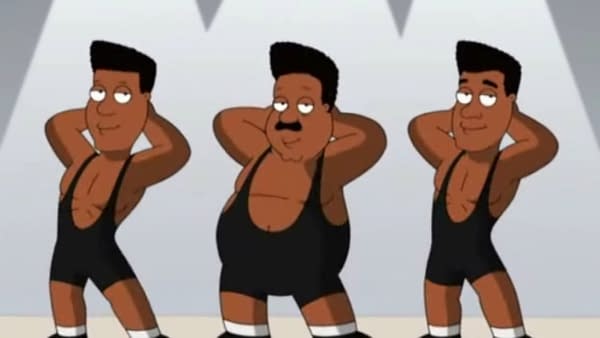 As national attention, conversation, and debate continue to grow over systemic racism and unequal representation in the media, a number of shows (Little Britain, 30 Rock, Scrubs, for example) are either choosing to have potentially racially insensitive episodes pulled or the work's being done for them by the studio or service. The debate moved into the area of animation, with debate growing over the importance of having equal representation on the mic as well as in front of the camera. In his post, Henry wrote, "It's been an honor to play Cleveland on Family Guy for 20 years. I love this character, but persons of color should play characters of color. Therefore, I will be stepping down from the role."
Though starting off his run on the long-running FOX animated series as a "guest star," Henry's Cleveland would become a series regular in 2006. The voice actor has written for Family Guy in the past and co-created/starred in spinoff series The Cleveland Show. In addition to Cleveland, Henry also voiced the character's stepson, Rallo Tubbs. who also appeared in both series.