"Fear the Walking Dead" Showrunner on Rick Grimes Connection: "Very Disappointing If We Didn't Follow Up"
We haven't really made it a secret that our favorite part of AMC's Fear the Walking Dead fifth season kick-off "Here to Help" was showrunners Ian Goldberg and Andrew Chambliss doing us a solid by proving our suspicions correct. In the season Althea (Maggie Grace) became the show's linking device to the upcoming Rick Grimes (Andrew Lincoln) films – a move which elevates this season's importance dramatically.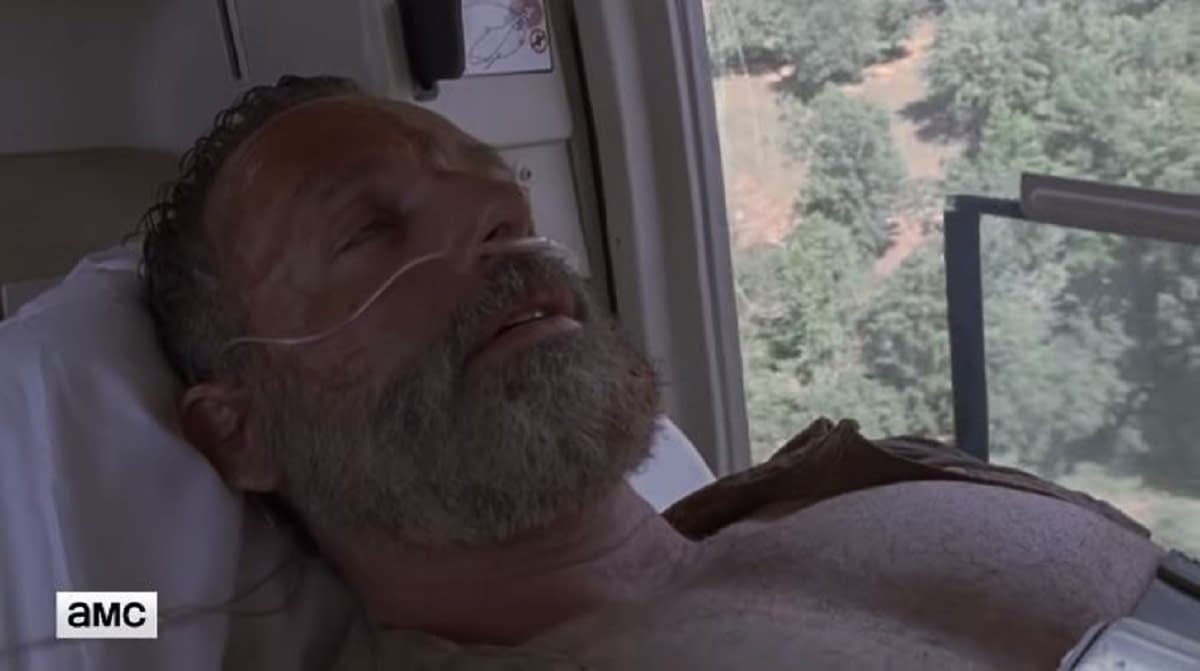 Now, most shows would probably float a teaser like that out there and never revisit it again for most of the season (we're looking at you, Better Call Saul) – but that doesn't appear to be the case with FTWD. On hand this weekend for the ATX Television Festival, Goldberg joined fellow writer/executive producer Chambliss and cast members Grace, Rubén Blades, Karen David, Alexa Nisenson, and Lennie James for a screening of the season's second episode and a follow-up Q&A session.
When asked about that moment from the season opener and if there was going to be more made out of that storyline thread, Goldberg wouldn't say much – except a tease that will have fans watching and rewatching each episode for even the slightest clues:
"I think it'll be very disappointing if we didn't follow up."
How "Fear the Walking Dead" Connects to the Rick Grimes Films
As a refresher, Althea goes hunting around at the crash site and has a run-in with what appears to be a solider-walker – but in black protective armor. Watching him on tape later and feeling that there may be a "story there," Althea goes back to the site.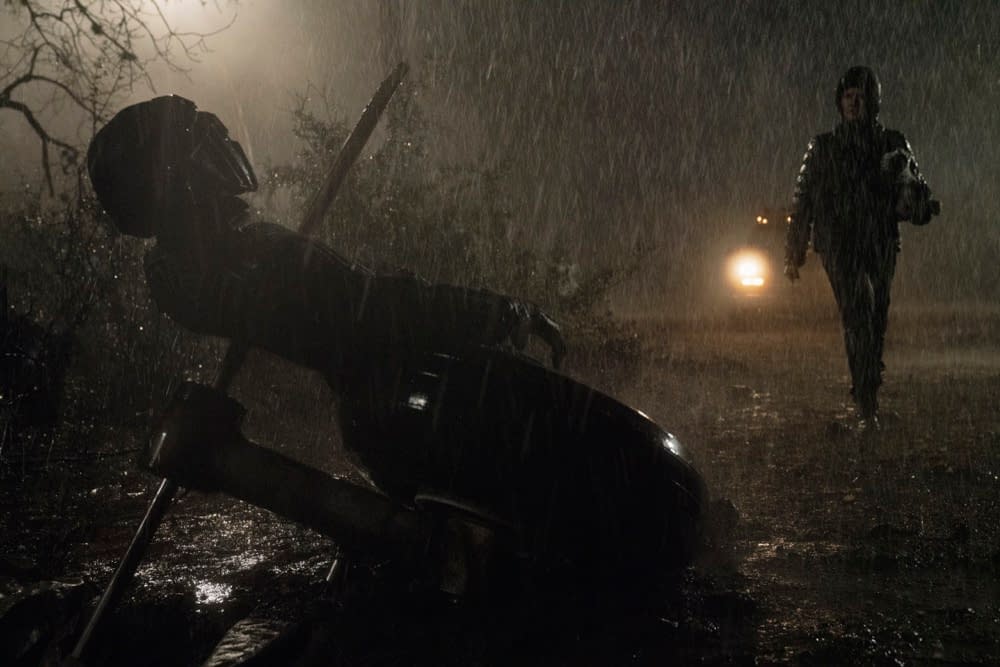 Searching him, she finds a series of county maps and coordinates/information – with a symbol of three interlocked circles on them: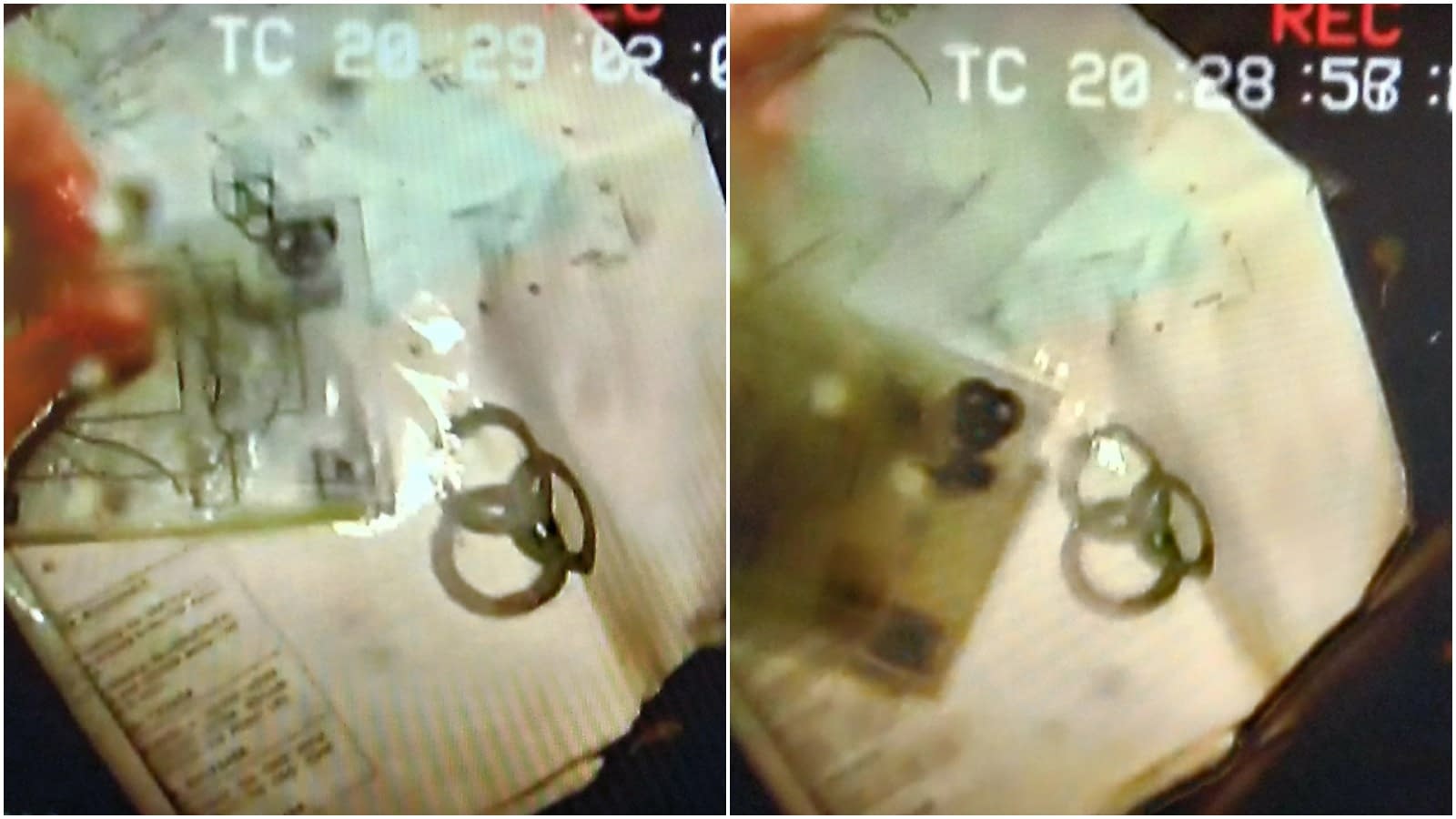 Look familiar? It should – since it's the same symbol that was on the helicopter that took Rick and Jadis/Anne (Pollyanna McIntosh) away to the upcoming film trilogy.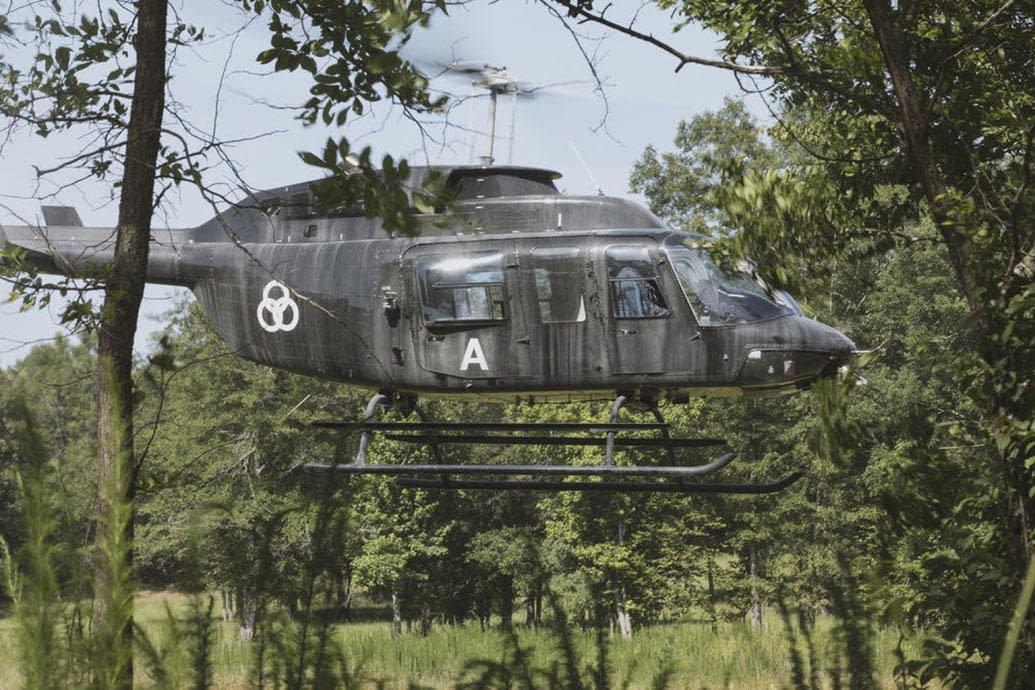 Only one problem: before Althea can make it back to the others, she is tasered unconscious from behind by a soldier dressed in the same manner as the soldier-walker.
Here's a Look at the Next Episode of "Fear the Walking Dead"…
In the following official promo and sneak preview for tonight's episode "The Hurt That Will Happen," our heroes aren't wasting any time getting Althea back – possible offering more clues to the "robo-soldiers" with the familar insginias. Meanwhile… now knowing the identity of "Skidmark," Strand (Colman Domingo) prepares for an unexpected reunion with an all-too-familiar face – a reunion he may not survive:
Fear the Walking Dead season 5, episode 2 "The Hurt That Will Happen": Morgan and Alicia meet a survivor; the group struggles to achieve their goal; Strand makes contact.

Fear the Walking Dead airs Sundays at 9 p.m. ET/8 p.m. CT – leading fantasy-horror series adaptation NOS4A2, based on Joe Hill's best-selling novel.
Heading into season 5 of Fear the Walking Dead, the group's mission is clear: locate survivors and help make what's left of the world a slightly better place. With dogged determination, Morgan Jones leads the group with a philosophy rooted in benevolence, community and hope. Each character believes that helping others will allow them to make up for the wrongs of their pasts.

But trust won't be easily earned. Their mission of helping others will be put to the ultimate test when our group finds themselves in unchartered territory, one which will force them to face not just their pasts but also their fears. It is only through facing those fears that the group will discover an entirely new way to live, one that will leave them forever changed.