The Flash Season 4: What Happened to the Season Finale Big Bad Tease?
We were told that we'd get two things out of the season finale of the Flash that would help set up season 5. Two different cliffhangers were promised, but it turns out we only got one. We learned the identity of the mysterious girl (Jessica Parker Kennedy), but we didn't get the promised hint at the big bad for season 5. What happened? Spoilers ahead.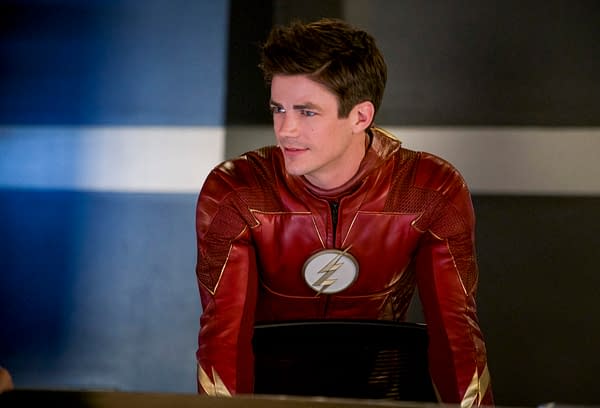 It was supposed to be near the end. We'd learn about the mysterious girl and get a tag that would give clues to comic fans on who the next season villain would be. Sure enough, the mysterious girl showed up at the West house during the welcoming home for the newly born Jenna Marie West, and she was wearing Iris's specially made speedster jacket. She tells everyone that she is Nora West-Allen, the daughter of Barry (Grant Gustin) and Iris (Candice Patton) — and that she may have made a big mistake. And the episode ended there. No tag for the next season's big bad.
Executive producer Todd Helbing explained it to EW.com:
What happens more often than not is, we shoot a lot of stuff in the finale that gets cut. So for time we had to cut it. It was gonna be the tag at the end of the episode. But we'll get it out; the public will see it before the season starts. Maybe we'll release it online or at Comic-Con. But yeah, it just it came down to a time thing.
Looks like we have something to look forward to while we wait for October to come around for season 5 to start.