The Flash Season 4: Get Up and Go Recap Trailer
With The Flash taking two weeks off to avoid the Winter Olympics, the CW has decided to release a recap video set to a song called Get Up and Go. The video is lighthearted and heavy on action, showing the Scarlet Speedster (Grant Gustin) taking on various villains including Fallout, The Thinker, and Black Bison. We also see clips from the episode 'Trial of the Flash'.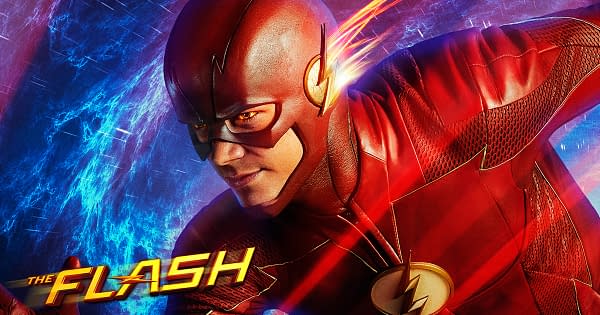 But the video doesn't stop there — we get highlight moments for the rest of Team Flash and title cards for Vibe (Carlos Valdes), Killer Frost (Danielle Panabaker), and the Elongated Man (Hartley Sawyer). We also see a few clips with Harrison Wells (Tom Cavanagh) and the Council of Wells, as well as a couple beats with Iris West (Candice Patton).
They downplay some of the more serious moments in the season like Clifford DeVoe (Neil Sandilands) being found dead, Barry being found guilty of murder, the death of the other metas, any sign of Amunet Black (Katee Sackhoff), anything to do with Cecil Horton (Danielle Nicolet), or very much of Barry in prison except for one fight.
But it has plenty of funny moments with Ralph and Barry.
The Flash returns with the ninth bus meta, likely the Violinist (Miranda MacDougall), on February 27th at 8 p.m. ET on the CW.
https://youtu.be/mRRzzt73b-Q