Flash Season 4: Ralph Dibny Versus the Eco-Friendly, Carb-Counting Bomber
While the Flash is away… serving a life sentence… Ralph Dibny will play. In a clip from tonight's episode, The Elongated Knight Rises, we get to see the still unnamed Ralph (Hartley Sawyer), helping out Joe West (Jesse L. Martin) and the CCPD with a hostage situation. With Barry Allen (Grant Gustin) in Iron Heights prison, Ralph is Central City's number one superhero. Which may not make the city feel very good at the moment.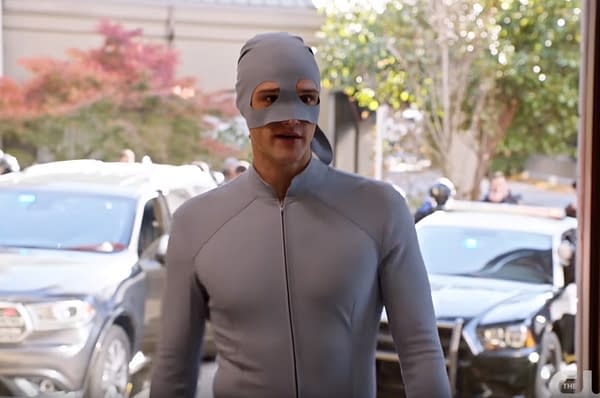 Because this is Ralph, the villain in question isn't too serious either. He's got a bomb strapped to his chest, but he requests an eco-friendly vehicle like a Prius, an airplane and a salad… because he's watching his carbs. Meanwhile Ralph has quietly moved in and helped the hostages escape before confronting the bomber. And at the ultimate moment when he gets to give his superhero name… he doesn't have one. And it seems like Cisco (Carlos Valdes), the guy that comes up with all the names, just really doesn't seem to concerned with coming up with one. Ralph ends the standoff in his own, unique way… swiping the bomb off the guys chest and allowing it to blow up inside his body. All very much in line with his comic book counterpart.
The Flash airs tonight at 8 PM on the CW.
https://youtu.be/OFwi9XvzJZM