Imagine Anthony Bourdain's Parts Unknown but with High School Musical and Neighbors star Zac Efron. Well, you don't have to imagine it much longer because Down to Earth with Zac Efron is coming to Netflix on July 10. What's even better than that? We have a brand new trailer for it! Now, I do love basically anything Efron does, that's true, but a docu-series focusing on global sustainability practices and how it impacts the world around us and our lives? I'm pretty much sold on all fronts. But for those who aren't quite as easy a sell when it comes to either of those points, allow me to break it down a little further for you: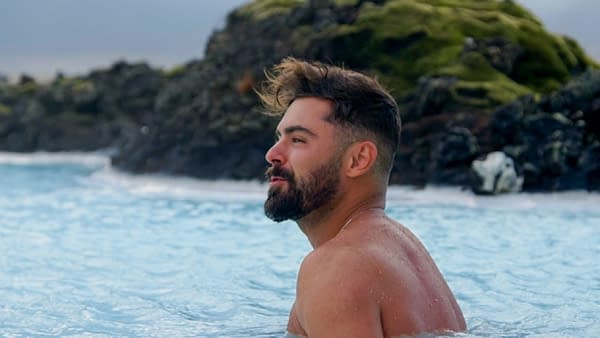 "I'm so happy I'm eating carbs again." – Zac Efron, 2020
What, that wasn't enough of a break down for you? Okay, fair; I couldn't resist the joke. Though it does make me want some homemade ravioli so bad, there's far more to the show than watching people eat delicious food. For instance, from the trailer, it seems like a travel show with an emphasis on sustainability, farm to fork, and humanity's global impact. You see clips of Zac on a farm, touring energy plants, eating weird fruits and insects, and even relaxing in the middle of the jungle. Oh, plus, Zac does rock a pretty dope beard through all of it.
The official description according to Netflix is: "Actor Zac Efron journeys around the world with wellness expert Darin Olien in a travel show that explores healthy, sustainable ways to live." That sums it up in a nutshell, though I like mine just a tiny bit better: "Zac Efron rocks an epic beard and goes to pretty locations and films it in an attempt to get boomers watching Netflix so they can start caring about global warming and the environment."
Regardless of how you describe it, Down to Earth with Zac Efron will be on Netflix in full on July 10. Here's hoping his attempt at a travel show for the streaming service fares better than his attempted show for Quibi, which almost killed him (and is appropriately named Killing Zac Efron). So far, it looks far more promising.
Enjoyed this article? Share it!