Good Eats: Reloaded Season 2 Review: Pounding Our Meat with Pride
With this week's episode of Good Eats: Reloaded on Cooking Channel, Alton Brown revisits a 2004 episode and guides us on how to pound it out though plastic wrap and water. To think: my meat tenderize can be used for cooking instead of nailing things around my house. I do agree the flat edge definitely is more effective than the ridges, my thumb can attest to that. Some meat needs to be tenderized and the best way to do that is through getting your end of the day aggression out. I suggest everyone try that. I did not eat the meat I cooked but the process was very therapeutic. I was a little surprised at encasing the meat in plastic wrap, to think my mother was not crazy after all. This whole time, I thought she had (and passed on) an unhealthy attachment to both plastic wrap and duct tape.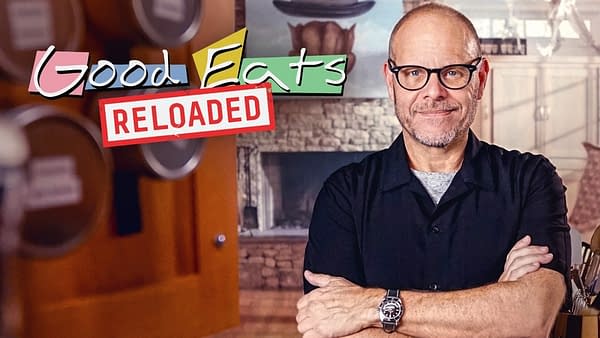 Working with beef tenderloin, Brown froze the beef partially before slicing it with an electric knife. Does anyone but a serial killer have that in their kitchen? Don't stress because a long slicer can also do the trick. After pounding the meat, whip out a cast-iron skillet, season the meat, invert and repeat. Last thing, turn the pan over (yes I said turn the pan over) and fry. Wait till I show off my "circus freak show" act to my friends by cooking food on the bottom of my skillet. The Picatta is next, which requires mushrooms, capers, lemon, chicken, some other stuff, and salt and pepper. Pound away, some oil and butter on a pan, cook the meat and then the capers and mushrooms, combine and stew, and finally serve. I should note it looked pretty damn good.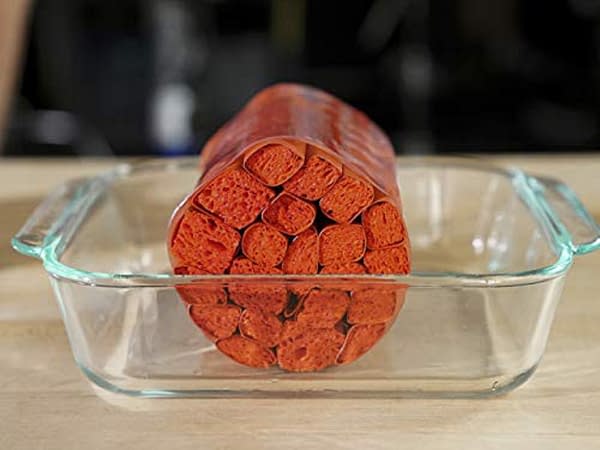 Finally, we were served up some very poor Russian impersonations as Brown prepares to make Chicken Kiev: the dish my family had for dinner every week when I was growing up (even though it's from France). An amazing culinary dish that wraps butter into the chicken: as much of a glutenous heart attack as it sounds, but the taste was fantastic. Brown cooks up a novel take on the chicken by combining it with butter, herbs, eggs, panko, and lemon. There is some breading involved, shockingly no scale this week but lots of thermometer action. Although the dish didn't ooze butter from the inside it had all the makings of a Chicken Kiev minus my nostalgia.