Gotham Season 4: the Most Surprising Moment of the Season
We're now looking at the most surprising moments in the recently concluded (except for Supergirl) seasons of the big superhero shows. Each show has multiple surprise moments, some bigger than others, but I'm judging based on how much the surprise affected the series, a single character or was just out of the blue. Here we take a look at Gotham.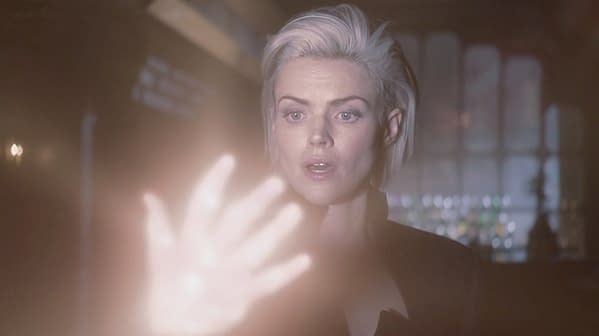 This was an interesting season that was all over the place with the introduction of Professor Pyg, turning Butch into Solomon Grundy (Drew Powell), bringing in Sofia Falcone (Crystal Reed) and watching Bruce Wayne (David Mazouz) lose himself a bit. The focus on Jerome Valeska (Cameron Mononghan) as the prototype of the Joker and the introduction of his twin brother Jeremiah. The shooting of Selina Kyle (Camren Bicondova) and the eventual explosions that blew up enough of the city to cause the series take on No Man's Land next season. All of those were interesting and somewhat surprising. But the one that jumped out at me the most has been the storyline for Barbara Kean (Erin Richards). From the first season of her being Jim Gordon's (Ben McKenzie) girlfriend, to her killing her parents, going insane, ending up in Arkham, joining up with the Galavan's, starting her own club, dying then coming back and serving Ra's al Ghul (Alexander Siddig) all was interesting, but her actually taking possession of the Demon's Head and being able to see the future and lead the League of Assassins was pretty surprising.
The character maybe the furthest from her comic counterpart of anyone on the series and they keep coming up with more and more weird things for her to do. The scene where she fights Ra's and can beat him, but at the cost of Tabitha (Jessica Lucas) and then we see it's a vision and she sacrifices the power to save Tabby… that was a big surprise. And giving Ra's back the power, or at least part of it, effected the rest of the season as he ends up teaming with Jeremiah to destroy the city to force Bruce to become it's Dark Knight protector.
Barbara's character may be one of the reasons why Batman purists don't like Gotham, but she is also a great example of why the show works, that she is constantly part of one big surprise after another.