Gotham Season 5: When Gotham is in Ashes, You Have Our Permission to Watch This Trailer
It's the single greatest show to ever seer the retinas of an undeserving population – yes, Gotham is returning to Fox on January 3rd. The last season of the Batman prequel series promises more villains, more beat-downs, and…what's this?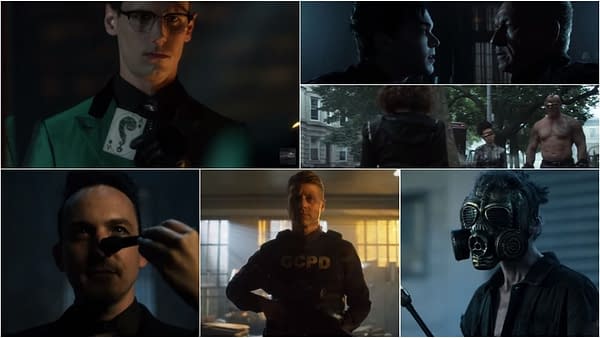 Is that some sort of shadow behind Bruce (David Mazouz) at the end of this trailer?
Jeremiah warns a skeptical Gordon of more destruction coming Gotham's way, and Gordon is forced to make a potentially devastating decision. Then, Bruce is forced to come to terms with the future.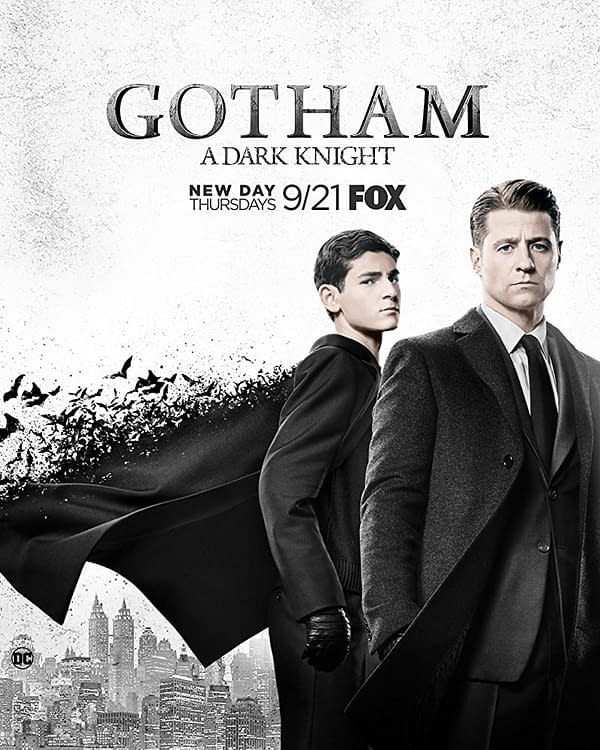 The fourth left off with Bruce saving a family from certain criminal mischief in a rather Batman sort of way – and from the look of the trailers we've seen so far, Gotham is definitely leading in to a "Year One" narrative for the Batman mythos. The first episode of the season is actually titled 'Year One,' so I'm feeling super smart right now.
I have a few other predictions for the upcoming fifth season, as well:
Ben McKenzie's Jim Gordon will most likely kill some people, because he's… The Best Cop Ever!
Morena Baccarin's Leslie "Lee" Thompkins will probably put on some dark lipstick, thus becoming "Evil Lee" again.
Sean Pertree's Alfred Pennyworth will spend a lot of time trying to find Bruce, because that dude is the absolutely most crap legal guardian in the world.
Robin Lord Taylor and Cory Michael Smith will continue devouring every piece of scenery put before them, which is just about the greatest thing that can happen on a show. These two really get what makes Gotham tick…and I love them for it.
Cameron Monaghan's Jeremiah-Joker is the best Joker – and I'll take that to my grave.
Gotham: Legend of the Dark Knight 'Year Zero' is written by Gotham show-runner Bruno Heller, and directed by executive producer Danny Cannon. Batman was created by Bob Kane and Bill Finger.
Gotham returns to Fox for its fifth and final season on January 3rd, so check your local showtimes or on-demand options!