HBO Sets Premieres for 'Veep,' 'Big Little Lies,' Michael Jackson Doc 'Neverland' and More
During the cable/streaming portion of this winter's Television Critics Association (TCA) press event, HBO released the premiere dates for several upcoming projects, including new seasons of Veep and Big Little Lies as well as the debuts of miniseries Chernobyl, comedy series Los Espookys, and controversial Michael Jackson documentary Leaving Neverland.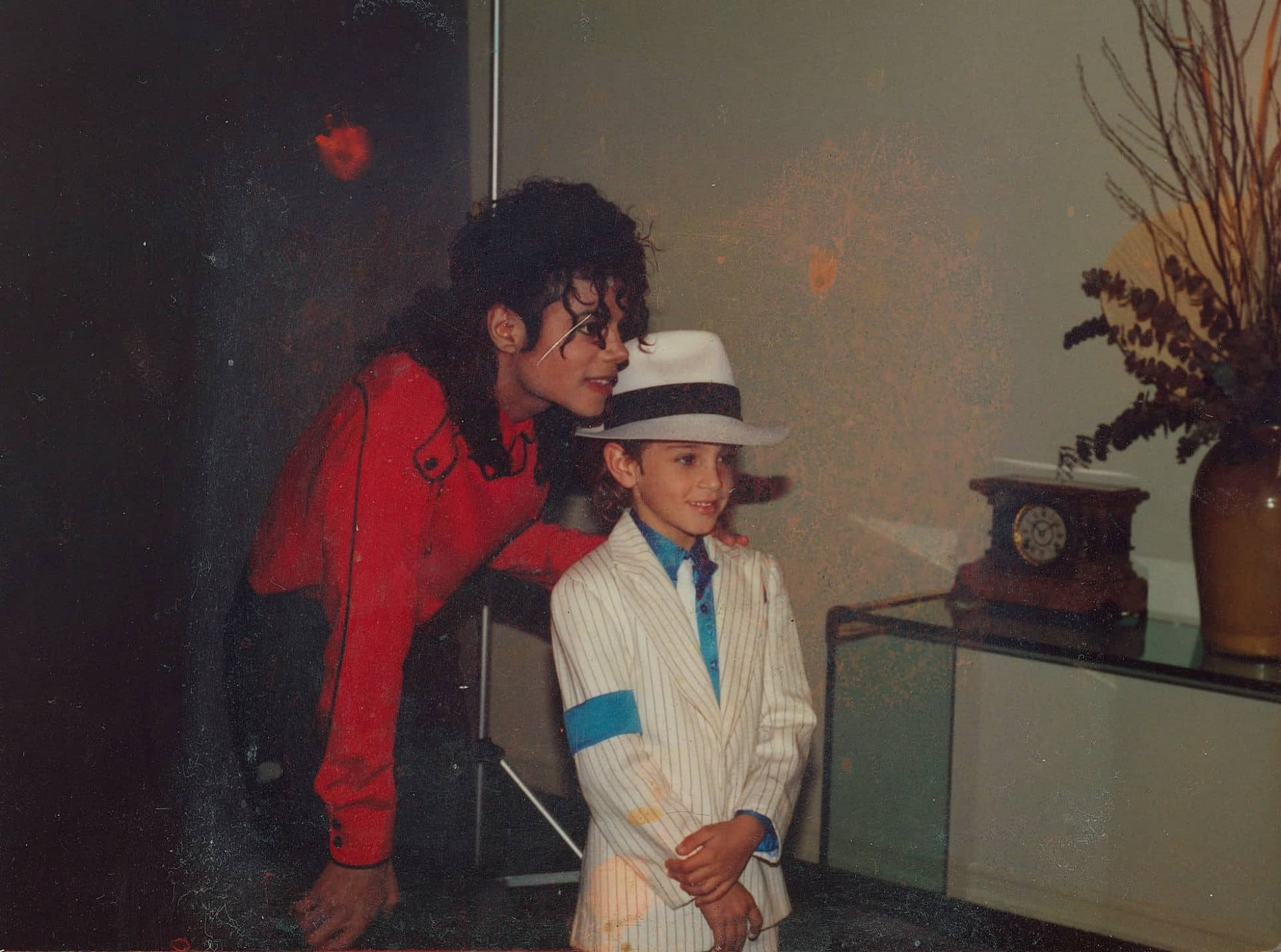 Leaving Neverland (Sunday, March 3 – Monday, March 4)
The two-part documentary LEAVING NEVERLAND explores the separate but parallel experiences of two young boys, James "Jimmy" Safechuck, at age ten, and Wade Robson, at age seven, both of whom were befriended by Michael Jackson. They and their families were invited into his wondrous world, entranced by the singer's fairy-tale existence as his career reached its peak.

Through gut-wrenching interviews with Safechuck, now 37, and Robson, now 41, as well as their mothers, wives and siblings, LEAVING NEVERLAND crafts a portrait of sustained abuse, exploring the complicated feelings that led both men to confront their experiences after both had a young son of their own.

Produced and directed by Dan Reed (HBO's Emmy®-nominated "Three Days of Terror: The Charlie Hebdo Attacks" and "Terror at the Mall"), the first part of LEAVING NEVERLAND debuts SUNDAY, MARCH 3 (8:00–10:00 p.m. ET/PT), followed by the second part the following night, MONDAY, MARCH 4 (8:00–10:00 p.m. ET/PT), exclusively on HBO.

The documentary will also be available on HBO NOW, HBO GO, HBO On Demand and partners' streaming platforms.
https://www.youtube.com/watch?v=XpycV-4gcY4
Veep: Season 7 (Sunday, March 31)
Selina Meyer, the former vice president and president, is looking to get back to the Oval Office. Can she shake off years of flubs and scandals?

The Emmy®-winning comedy series VEEP kicks off its seven-episode, seventh and final season SUNDAY, MARCH 31 (10:30–11:00 p.m. ET/PT), exclusively on HBO. The show stars Emmy® and Screen Actors Guild Award winner Julia Louis-Dreyfus as Selina Meyer, who is hitting the campaign trail as she runs for president.

The series is also available on HBO NOW, HBO GO, HBO On Demand and partners' streaming platforms.

The ensemble cast of the show also includes two-time Emmy® winner Tony Hale as Gary, her devoted bodyman; Emmy® nominee Anna Chlumsky as Amy, her right hand; Emmy® nominee Matt Walsh as Mike, her former spokesperson; Reid Scott as the ultra-ambitious Dan; Timothy C. Simons as Jonah Ryan, a former hanger-on turned congressman; Kevin Dunn as Ben, her campaign manager; Emmy® nominee Gary Cole as analyst Kent; Sam Richardson as staffer Richard; and Sarah Sutherland as Catherine, Selina's daughter.

In 2017, VEEP received five Primetime Emmys®, including Outstanding Comedy Series, the show's third win in a row, while Julia Louis-Dreyfus received the Emmy® for Outstanding Performance by a Female Actor in a Comedy Series, her sixth consecutive win in the category. Overall, the show has received 17 Primetime Emmys®. Julia Louis-Dreyfus previously received Emmys® for "Seinfeld" and "The New Adventures of Old Christine."

VEEP was created by Armando Iannucci; executive produced by David Mandel, Frank Rich, Julia

Louis-Dreyfus, Lew Morton, Morgan Sackett Peter Huyck and Alex Gregory.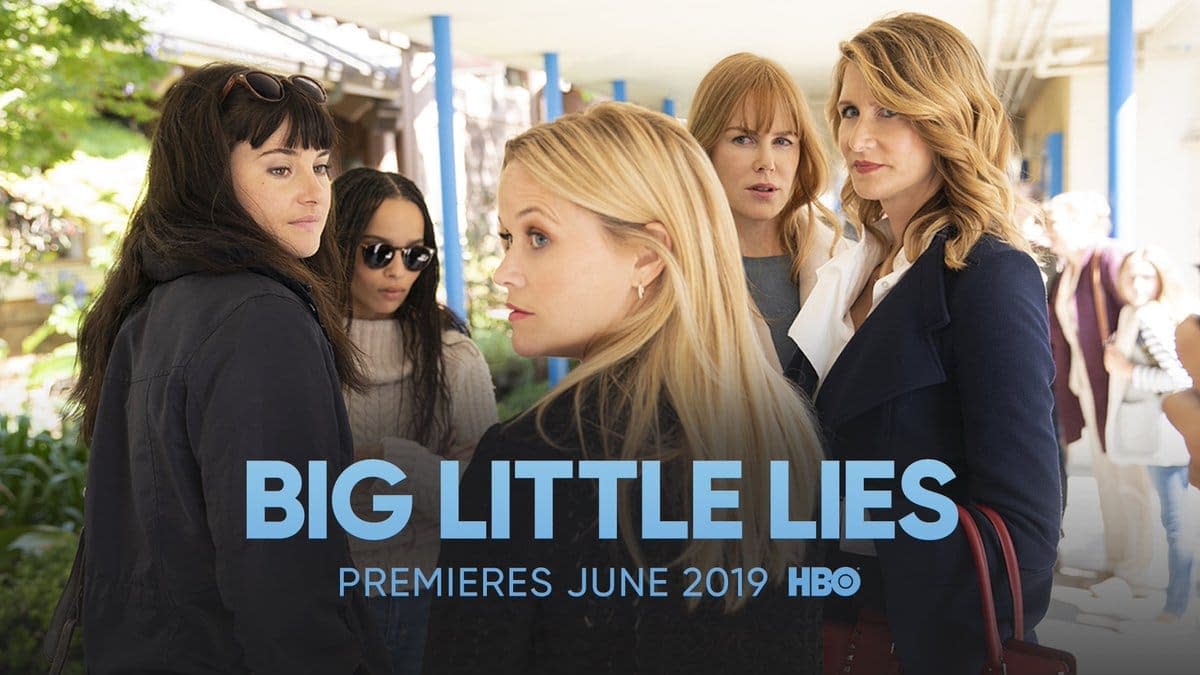 Big Little Lies (June 2019)
Big Little Lies will explore the malignancy of lies, the durability of friendships, the fragility of marriage and, of course, the vicious ferocity of sound parenting. Relationships will fray, loyalties will erode…the potential for emotional and bodily injury shall loom.

Big Little Lies Season 2 stars Nicole Kidman as Celeste Wright; Reese Witherspoon as Madeline Martha Mackenzie, Adam Scott as Ed MacKenzie, Laura Dern as Renata Klein, Shailene Woodley as Jane, Zoë Kravitz as Bonnie Carlson, Meryl Streep as Mary Louise Wright and Douglas Smith as Corey Brockfield.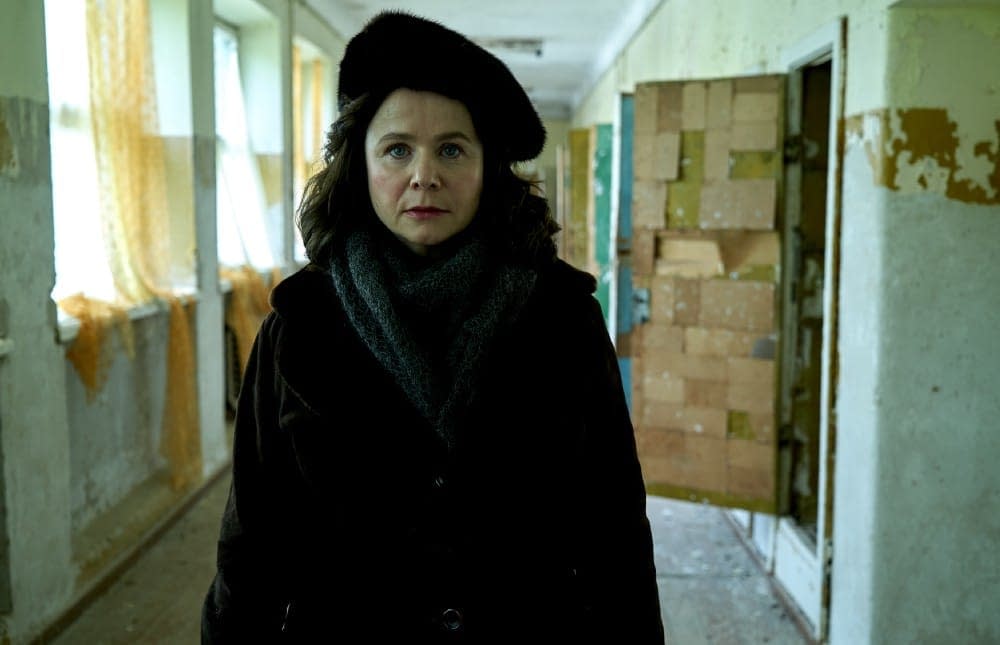 Chernobyl (May 2019)
CHERNOBYL dramatizes the story of the 1986 nuclear accident, one of the worst man-made catastrophes in history, and of the brave men and women who made incredible sacrifices to save Europe from unimaginable disaster.

Debuting on HBO in May, the five-part miniseries stars Jared Harris ("The Crown"; EmmyÒ nominee for "Mad Men"), Stellan Skarsgård ("Melancholia," "Good Will Hunting") and Emily Watson (OscarÒ nominee for "Hilary and Jackie" and "Breaking the Waves").

CHERNOBYL was written and executive produced by Craig Mazin ("The Huntsman: Winter's War") and directed by Johan Renck ("Breaking Bad"). Produced by Sister Pictures and The Mighty Mint as an HBO/Sky co-production. Carolyn Strauss (Emmy® winner for "Game of Thrones") and Jane Featherstone ("Broadchurch") executive produce; Johan Renck and Chris Fry ("Humans") co-executive produce; Sanne Wohlenberg ("Black Mirror") produces.

Please note these are promotional photos for press use only.
On April 26, 1986, the Chernobyl Nuclear Power Plant in Ukraine, Soviet Union suffered a massive explosion that released radioactive material across Belarus, Russia and Ukraine and as far as Scandinavia and western Europe.

Jared Harris portrays Valery Legasov, a leading Soviet nuclear physicist. As part of the response team, he is one of the first to grasp the scope of the unparalleled disaster that has occurred.

Stellan Skarsgård plays Soviet Deputy Prime Minister Boris Shcherbina, who is assigned by the Kremlin to lead the government commission on Chernobyl in the hours immediately following the accident.

Emily Watson portrays Ulana Khomyuk, a Soviet nuclear physicist committed to solving the mystery of what led to the Chernobyl disaster.

The miniseries also stars: Paul Ritter ("Lovesick") as Chernobyl deputy chief engineer Anatoly Dyatlov; Jessie Buckley ("Beast") as Lyudmilla Ignatenko, a Pripyat resident married to a firefighter on the first response team; Adrian Rawlins ("Harry Potter and the Deathly Hallows") as Chernobyl chief engineer Nikolai Fomin; and Con O'Neill ("Harlots") as plant director Viktor Bryukhanov.

The cast also includes: Sam Troughton ("The Ritual"), Adam Nagaitis ("The Terror"), Barry Keoghan ("Dunkirk"), Ralph Ineson ("Harry Potter and the Half-Blood Prince"), Mark Lewis Jones ("Star Wars: Episode VIII — The Last Jedi"), Fares Fares (HBO's "Westworld") and David Dencik ("McMafia").

The miniseries was filmed on location in Vilnius, Lithuania, with a creative team including: director of photography Jakob Ihre ("Thelma"); production designer Luke Hull ("Howards End"); editors Jinx Godfrey ("The Theory of Everything") and Simon Smith ("Endeavor"); costume designer Odile Dicks-Mireaux ("Brooklyn"); casting directors Nina Gold and Robert Sterne (both two-time Emmy® winners for HBO's "Game of Thrones"); and composer Hildur Guðnadóttir ("Trapped").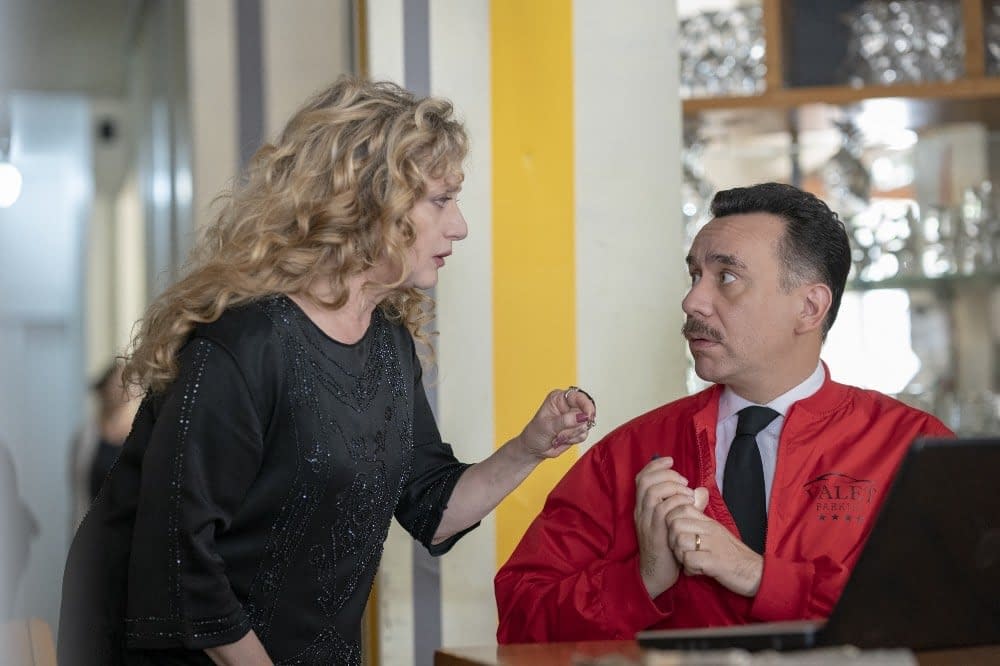 Los Espookys (June 2019)
From the minds of fresh, exciting talents Julio Torres and Ana Fabrega, alongside Fred Armisen and Lorne Michaels of "Saturday Night Live," comes the primarily Spanish-language comedy series LOS ESPOOKYS, which begins its six-episode season this June on HBO. The half-hour series follows a group of friends who turn their love for horror into a peculiar business, providing horror to those who need it, in a dreamy Latin American country where the strange and eerie are just part of daily life.

Starring Bernardo Velasco, Cassandra Ciangherotti, Ana Fabrega, Julio Torres and Fred Armisen, LOS ESPOOKYS was created by Fred Armisen & Ana Fabrega & Julio Torres, and executive produced by Fred Armisen, Lorne Michaels and Andrew Singer.

Renaldo (Bernardo Velasco), a horror and gore enthusiast, assembles his friends to form Los Espookys. Noble, kind, naïve, and always running out of cellphone minutes, he's joined by Ursula (Cassandra Ciangherotti), a tough, calm and collected dental assistant who handles the logistics and execution of Los Espookys' work, like making sure they get paid for their spooks. Also in the group is Ursula's sister, Tati (Ana Fabrega), who constantly juggles several odd jobs, such as breaking in other people's shoes and counting people's steps. She acts as Los Espookys' test dummy.

Rounding out Los Espookys is Renaldo's best friend, Andres (Julio Torres), a dark and mysterious heir to a chocolate empire who longs to unlock the secrets to his past and avoid his beautiful boyfriend. Meanwhile, Renaldo's reliable uncle, Tico (Fred Armisen), is living his dream of parking cars as a prodigious valet driver in LA.

LOS ESPOOKYS was created by Fred Armisen & Ana Fabrega & Julio Torres; executive produced by Fred Armisen, Lorne Michaels and Andrew Singer; co-executive produced by Ana Fabrega, Julio Torres and Alice Mathias; pilot written by Fred Armisen & Ana Fabrega & Julio Torres; pilot directed by Fernando Frias. Produced by Broadway Video in association with Antigravico and Más Mejor, and Oscar®-winning Chilean production company Fabula.