Holey Moley II Preview Finds Our Golfers Riding The Gopher This Week
Heading into our third episode of NBA superstar, mini-golf course pro, and executive producer Stephen Curry's mini-golf competition series Holey Moley, we can't help but wonder two things. Why did it take so long for one of the big networks to jump on this? Why don't we have any massive, golf course-sized mini-golf tournaments around the world? Put that on ESPN in prime time, and you can count on me being there. But I digress. This week's round brings back commentators Rob Riggle and Joe Tessitore, as well as sideline correspondent Jeannie Mai, to host our next eight contestants: Chris from Denver, CO; Aaron from Portland, OR; Karin from Atlanta, GA; Morris from Davenport, Iowa; Somin from Scottsdale, AZ; Laura from Tupper Lake, NY; Ryan from St. Louis, MO; and Desiree from San Diego, CA.
Out of those eight contestants, one will emerge victorious, earning them the iconic Holey Moley plaid jacket and golden putter from Curry himself. For the all-star grand finale, the season's winners will return to compete for the $250,000 prize. Now here a look at preview images and promo for this week's episode "That Man Knows How to Ride a Weiner" (featuring the debut of a new hole that Caddyshack fans will appreciate):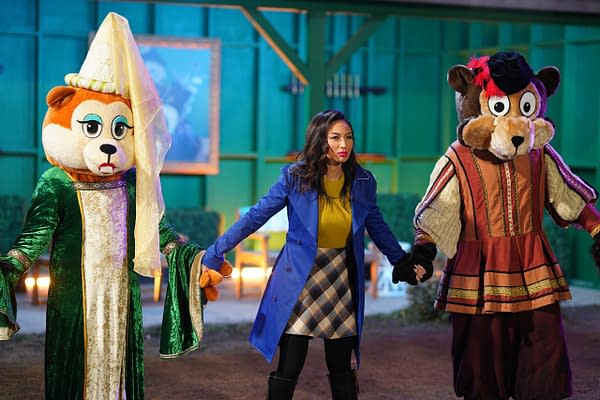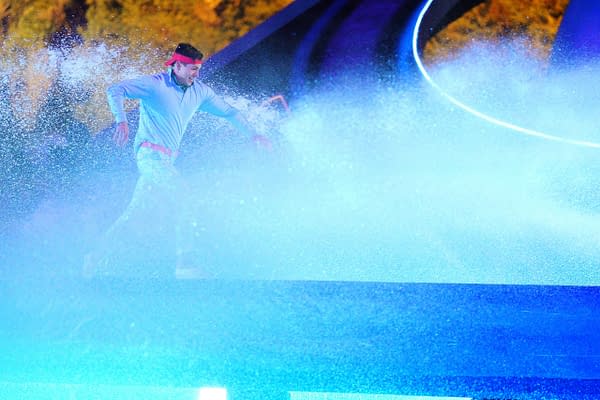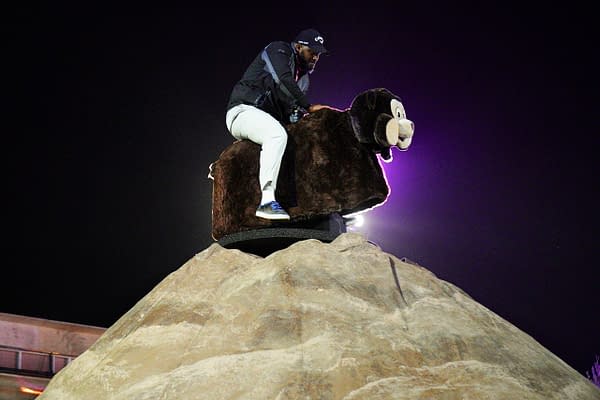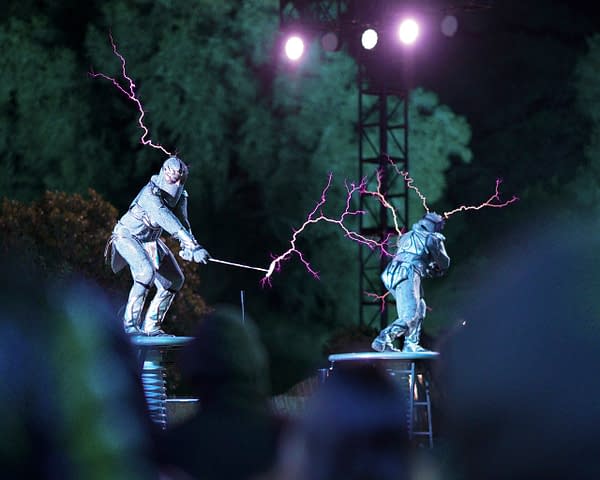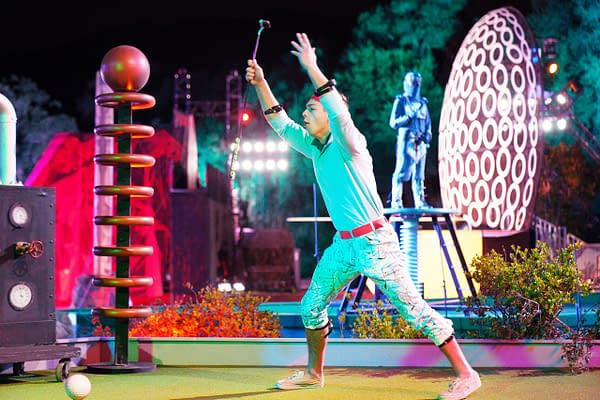 Holey Moley II: The Sequel season 2, episode 3 "That Man Knows How to Ride a Weiner" – On this week's brand-new trip to the iconic "Holey Moley" course, a professional author faces off with an aspiring professional golfer on the never-before-seen hole, Gopher It, where contestants need to ride the mechanical gopher mascot, Sir Goph, which sits 20 feet high, before even attempting a putt. On the other side of the course, a competitor dubbed "frat boy" impresses the crowd by running across the 38-foot-long bridge through the water cannons on Water Hazard. Later, a fight breaks out between a contestant and the port-a-potty doors on Hole Number Two. Another competitor who moonlights as a DJ gives it his all on Buns & Weiners, despite his opponent cheering for his failure from the sidelines.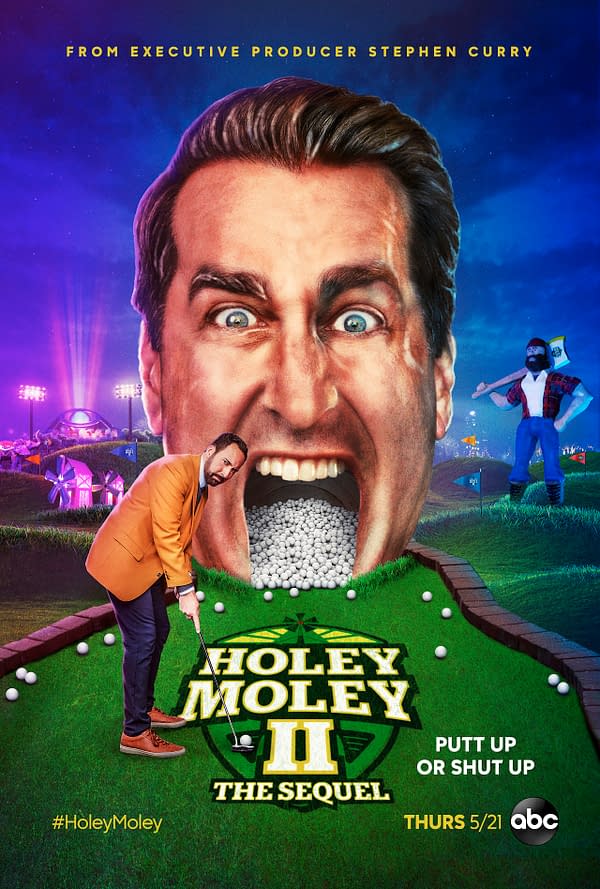 Some new holes returning viewers can expect when the second season debuts this Thursday include Dragons Breath, Polcano, Beaver Creek, Putt The Plank, Double Dutch Courage, Hole Number Two, and the ominous-sounding Frankenputt. Epic putts and memorable wipeouts will be the order of the day each week, including one contestant who tries her hardest to literally jump the shark (you'll just have to see how that turns out), as well as the return of the fan-favorite "windmill wipeouts" and two zip-lines in play to double the potential for mishaps. Eureka Productions and Unanimous Media produce, with Chris Culvenor, Paul Franklin, Wes Dening, Charles Wachter, Michael O'Sullivan, Jeron Smith, Erick Peyton, and Curry executive producing. Holey Moley is an original format created by Chris Culvenor of Eureka Productions.