"Holey Moley" is the Citizen Kane of Dumb Game Shows
Friends, Holey Moley has finally descended from the heavens of specialized network absurdity, and the world will never, ever be the same. Mark my words.
Everything you need to know about Holey Moley is laid out for you during the opening, where host and executive producer Stephen Curry explains what his purpose is, then we're off to dash through the Golfstacle course.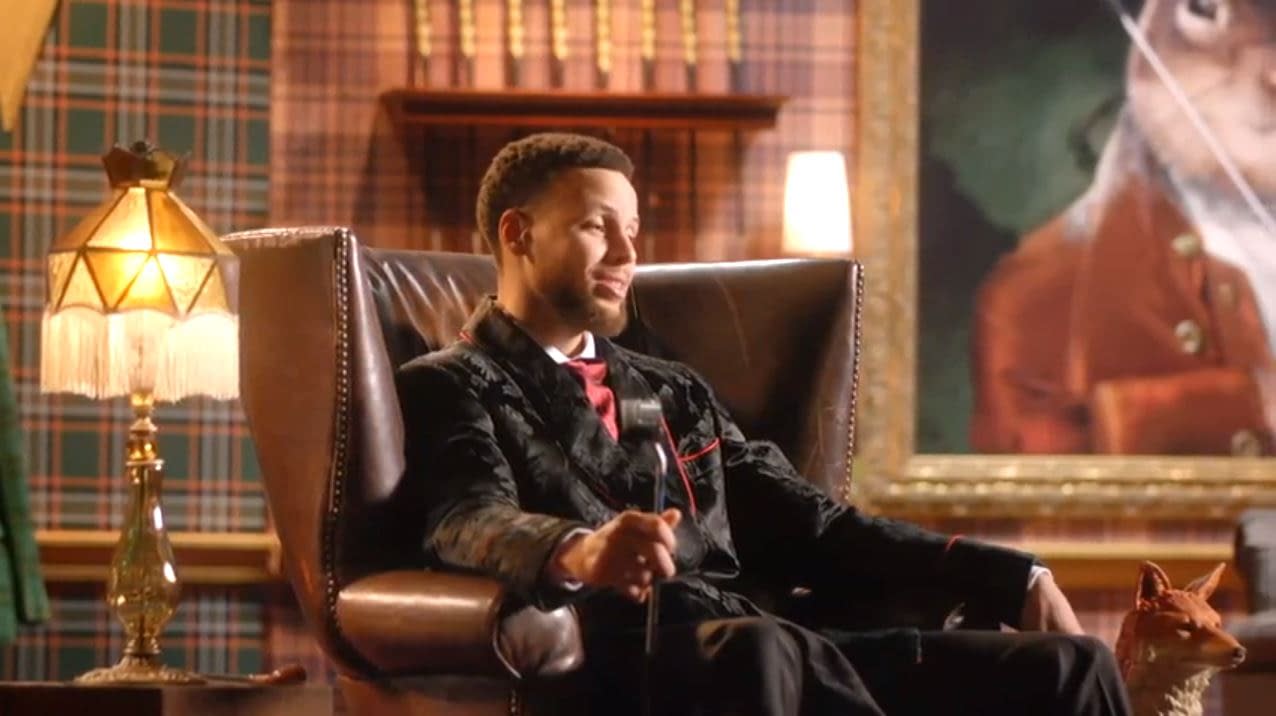 I had hoped, after I saw my first promo for Holey Moley, that the show would somehow manage to transcend the typical televised competition formula that is in play for so many shows right now. As much as I loved The Masked Singer, I really wanted to launch the judges into the sun. Just focus on the absurdity of your format, I don't need some vapid idiot telling me what to think about it.
Holey Moley does indeed have three commentators talking throughout the show, but oddly, I found them entertaining as hell. The show treats the whole exercise like it's a real sports event, and even thought there's some dumb jokes peppered throughout, I found myself chuckling a lot more than expected.
A large part of that is the back and forth between Rob Riggle, who makes most of the jokes, and Joe Tessitore, who plays the long-suffering, often amused straight man. They have a really fun, effortless banter, and it works really well.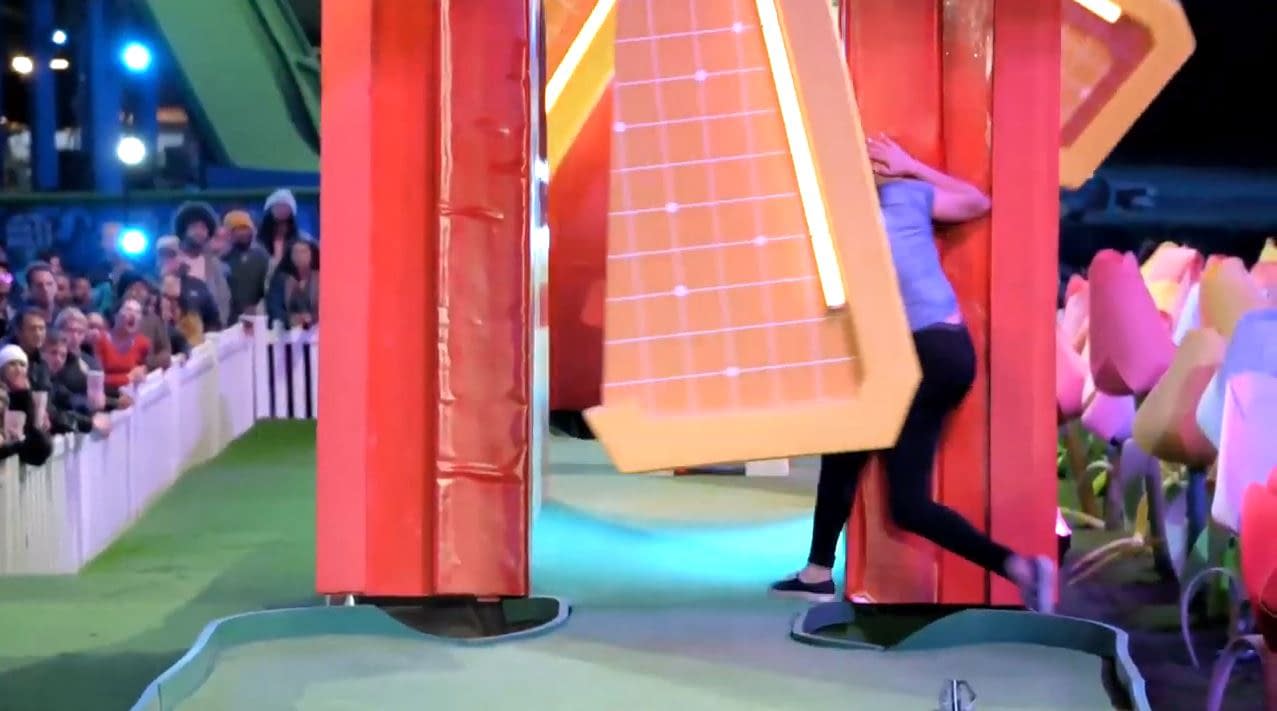 Throw in sideline reporting from Jeannie Mai, and you have a fun, energetic ground crew that keeps the show cruising along nicely for the entire one hour run time.
The different obstacle courses on Holey Moley are a lot of fun, with Dutch Courage really living up to all of my expectations. Seeing people literally knocked off their feet by the foam-bladed windmills was hysterical- those things are really fast! The glacier climb on Slip-or-putt is so much harder than it looks, with contestants having to run up a slippery hill before they can even tee off!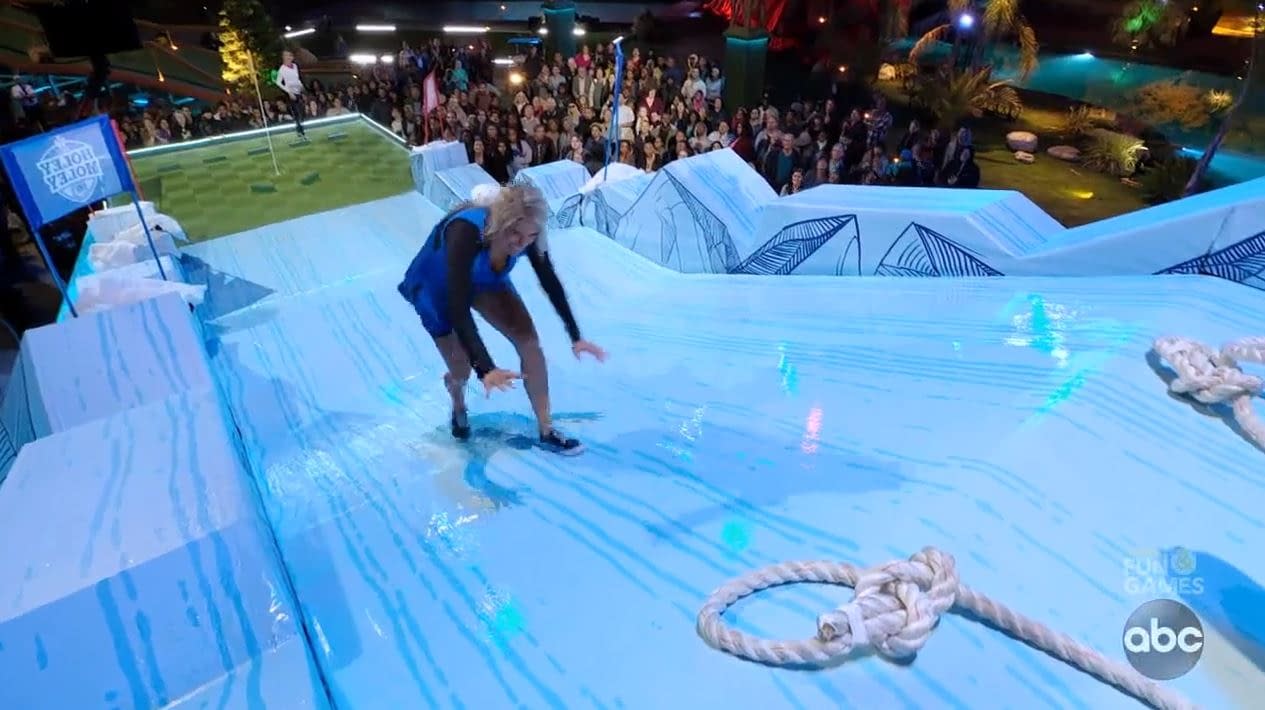 Probably the most absurd part of the night came courtesy of the Distractor course, where contestants have to make a 15 foot putt with a random distraction. Tonight's distraction was Kenny G, who played his hellish saxaphon while two young women tried to make their putts. Neither knew who he was.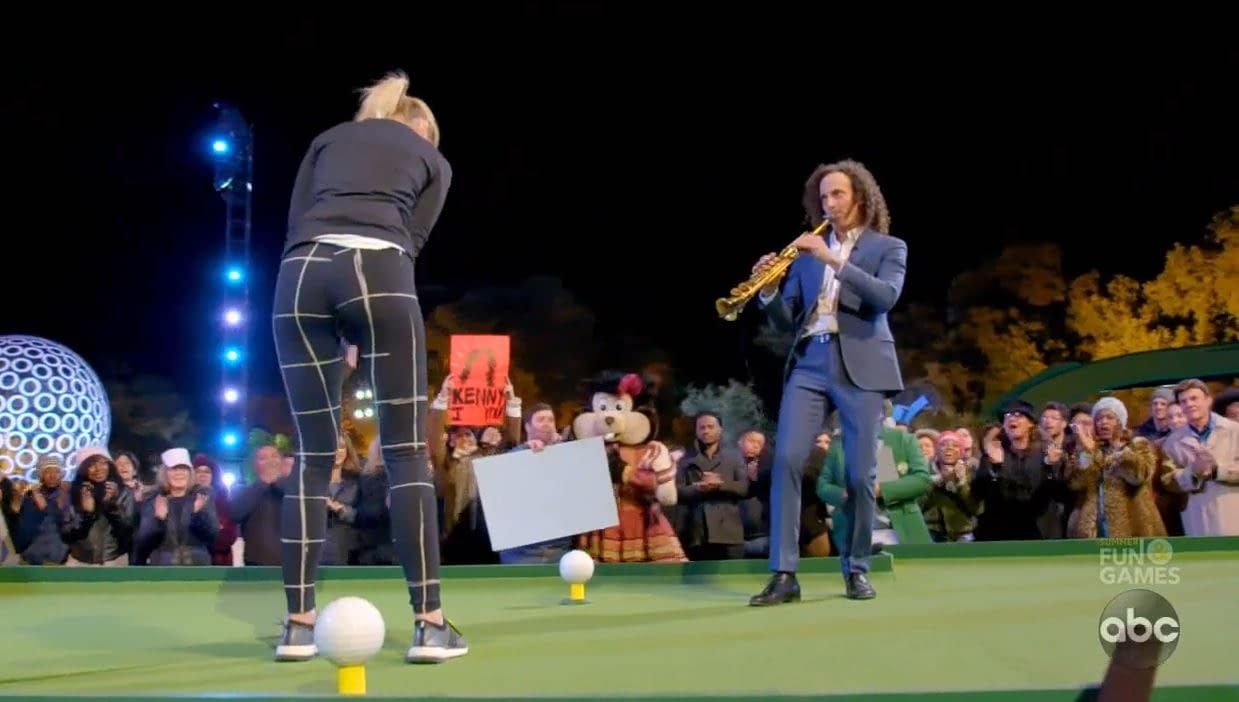 There's even a course where you can choose to have a live assist from either Stephen Curry or a robot. The robot is actually pretty good at golf, and tells really bad jokes. Curry has a really charming air to him when he's interacting with the contestants. The whole thing has a gentle, silly energy to it that's pretty infectious.
The courses are a ton of fun, the show doesn't take itself too seriously, and there is just enough off kilter weirdness going on to keep you off your feet. For summer programming, Holey Moley is a keeper, and I'll keep watching it every Thursday night on ABC.