Impact Fires Joey Ryan and Dave Crist, Suspends Michael Elgin
Impact Wrestling has officially announced that Joey Ryan and Dave Crist are fired, effective immediately, in response to allegations made against both men as part of the #SpeakingOut movement that is currently sweeping across the pro wrestling industry with allegations of sexual misconduct. In addition, Michael Elgin has been suspended. Impact posted a statement on its website announcing the news on Monday night.
"IMPACT Wrestling confirms that it has terminated its contracts with Dave Crist and Joey Ryan, effective immediately," the statement read. "In addition, it has suspended Michael Elgin pending further review of allegations of misconduct."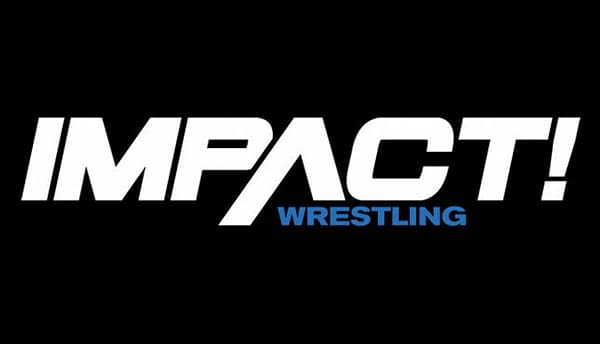 Elgin was set to compete for the Impact World Championship at Impact's Slammiversary PPV in July in a five-way match against Ace Austin, Eddie Edwards, Trey, and champion Tessa Blanchard. Crist, by all accounts, was already on his way out of the company, with his brother Jake Crist turning on him to join the #CancelCulture group with Joey Ryan, Rob Van Dam, and Katie Forbes.
But #CancelCulture has also been canceled, with Joey Ryan the wrestler with perhaps the largest volume of accusations against him as part of the #SpeakingOut movement. Ryan deleted his Twitter account and closed down his Bar Wrestling promotion on Monday after issuing a quasi-apology in response to the allegations.
Liefeld, Forbes, and Jake Crist will continue with Impact, but they won't be seen in their scheduled and already taped match against Crazzy Steve and two mystery partners that was set to air on Impact Wrestling this week. According to PWInsider's Mike Johnson, Impact spent Monday scrubbing that match and any reference to Ryan from the show. Last week, WWE fired Jack Gallagher in response to #SpeakingOut allegations, while AEW suspended Sammy Guevara for making comments about raping Sasha Banks on a 2016 podcast. Jimmy Havoc, another AEW wrestler, entered rehab after being accused of domestic abuse and sexual assault, with AEW announcing they would wait until he completed the treatment before making a decision about his future. NWA announced the resignation of Vice President David Lagana and cessation of operations pending management restructuring in response to sexual assault allegations against Lagana, and several other smaller wrestling promotions have been in turmoil as a result of the allegations, which numbered more than fifty last week.