"iZombie" Season 5 Episode 11 "Killer Queen": Liv Channels Her Inner RuPaul [PREVIEW]
In this week's episode of The CW's iZombie, Liv (Rose McIver) goes drag queen and looks fabulous, while Major (Robert Buckley) and Ravi (Rahul Kohli) get "weird"? Clearly Ravi and Liv make it out unscathed from Martin's (Bill Wise) basement. I can't even fathom how Liv will address the imprisoned zombies in her dad's basement. Will she be direct or hide her knowledge? Should she have brought Clive in to help investigate what her father is up to? Appears "Killer Queen" might just force those questions out into the open…
https://www.youtube.com/watch?v=sLsTMsoqihU
iZombie season 5, episode 11 "Killer Queen": LIV GOES OLD SCHOOL — Liv (Rose McIver) and Clive (Malcolm Goodwin) investigate the death of an old school drag queen which leads Liv to eat and shift into the queen's brain. Meanwhile, Ravi (Rahul Kohli) reaches out to Major (Robert Buckley) with an interesting request. David Anders, Aly Michalka and Bryce Hodgson also star. Jude Weng directed the episode, written by John Enbom & Kit Boss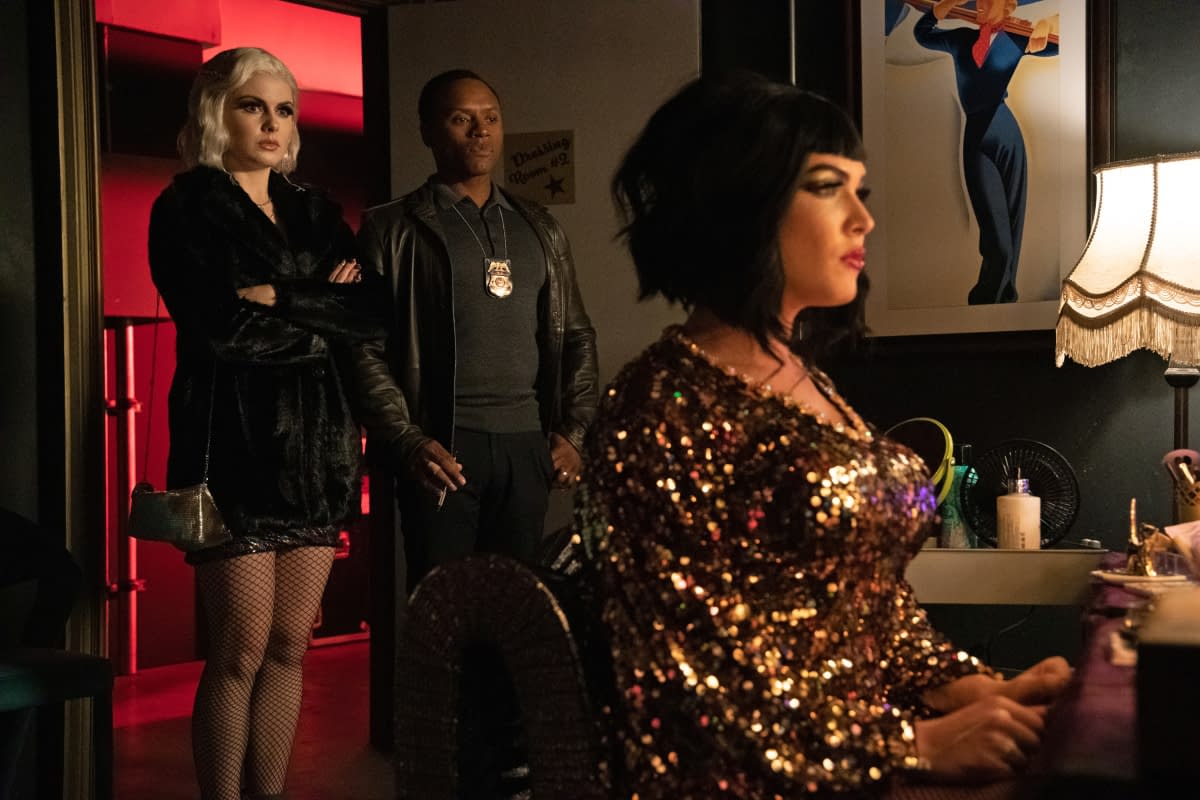 So what illegal, underhanded adventure do Major and Ravi set off on? Sneaking around a truck in all-black attire can be a sign of "hey, look over here!". I'm curious if the viles that Liv and Ravi found do contain the original zombie virus and how the development of the cure will play out in the next few episodes.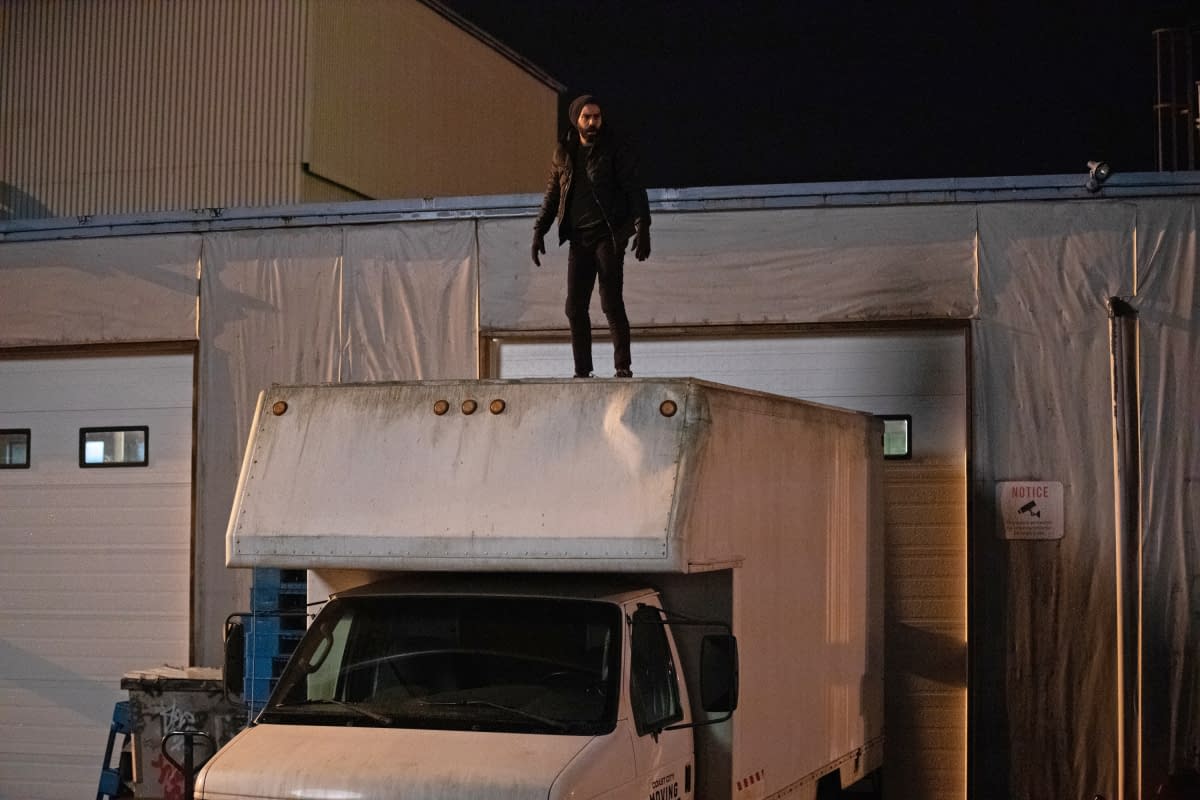 Washington has decided against nuking Seattle, but General Mills (Andrew Kavadas) is on his own mission to wipe out the zombie population. Wonder if he will feel the same once he is turned into a zombie – my little prediction. With three episodes left, when will war break out? This week's episode seems filled with hilarious anecdotes and – just like last week – a great case to solve. With the series wrapping up, I hope iZombie honors their fans and actually starts cleaning up their cliffhangers.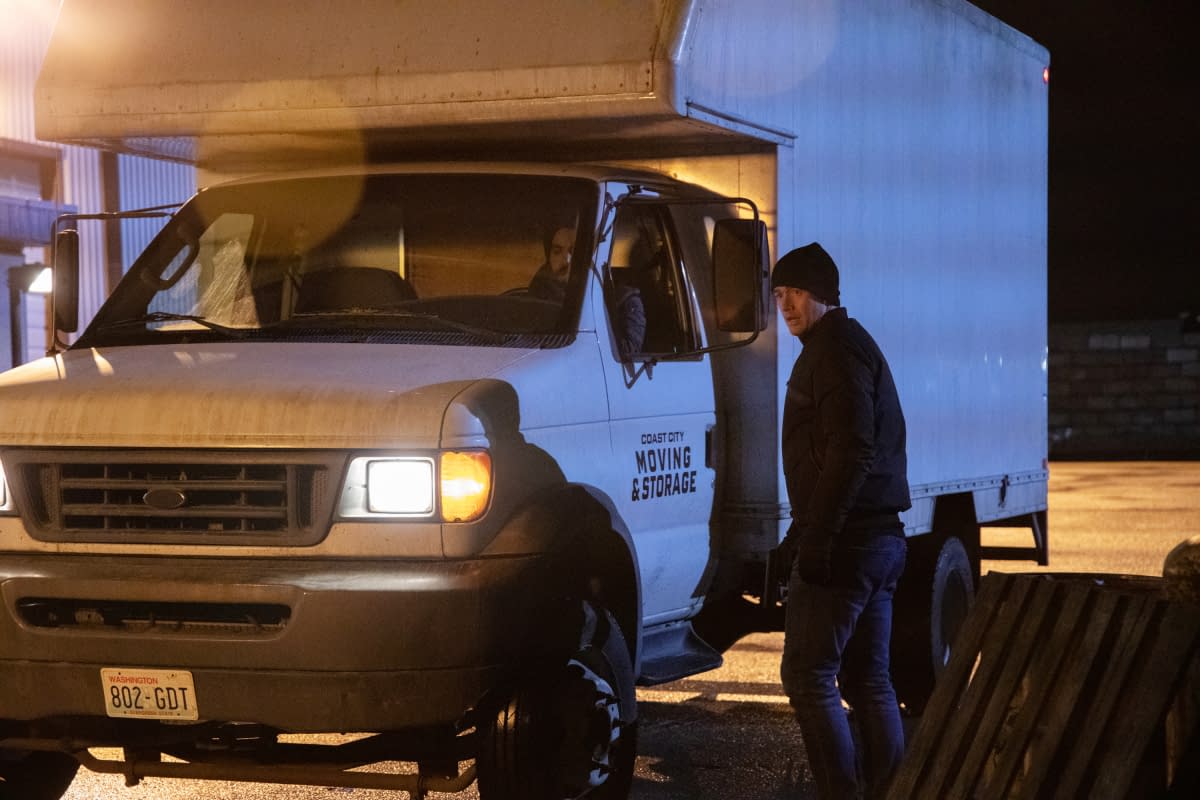 CW's iZombie stars Rose McIver as Olivia "Liv" Moore, Malcolm Goodwin as Clive Babineaux, Rahul Kohli as Dr. Ravi Chakrabarti, Robert Buckley as Major Lilywhite, David Anders as Blaine DeBeers, Aly Michalka as Peyton Charles, and Bryce Hodgson as Don E. Filmed in Vancouver, British Columbia, Rob Thomas, Diane Ruggiero-Wright, Danielle Stokdyk, and Dan Etheridge serve as executive producers. Production is handled by Bonanza Productions Inc., in association with Spondoolie Productions and Warner Bros. Television.
iZombie airs Thursday nights at 8 p.m. ET/PT on the CW.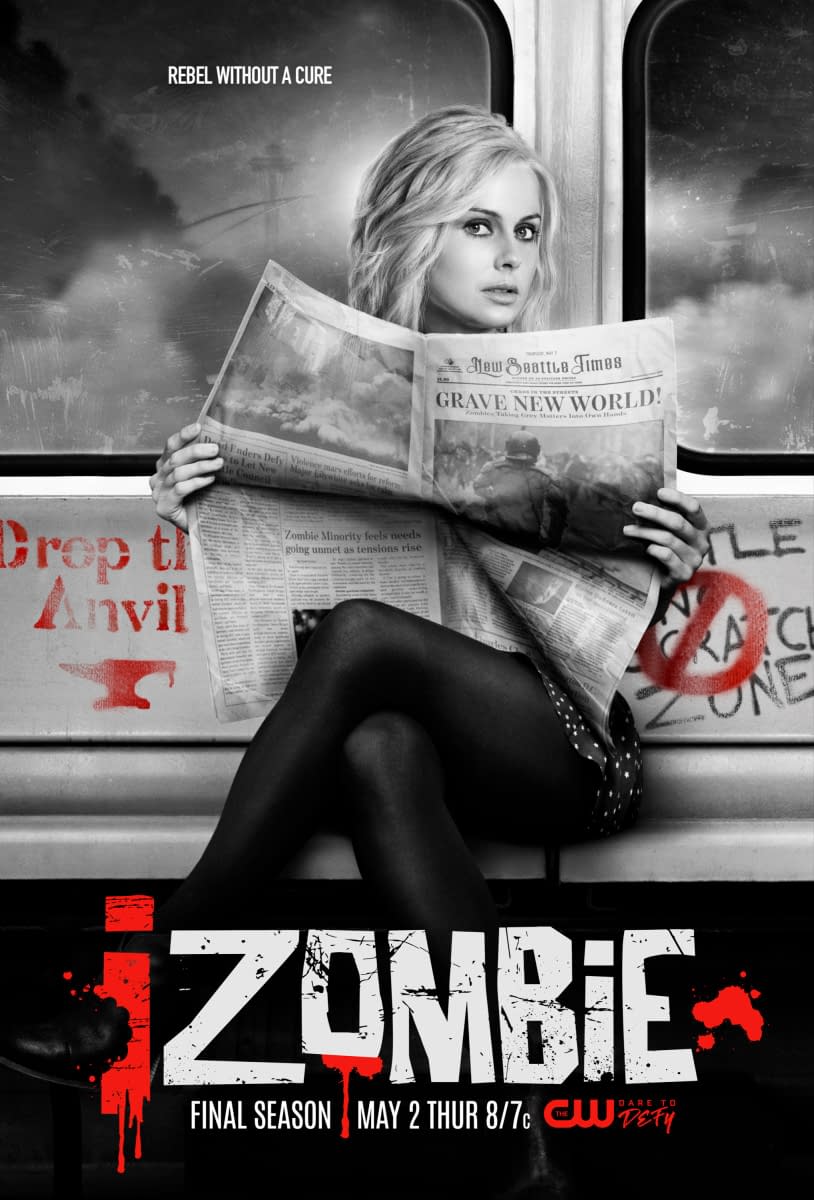 Aside from an avid iZombie fan, Margo Staten is a Ukrainian born, raised in Brooklyn, organically driven, coffee loving, twice-divorced mother of one baby Einstein. Has a passion for books, yoga in the park and all things 80's and New Orleans.