Posted in: Sports, TV, WWE | Tagged: Backlash, bobby lashley, Drew McIntyre, edge, jinder mahal, randy orton, wrestling, wwe
---
Jinder Mahal Predicts Wins for Bobby Lashley, Randy Orton at Backlash
WWE Backlash tonight features a loaded card, with five WWE championships on the line, a significant grudge match between Jeff Hardy and Sheamus, and a match being billed as The Greatest Wrestling Match Ever. Former WWE Champion and one of my favorite wrestlers, The Modern Day Maharaja, Jinder Mahal, appeared on WWE talk show The Bump ahead of the PPV. He shared some predictions on both the aforementioned Greatest Wrestling Match Ever as well as the WWE Championship match between Drew McIntyre and Bobby Lashley.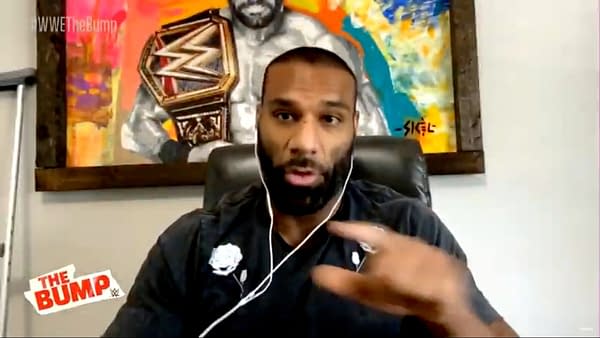 For Jinder Mahal, WWE Backlash is a special PPV. That's where Mahal won his first WWE Championship from Randy Orton in 2017. So naturally, Mahal was eager to talk about tonight's PPV and how it serves as a fresh start for WWE. "I feel like every year after WrestleMania, it's like a reset button," Mahal said. "The season ends, and it's like a fresh start. So Backlash is usually right after WrestleMania time. This year, it's a little bit later, but I believe the year that I won [the WWE Championship], it was immediately right after WrestleMania. So it's like a fresh start, it's like a fresh season starting. It was a fresh start for me. That was the first time that I won the WWE Championship. It was actually the first PPV main event that I had. The first time I've ever competed for the WWE Championship. Nobody expected me to win the WWE Championship, as you can see from the reactions on the WWE Universe's faces. It's an iconic moment, and for me, it will always be an iconic PPV."
And for tonight's Backlash PPV, Mahal sees an opportunity for another shocking WWE Championship win, even if it means predicting against his longtime friend and former 3MB teammate, Drew McIntyre. According to Jinder Mahal, Bobby Lashley could very well win the WWE Championship from McIntyre in their matchup tonight.
"Backlash is the place where upsets happen, and Bobby Lashley is no slouch," Mahal said. "Actually, Bobby Lashley is a machine. I do not wish I was Drew McIntyre tonight facing someone like Bobby Lashley, especially with MVP in his corner, someone with the mindset and experience of MVP and everything. So I think this is the best version of Bobby Lashley we have ever seen in the WWE, so Drew does have a tall task in front of him. As far as advice, Drew knows what he's doing. He's gotten to this place where he's WWE Champion, completely reinvented himself, and he's on a roll like nobody else, kinda like myself, like I was when I won the WWE Championship. So yeah, I'm excited for tonight, checking out the match and everything. Honestly, it's anyone's match. Bobby could very well take it tonight."
But while Lashley and McIntyre fight for the WWE Championship at Backlash, there's another, possibly even higher honor on the line tonight. Edge and Randy Orton are facing off against each other in a match being billed by WWE as The Greatest Wrestling Match Ever. While Jinder Mahal clearly has respect for Edge, he's worked with Orton frequently before, including during Mahal's first WWE Championship program, where he won the belt from Orton and then faced him in two consecutive title defenses afterward. So when it comes to tonight's match with Edge, Mahal is firmly in Orton's corner.
"Randy is the best person I have ever been in the ring with, bar none," said Mahal. "He's unbelievable smooth. He's a natural. Him not even trying, not even caring, is miles ahead of anybody. I've never been in there with Edge. I've watched him a lot, I've studied him for a long, long time, but Randy is on another level. Randy can just pick you apart, and Randy makes you wrestle at his pace. He's not gonna change his style. He's not gonna adapt—Randy's gonna force you to adapt. You wrestle Randy's pace. You wrestle Randy's match. And Randy can pick you apart in any which way. He's done some evil things in that ring. He's constantly coming up with new ways to torture you, new ways to torture his opponents. I'm very interested in this match. And I know Edge is super motivated to come back to the WWE. I've seen him backstage, and sometimes before the show, people are relaxing. I'm usually relaxed before the show. And I've seen him in the trainers' room. I was just foam rolling, relaxed, trying to save my energy for the match, just kinda getting in that mindset. And I've seen Edge pacing, he's like super high-strung, meaning that's just where his mindset is right now. He knows this is a second opportunity, and he just wants to make the best out of this opportunity. He's super motivated, so I'm super excited to see this match, but at the end of the day, Randy is Randy. Randy is one of the smartest WWE superstars there is. I have a feeling Randy is playing mind games with Edge. Edge is gonna come in locked in, but ultimately I think Randy is controlling, I think Randy is playing him like a pawn."
WWE Backlash is happening tonight at 7 PM on the WWE Network. Stay tuned to Bleeding Cool for live coverage of the event.
---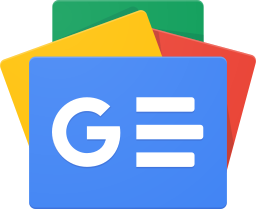 Stay up-to-date and support the site by following Bleeding Cool on Google News today!