John Larroquette Joins ABC Comedy Pilot 'Three Rivers'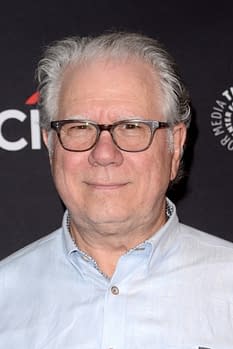 After last years misfire with the CBS series Me, Myself & I, John Larroquette is jumping into a new single-camera comedy pilot. The Night Court alum has signed on to star opposite Annaleigh Ashford in ABC's Three Rivers, that comes from the I Hate My Teenage Daughter creators Sherry Bilsing-Graham and Ellen Kreamer who also wrote the pilot that will be directed by Tristam Shapeero.
According to Deadline, the series focuses on Rebecca Watts (Ashford) who left her family's ranch in Texas years ago to run an upscale hotel in New York, but she returns to the ranch after a promise of ownership by her smooth-talking cowboy father Beau (Larroquette). She comes in with the tricks she learned in the big-city geared towards turning the rustic ranch into a destination location brimming with Southern charm. But she has to find a way to get her siblings to fall in line with her vision. Which will be even more difficult once Beau reveals a life-changing family secret.
Beau is described as unkempt, charismatic with a devilish twinkle in his eye. He's a scoundrel that could charm the pants off of anyone. He's the founder and owner of the hotel and forces a competitive rivalry between the Watts siblings.
Larroquette is a five-time Emmy winner, four for the role of Dan Fielding on Night Court and the fifth for his turn on The Practice. He also is a recurring character on the TNT series The Librarians, reprising his role from The Librarian TV movies.