AEW World Champion Jon Moxley was interviewed by the New York Post, and the newspaper asked the important questions. Most notably, they asked what Moxley thought of WWE using his impression of Vince McMahon, made famous in his post-WWE-exit podcast interview, in WrestleMania 36. Moxley said McMahon would try to convince him to perform in segments Moxley thought were stupid, and the WWE Chairman would insist that those segments were "such good s***." During the Firefly Funhouse match between John Cena and Bray Wyatt at WrestleMania 36, the demonic McMahon puppet from the Funhouse said the line. Moxley said he enjoyed the reference, but can't take credit for the line itself.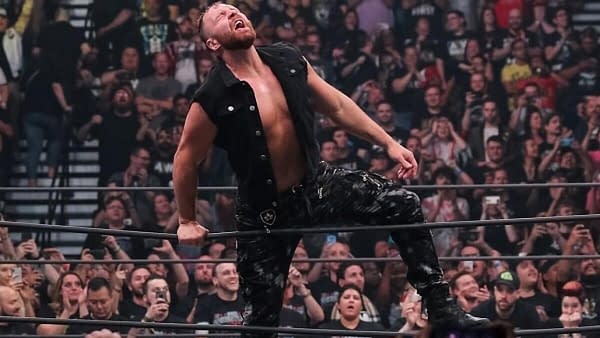 "I kind of popped for it, honestly," Moxley told the Post. "I thought it was pretty funny. But it's like, I think I might have popularized that or made it into a pop culture thing, but everybody knows that's what he says. He's been saying that for decades. People who were probably doing Vince McMahon impressions have been saying 'that's good s–t' before I even got into wrestling."
The Bottom Line 'Cause Chad Said So
While Moxley may not have created the line, it's certainly become a phenomenon because of him, enough that WWE brought things full circle by referencing it themselves. Personally, The Chadster is not a big fan of showing that kind of disrespect to a man as distinguished as Vincent Kennedy McMahon, but since WWE did it too, I guess it's okay. Moxley was definitely on thin ice for a while there though. Go and read the full interview at the New York Post to hear more about what the AEW champ is up to during quarantine, what he thought of the recent WWE layoffs, and what we can expect when AEW returns to tapings next week. Speaking of which, here's what Moxley had to say about that on Dynamite last night.
Enjoyed this article? Share it!