Posted in: Paramount+, Star Trek, streaming, TV | Tagged: jeri ryan, kate mulgrew, Kathryn Janeway, paramount, seven of nine, Star Trek Picard, star trek: voyager
---
Kate Mulgrew Toasts Star Trek: Picard Season 3 Ep. 6 Nod to "Voyager"
After Star Trek: Picard's trip down memory lane, Kate Mulgrew raised her glass via Twitter to toast their Voyager salute in "The Bounty."
---
To say the latest season of Star Trek: Picard celebrates the franchise's past would be a profound understatement. The latest episode, "The Bounty," takes the U.S.S. Titan-A over to the Federation Fleet Museum located on Athan Prime as Admiral Jean-Luc Picard (Patrick Stewart) has ties to its current curator Geordi La Forge (LeVar Burton), his former chief engineer on the U.S.S. Enterprise-D, now a Commodore. While trying to convince Geordi to help with their mission to save a compromised Starfleet from the looming Changeling threat, Cmdr Seven of Nine (Jeri Ryan) and Jack Crusher (Ed Speleers) take a trip down memory lane at the shipyard showing off some of the featured ships including the NCC-1701-A aka Enterprise-A, featured in The Original Series films, the NCC-75633 aka U.S.S. Defiant from Deep Space Nine, and the NCC-74656 U.S.S. Voyager from Star Trek: Voyager. Voyager alum and Picard star Jeri Ryan retweeted a fan highlighting her scene with Speleers with her former vessel in its full glory.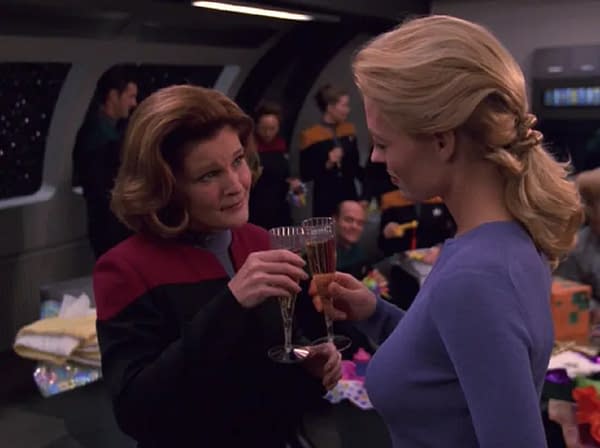 Picard's Salute to Star Trek's Past
"When that theme started playing… not gonna lie. #spoiler" Ryan wrote. Her former captain, now Admiral Kathryn Janeway actress Kate Mulgrew has also chimed in quote tweeting her former co-star, "To the USS Voyager" (with "toasting glasses" & "heart" emoji). The star appeared in all 168 episodes across all seven seasons of the UPN series (1995-2001), with Ryan joining the cast in season four. Since the series' end, we discover Janeway got a promotion at Starfleet, given her efforts to bring her crew home from the Delta Quadrant and her part in helping to largely incapacitate the Borg in the process, thanks to her temporal counterpart in The Next Generation film Nemesis in 2002. While we've yet to see her live-action return since Janeway's officially returned in the Nickelodeon/Paramount+ animated series Star Trek: Prodigy voicing her holographic and physical counterparts.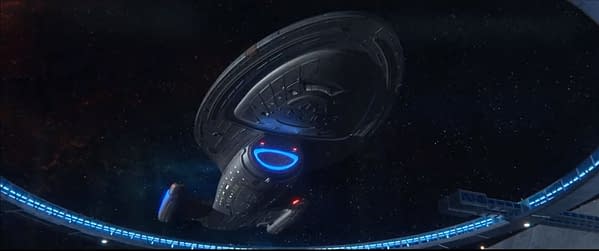 Since the events of Voyager, Seven initially scoffs at the life of Starfleet despite Janeway vouching for her in favor of the Fenris Rangers, a group with similar noble aims but with far less rigid than the Federation. At the start of season three, Seven finally takes a position, achieves the rank of Commander, and ends up as the first officer of the Titan at the insistence of Captain Liam Shaw (Todd Stashwick), using her pre-Borg assimilation human name Annika Hansen. Star Trek: Picard streams Thursdays on Paramount+.
---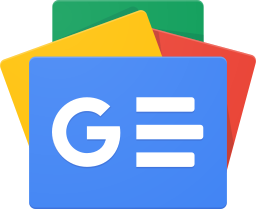 Stay up-to-date and support the site by following Bleeding Cool on Google News today!