Legends of Tomorrow Season 3: War is Coming Extended Trailer
The CW has released an extended version of the War is Coming trailer for DC's Legends of Tomorrow. This gives us a pretty good peek into the upcoming episode Daddy Darhkest which features Matt Ryan reprising his role as John Constantine. Also, but the spelling of the title it obviously has to do with Damien Darhk (Neal McDonough) and there is a young version of Nora Darhk (Madeleine Arthur) in the episode. We also know that Constantine brings with him some information about Mallus (John Noble). Plus we get the return of Kuasa (Tracy Ifeachor) who poses the water totem.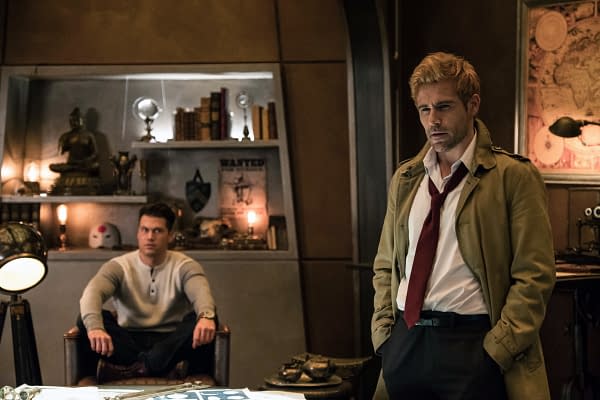 After that we have the 70s themed bottle episode that takes place in a time loop on the Waverider, Here I Go Again. And if IMDB is right then the following episode involves the missing Anansi Totem with the power of Earth. Kuasa has water, Zari (Tala Ashe) has wind, Amaya (Maisie Richardson-Sellers) has spirit and the fire totem was destroyed in the Vixen animated movie. It will be interesting to see how the Earth Totem comes into play, who has it and if it will be an established DC Comics character or someone new.
DC's Legends of Tomorrow returns this Monday, February 12th at 8 PM taking over the Supergirl time slot for nine week straight until the season finally on April 9th.
https://youtu.be/GBaFqHWtDQE