Legends of Tomorrow Season 4: How Will They Bring Back [Spoiler]?
If you saw the ending of DC's Legends of Tomorrow season 3, then you know that quite a few characters are no longer on the Waverider. Arthur Darvill's character of Rip Hunter, Maisie Richardson-Sellers's character of Amaya Jiwa, Victor Garber's Martin Stein, Franz Drameh's Jefferson Jackson and the recent departure of Keiynan Lonsdale's Wally West. While that leaves quite a few open spots, we know one of the chairs is being grabbed by Matt Ryan's John Constantine. But we also know that while Amaya may have returned to her village, Richardson-Sellers will be back for season 4.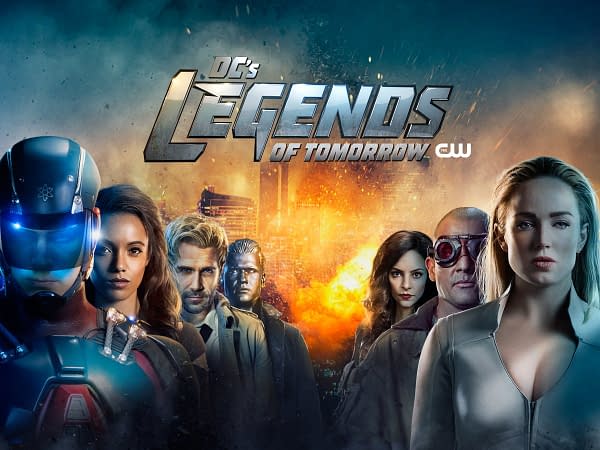 Besides the above key art for the season showing her, there was Marc Guggenheim flat-out telling EW.com that she would be back.
Yes, Maisie will absolutely be back. We just felt like we owed it to the character to complete this arc, complete this story loop that we got her in. Once we took her off of her path in 1942, it was always incumbent upon us to return her to that path. That was something that hung over us as writers, and hung over the character… I'm looking forward to a different storyline for Amaya next year. We'll reveal our plans for Maisie's character at Comic-Con this year.
Since we're not that far away from San Diego Comic-Con, it seems like now would be a good time to speculate before the proverbial cat is let out of the bag.
I can't see them simply undoing what they did. After the second season she lived with Nate (Nick Zano) for a while before seeing footage of Mari McCabe in action and realizing she need to go back. But losing control of the totem made her return to the Legends, and we had her around for all of season 3. Bringing her back from the village again would seem redundant, where having someone who looks like her but isn't will create some interesting drama with Nate. Especially if the new character gets involved with someone else.
As for who the new character is, there are so many options in the Arrowverse. With time travel you have the option of a distant relative from either the past of the future, or the chance of an altered reality version if someone went back in time and made some changes. And let's not forget there is always the chance she could be from another Earth. They introduced cloning with Ava Sharpe — this could be a clone of Amaya. And those are all of the ways from just the established Arrowverse science. They could go in a completely new direction of a shape-shifter like a Martian, or perhaps it's a ghost that is haunting Nate.
It's really kind of intriguing to think of all the possibly ways they can brings somebody back in the Arrowverse.