Let's Talk About America's Next Top Model Cycle 24 Episode 4
If you've been following along with our America's Next Top Model cycle 24 chats, we've already had a lot happen in the first 4 episodes of the cycle. Last week was the highly anticipated makeover episode with some surprising shifts of personality, and this week looks to be just as interesting. We'll be updating this post as the 4th episode airs.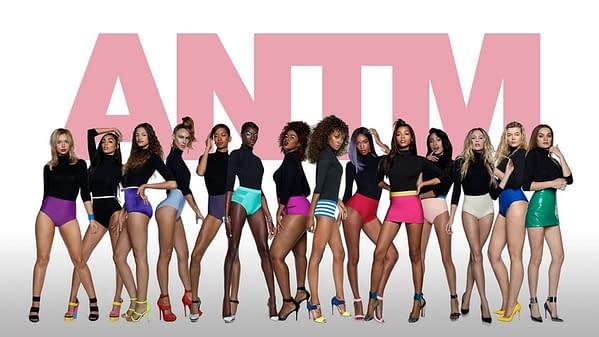 Obviously, we're publishing this right before the episode airs on VH1 at 5pm (PST), so here's a teaser posted by the official ANTM twitter account a few hours ago:
From the teaser, it looks like we're going to be tackling fear this week as challenge and subsequent fallout in the model house (we're looking at you, Liz).
Also, if you missed it last week, you can catch up on what happened here. Don't forget that VH1 has this cycle's episodes on their website, within a day or two of airing. And- watch this interview segment with judge Drew and the girl that went home in c24e4, Ivanna:
As a reminder, prizes for the winner of this cycle include a cover and spread with Paper magazine, modeling contract with Next Management, and the new twist this year- an ANTM mobile game where the winner will be an avatar along with Tyra, and $100k from Pantene.
Things that happened:
The episode starts with the girls come back to the house after the last panel, and Liberty's video is playing on the tv as "best photo/video."
Brendi and Liz the feud continues
Liz tries to make things better, with an apology
The scripts arrive for the screentest challenge, it's a love scene
'Papi', really?
Stacy is back to help coach the girls during the test challenge
Anthony Hemingway is judging the challenge
Kevin Phillips from Unsolved- Murders of TuPac and Notorious B-I-G, is the co-
star for the scene
Liz is first up, kind of a hot mess with her mannerisms, but not terrible with
her emotion.
Kevin sure has his work cut out for him with the girls, he even mentions how pent
up they seem
Challenge winner is Krystiana for her adorable Eskimo kiss
Tyra Mail #1 tells the girls to be ready to confront their fear
Meanwhile in the hottop, some of the girls are trying to help the others with
angles and confidence.
Liz, while waiting for a shower, loses her cool and has another emotional
breakdown.
The ladies arrive at a scary lookin' white house (which I personally think looks
awesome), and are greeted by Drew Elliot
The challenge is "Scared by fierce"
B. Akerlund is handling the fashion for the shoot, "today is about torture and
pain, none of my looks are comfortable"
some of the girls surprisingly, are going pretty well
Rio's hoof shoes are amazing
"Literally an obstacle course on her body"
One of our stronger contestants, Coura, kind of falls apart.
Back at the house, the girls are chattering about who they think is going home
Close to 1am, some of the contestants are still having a good time
Liz takes it super personal, and again is reduced to tears.
She goes to far as to say she's moving to a hotel, which we're pretty sure are
against the contestant rules of the show.
Tyra meets with Liz backstage before panel, and talks to her about the drama in
the house
"Your health and wellbeing are way more important"
Liz choses to leave the competition
Even with Liz gone, there is still an elimination
Tyra introduces the judges; Law Roach, Ashley Graham, and Drew Eliot, as well as
goes over the prizes again
Law has his wig on again, and Drew has his warrior paint on (makeup) after last
week's reveal
This is the best shoot so far this season, some amazing art direction, some
fabulous photos
Best photo goes to Kristiana
Rhyan and Coura are the bottom two
Coura is staying, Rhyan is going home
Tune in next week on Tuesday for the next episode, and catch up on VH1.