"Locke & Key" Season 1, Episodes 1-3: Netflix Series Weaves Fantasy, Tragedy Into Magical Start [SPOILER REVIEW]
After a long week, I started watching Netflix's Locke & Key – and what a wonderful and magical escape it has been so far. The story was enthralling, filled with mystery, and a deep-dive into the fantastic. That said, I am not quite able to binge on it: no matter how much I want to know what happens next, the suspenseful mini heart-attacks and effective soundtrack make for moments of intense viewing – even between the lighter moments.
The story follows the Locke family, who move away from their hometown in an attempt to escape the past after witnessing their father Rendell's (Bill Heck), murder. They move into the Locke's family's ancestors' home, Keyhouse – and beforw they know it, the family quickly realizes there are some legends surrounding their new place. But for now, it looks like the magic is only for the kids to experience.
[rwp_box id="0"]
The Locke siblings – a once tight-knit trio – is now struggling with their loss and the anxiety of moving on with their lives and into a new town and home filled with magical keys. Soon, they learn how to use to explore the house… the town… themselves… and the world. Instead of running away from the terrifying "what-if's", Tyler (Connor Jessup), Kinsey (Emilia Jones), and Bode (Jackson Robert Scott) are quite attracted to intrigued by the power of the keys. I found the cycle of their reaction to be authentic and could relate to it on a level where I feel like that's how I would process it.
The use of flashbacks and how it gives us pieces of the story little-by-little is proving to be particularly effective. The pacing is moving properly so far, though at times it can be a little too "quiet" and feels like it could go too long, yet only three episodes—I am sure there is still a lot awaiting me.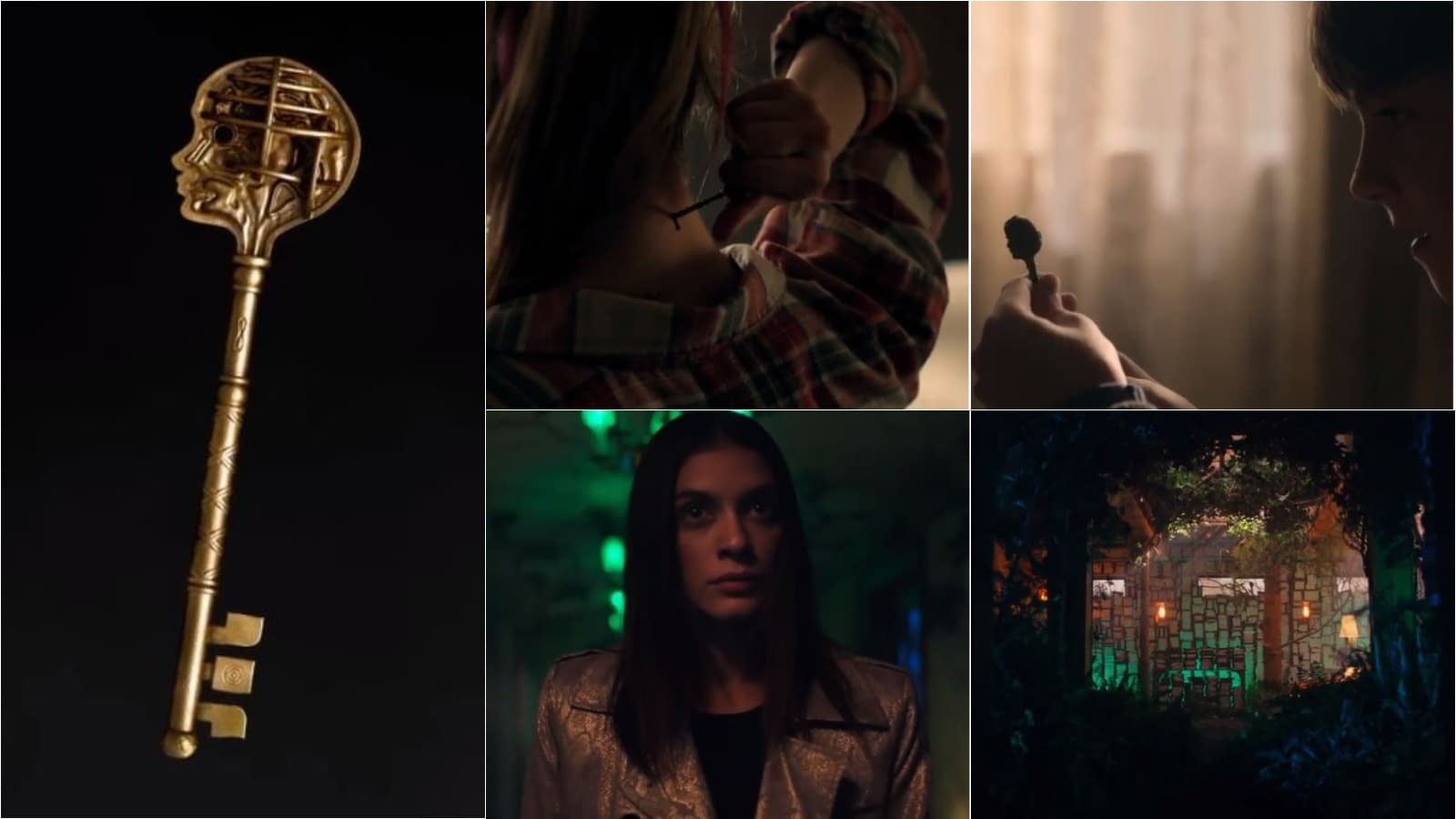 The exchanges between our characters is very believable and down-to-earth – think first season Stranger Things. I am keen on all the dialogue that involves Scott (Petrice Jones) so far. I really like Scot—so far, the most likeable character. Every time he is on screen he adds so much more "feeling" to those scenes and I love how genuine he seems to be. I am also really enjoying his little "Savini" crew – an adorable bunch that I know will be playing a much larger role.
I appreciate the bluntness and at times "tough" love between the Locke siblings": a once-tight trio who are still there for each other… still ready to be strong… but each has things they still need to deal with. My heart breaks for each of them again and again as we find out more details of what happened the day their father was murdered. Special mention and heartbreak for Tyler after we find out he had that conversation with Sam Lesser (Thomas Mitchell Barnett) that involved – at least for Tyler – an off-handed bad joke about someone killing his father.
With Kinsey, my heartbreak comes not just from what she went through but also her not realizing she is so much more courageous than what she believes. She even confronted her own fear – and killed it. I loved the symbolism behind that and the almost mob-like way Kinsey "took it out" – especially when I know there's no way you can take out Fear that easily. I'm thinking it will be making an '80's horror movie comeback.
With that said, my favorite by far is Bode. His knack for adventure and wonder makes the story all that more magical. I'm looking forward to seeing more of his interactions with Rufus (Coby Bird)—they are just a "fun" team, from the moment of their G.I. Joe bonding. I am also looking forward to learning more about Nina (Darby Stanchfield), especially since I haven't found her to be the most likeable character… so far. That said, I can imagine you cannot quite be yourself after literally finding yourself living in your past – so learning more of Nina's inner working and backstory should be interesting.
Same goes with Rendell and his brother, Duncan (Aaron Ashmore) – there's a major story or several smaller major stories coming our way to explain what happened at Keyhouse that made them run away from it and forget all what happened. The way the series doles out crumbs of information has kept me interested in knowing without overshadowing the here-and-now narrative – makes treading into the series' depth less worrisome.
I wonder if Bode is right and you simply forget because you are an adult, since we have Ellie (Sherri Saum) knowing about Echo (Laysia De Oliviera) – whom she called "Lucas" – when she made her way to the well after learning of Bode's story of a trapped lady there. Clearly, that was no accident when they graduated high school and their friend died – but it feels like it speaks to a greater meaning for the keys then we've been shown so far.
So three episodes in, Locke & Key has me locked in for the remaining run. By offering characters I can connect with, emotional moments that are genuine and often surprising, and just enough storyline to start some threads moving forward, the Netflix adaptation of Joe Hill and Gabriel Rodriguez's comic book series went above and beyond introducing me to their world – and it's one I'm more than happy to play in for seven more episodes.
Strong, promising start – here's hoping Locke & Key can stick a strong season-ending landing, which I will cover with a full-season review. Stay tuned!