Mads Mikkelsen Stars in Netflix Adaptation of Dark Horse Graphic Novel 'Polar'
Netflix and Constantine Film have started production on Polar, a new film based on the Dark Horse noir graphic novel Polar: Came From the Cold by Victor Santos. The film is described as the world's top assassin, Duncan Vizla, aka the Black Kaiser, is settling into retirement when his former employer marks him as a liability to the firm. Against his will, he finds himself back in the game going head-to-head with an army of younger, faster, and more ruthless killers who will stop at nothing to have him silenced.
The cast for the film includes: Mads Mikkelsen (Doctor Strange, Rogue One), Vanessa Hudgens (Spring Breakers, Beastly), Katheryn Winnick (Vikings), and Matt Lucas (Alice In Wonderland, Doctor Who, Little Britain). Based on a script by Jayson Rothwell (Silent Night).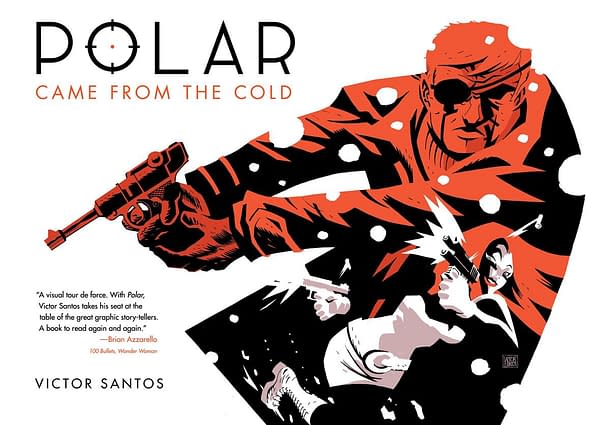 The film will be directed by Swedish director Jonas Åkerlund, whose last film Lords of Chaos recently premiered at Sundance Film Festival. Åkerlund has made his mark with his distinctive storytelling and visually driven signature style that often pushes the boundaries of the status quo. He is an internationally awarded director of feature films, documentaries, concert films, music videos, commercials, and stage shows, working with high-profile artists such as The Rolling Stones, Paul McCartney, Madonna, U2, Rammstein, Lady Gaga, Coldplay, and Beyonce to name a few.
Åkerlund made his feature debut with the cult classic SPUN, starring Jason Schwartzman, Mickey Rourke and the late Brittany Murphy. He received Emmy and Grammy nominations for his work on Beyoncé's visual album Lemonade. He's won Grammys for his music films for Paul McCartney's Live Kisses, Madonna: The Confessions Tour Live From London, and Madonna: Ray of Light.
Polar is a Canada/Germany co-production. The Netflix film is currently shooting in Toronto and is slated for release on Netflix in 2019, excluding Canada, Germany, and China, where Constantin Film will be handling distribution.