The Magicians Season 3: Syfy Releases Teaser For The New Season
Syfy has released a teaser for the upcoming third season of their hit series The Magicians. The new season focuses on the fact that magic is now gone and our heroes must quest to find the seven keys in order to bring it back. The series is based on the trilogy of novels by Lev Grossman and stars Jason Ralph, Stella Maeve, Olivia Taylor Dudley, Hale Appleman, Arjun Gupta, Summer Bishil, Jade Tailor, and Rick Worthy. For the third season, the series has also added fan-favorite actress Felicia Day.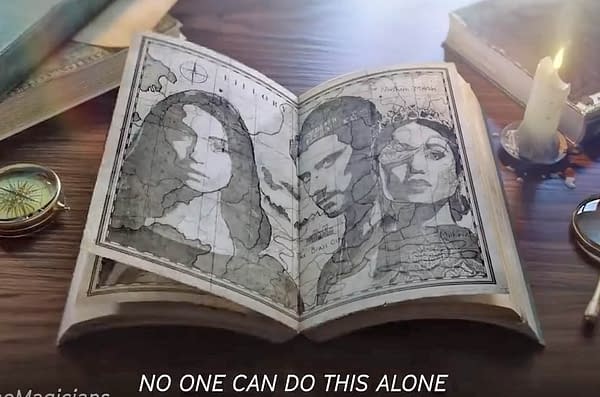 The series started off being about a young man finding out that magic is real — the fictional novels he loved as a kid were real, and that he would be going to a college that will teach him to be a magician. But it has taken so many dark and twisted turns over the two seasons, constantly changing and doing the unexpected. Now, he and his friends are the rulers of a magical land that no longer has magic. The third season renewal of the series came as no surprise, as the show saw significant ratings increases between seasons one and two, climbing 4.5 percent in overall viewership and 9 percent in demo. Along with The Expanse and 12 Monkeys, The Magicians have been key to Syfy's resurgence and re-branding.
The Magicians season 3 is slated to begin in January 2018.