"Marvel's Agents of S.H.I.E.L.D." Ending with 13-Episode Season 7; Jeph Loeb Responds
While there will always be enemies – both on Earth and in universes beyond – to fight and a planet to save, it appears ABC's Marvel's Agents of S.H.I.E.L.D. will be ending its "tour of duty" with a 13-episode seventh season. Marvel TV head-honcho Jeph Loeb sat down exclusively with Deadline Hollywood to discuss the reasons for ending the series and what fans can expect. Loeb covered a number of issues, and here are some of the highlights – you can read the ret of the interview here.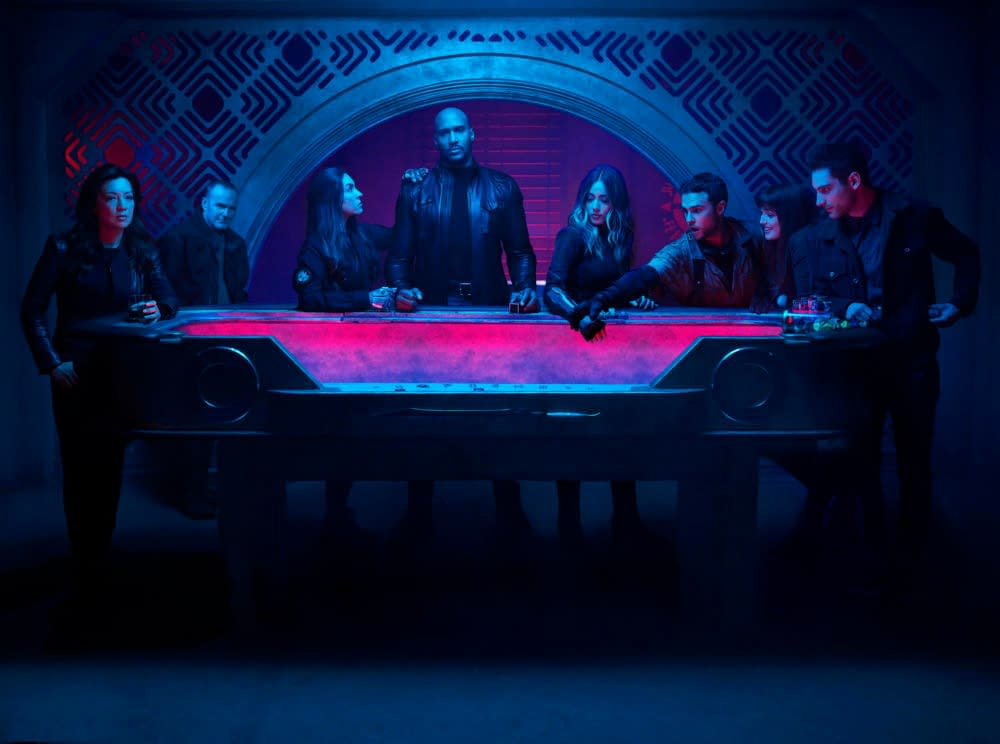 "When you know that's what you're doing, you can take greater risks, of life and death. Those kinds of decisions suddenly now are real on the table because you're not playing how do we undo this when we get to the next season. You're playing that this is going to be the end of the story."
● While the talk might be focusing on the final season, Loeb wants fans to know that the current sixth season ends "delightfully."
● For Loeb, knowing ahead of time when you plan to finsih telling your story throws open the creative doors – something he is particularly looking forward to:
"Going into Season 7, when you know you only have 13 more stories, you really do get a chance to see what that writers' room is going to do when they can do anything. It was the best kind of creative situation."
● So why make the decision to end the series now, when the series appeared to be on an upswing again? It's all about going out the right way:
"The simplest answer is so that we can end on our terms, really. How many shows do you know that just suddenly ended, and you feel like, but wait a minute, there was more. Yes, in the chronology of this is we thought Season 5 was the end. If you go back and you look at the end of that season, it is written that way. Actually, the last episode of that season is called "The End." Honestly, we thought we were turning out the lights and going home when we got a call from ABC that said, the material is so strong, do you think you have another season, do you think you have another 13 because we sort of like this idea of doing it again."
https://www.youtube.com/watch?v=byQWZLqgyys
● Of course, the queston always needs to be asked: is this really the end? For Loeb, it is – at least this chapter of S.H.I.E.L.D.'s story:
"I personally believe that every great Marvel story ends to be continued, but the short answer is, yes, it will conclude in a way that is incredibly emotional and in the best ways. It's funny, it's heartbreaking, it's… it's a classic, actually"