Marvel's Cloak and Dagger: The Divine Pairing
A new trailer for the upcoming 10-episode Freeform series Marvel's Cloak and Dagger shows us a bit more action and gives us some more on the story. There is someone explaining to Tandy (Olivia Holt) and Tyrone (Aubrey Joseph) that ever time a disaster has come to the area, that it's been up to a 'divine pairing' to save the city and in doing so, one of them will die. There is also a place that Tandy can take Tyrone to where she shows him the path to power. We also get a distant shot of Tyrone in his cloak and a bit more of their powers being used. All of this is set to a cover of the Animals song House of the Rising Sun, which seems appropriate as the opening line of "There is a house in New Orleans…" and the series is set in and filmed in New Orleans and Louisiana.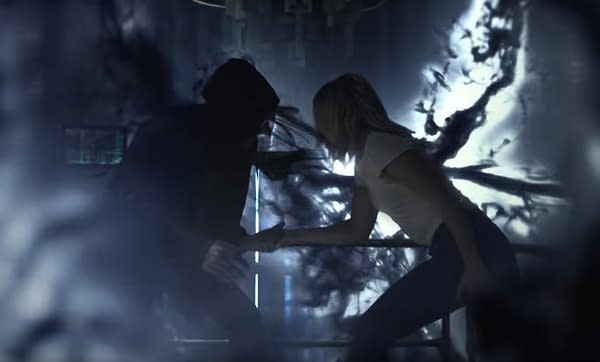 Cloak and Dagger focuses on two teenagers from very different backgrounds, Tandy Bowen and Tyrone Johnson , who acquire superpowers and meet by chance, soon realizing that their powers work better when they are together. The series also stars J.D. Evermore, Miles Mussenden, Gloria Reuben, Andrea Roth, and James Saito. The series is based on the comic character created by Bill Mantlo and Ed Hannigan in the pages of Peter Parker, the Spectacular Spider-Man #64 in 1982.
Marvel's Cloak and Dagger premiers June 7th on Freeform.